[dropcap style="font-size:100px; color:#992211;"]D[/dropcap]amnation festival is without a doubt the jewel in the laden crown of UK independent festivals.
Great bands, great punters and a warm atmosphere (despite the chilling Northern weather) Damnation 2015 was another great event that will remain with heavy music connoisseurs for the next 12 months.
Standout performances from Amenra, Altar of Plagues, and High on Fire gave the audience a full serving of extreme distortion and bowel-rattling bass. With a lineup that favoured ponderous Neurosis-esque doom, there was a more sedate vibe than in 2014, when faster metal boosted the crowd into more bro-based testosterone-fuelled heights. By behaviour standards this year's Damnation was a quieter affair than previous years, although spirits were still high.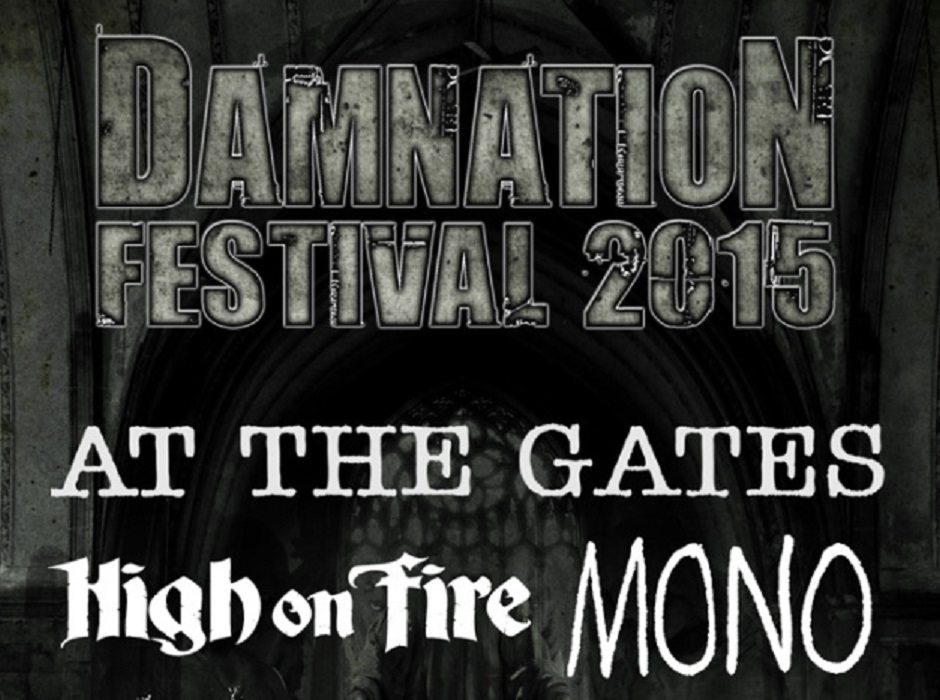 One of the problems with the festival is that for some acts it's still difficult to get to the stages. Even though the queues moved reasonably quickly the annoyance was still there. It's hard to see how this will be rectified, and to some extent this just affects the wandering music fans rather than the dedicated, who tend to arrive ten minutes before the start of a band's set. So take note for next year.
While not a disappointment per se, one band that didn't wow was At the Gates. I'd expected something life changing, but the band performed a sluggish set lacking the expected spark. They played well enough but looked tired. In fairness, they'd had a killer schedule for the past year.
Not that the audience seemed to mind, heavy moshing and danger pits sprang up readily enough. There is no doubt they're a great band, but this wasn't their night.
Judged solely on the music, Damnation 2015 was a good event, but 2014 was great. Topping epic sets by Cannibal Corpse and Bolt Thrower was always going to be a touch call. Final word is that Damnation brought the goods and Trebuchet will definitely be there in 2016.
[button link="http://damnationfestival.co.uk" newwindow="yes"] Damnation Festival[/button]
The aim of art is to represent not the outward appearance of things, but their inward significance. – Aristotle