[dropcap style="font-size:100px; color:#992211;"]N[/dropcap]18 may never recover.
Chickpizz debris and Camden overflow is one thing, but inky bearded bassists and superhero rock chicks may just push Angry From Islington over the edge.
Junkstars opened the show with their brand of passionate and furiously earnest hardcore, growly vocals and surprisingly sing-along catchy choruses. If you didn't like their sound you could always read the bassist's tats, but dislike was not an option.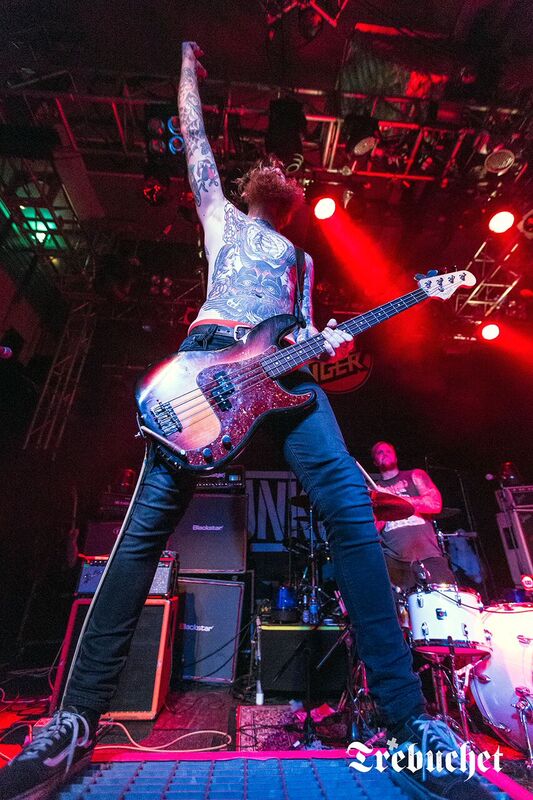 Loud, precise, committed to every note and every word, you could almost taste the salt and smell the hormones of the sweat that oozed out of their every pore as they whipped Islington to frenzy.
Heavy Tiger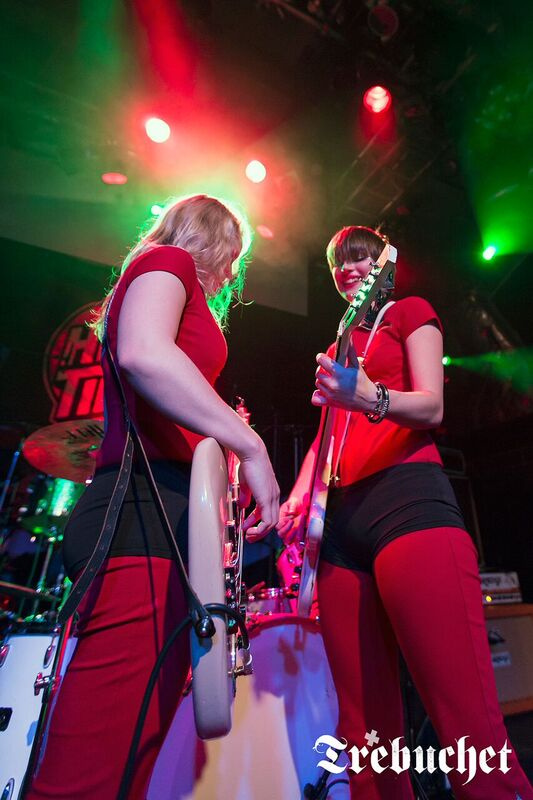 kept the crowd at fever pitch in their matching stage outfits – think 70s glam rock with a touch of cheerleader – this all-girl three-piece heavy rock group had plenty of teeth. Unafraid to rock out and smudge their lipstick, with touches of Suzie Q and Joan Jett, these sweaty growlers really delivered the goodies.
Crawling through the dry ice with drums as fast and tight as their trousers, the Backyard Babies commanded the stage. Not quite heavy metal, not quite hardcore punk, they inhabit the darkest recesses of the hard rock world with heavy riffs and gruff vocals, sleaze, tattoos, clichés and piercings aplenty.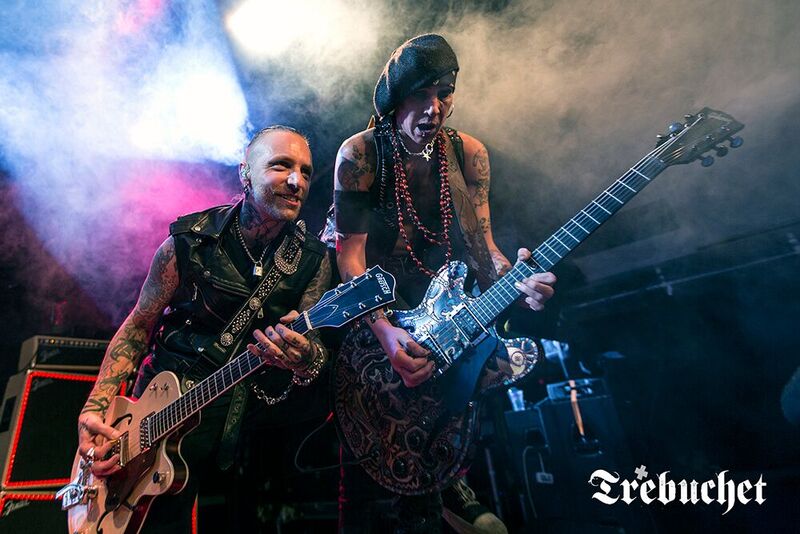 To say they rocked the joint wouldn't do them justice. Backyard Babies almost blew the roof from the O2 Islington and the fans gave an outpouring of love of gargantuan proportions. An all round most bodacious show.
Islington Academy, 2nd December 2015
Photos by Carl Byron Batson. Not to be reproduced without express prior permission.

Photographer, published poet, former party animal, body builder, grave robber
to the stars and renowned chainsaw juggler, Carl can often be spotted on his
Harley Davidson pretending to be in Terminator 2. He is also frequently seen in
the press pits of old London town, camera in hand, avoiding being hit by bottles
of wee and crippling his opposition with secret Kung Fu moves.