[dropcap style="font-size:100px; color:#992211;"]W[/dropcap]hat is wrong with black music?
The answer of course, is everything. This important strand of popular music has been moribund for over 30 years.
Here is an off-the-top-of-the-head list from the days when the Afro-Atlantean tradition radiated natural elegance, creative imagination and deep soul power. There was no need to consult Google – these swirls of pure black magic are engraved on my heart.
1 A Love Supreme – John Coltrane
2 Ball of Confusion – The Temptations
3 Reet Petite – Jackie Wilson
4 Say a Little Prayer – Aretha Franklin
5 Smokestack Lightning – Howling Wolf
6 My baby just cares for me – Nina Simone
7 Funky Kingston – Toots and the Maytals
8 Take the A Train – Duke Ellington and his Orchestra
9 Trouble Man – Marvin Gaye
10 Strange Fruit – Billie Holiday
The tracks cover three decades from the mid 1940s to the 1970s. Their range of expression is simply staggering and I could have picked hundreds more from the golden age of blues, soul, funk and jazz.
[quote]Random mouse clicks by bedroom mixologists have not produced anything to match the power of Electric Ladyland[/quote]
Certainly there were intense cultural and social pressures in these decades that spawned distinctive artists/producers such as: Sly Stone, Allen Toussaint, Lee 'Scratch' Perry, Martha Reeves, Bob Marley, Sun Ra, Sam Cooke, Gil Scott Heron, Etta James, Muddy Waters and Coleman Hawkins but that's no excuse for a complete abandonment of a profound creative principle.
These uninhibited performers created a multi-faceted Soul Temple and left a blazing torch for the next generation of priests/priestesses.
The flame went out abruptly sometime in the 1980s and there have been few brief flickers since: Chic, NWA, Grace Jones, Prince, Arrested Development, Massive Attack, The Fugees and a young headstrong Whitney come to mind.
Jazz died with Miles Davis, and Rap has been a complete non-starter since the innovative days of Grandmaster Flash and Bambaataa. Any fool can make 'conversational' observations over a great piece of music, and unfortunately they do. In fact the last great rap record ('8 Mile') was made by a white guy using a sample originally recorded by Chas and Dave's rhythm section.
[quote]changing a few processed beats from time to time and then claiming it is something new is frankly pathetic[/quote]
'Dance music' is largely un-danceable and based on my observation of travelling headphone users should be re-named 'semi-comatose Twitch music'.
The so-called genres of Grime, Dubstep, Jungle, House etc. are all exactly the same. Simply changing a few processed beats from time to time and then claiming it is something new is frankly pathetic. Random mouse clicks by bedroom mixologists have not produced anything to match the power of Electric Ladyland, Shaft or Otis Blue.
To make an audio masterpiece you need raw talent, terrific songs, musicians who can create soulful grooves and producers that dare to experiment with the form.
Where are they?
As for the abortion that is R and B (no decent rhythm and certainly no blues) I did catch 'hot new talent' Emeli Sande's performance at the Olympics opening ceremony. The girl looked ill at ease, sang a forgettable tune (flat) and completely failed to project sincere emotion. I presumed it was a career killing performance.
Not so.
The exposure gained from this event has propelled the girl to world-wide superstardom yet she is not fit to kiss the hem of Gladys Knight's ball gown.
Contemporary black artists such as NE-YO and Tinie Tempah are more famous for their sponsorship deals than their music. The new 'Young, Gifted and Black' generation is currently satisfied with 'Ain't nothing goin' on but the rent.'
If you want to see 'it' in action check out James Brown's 1967 performance of 'Papa's got a brand new bag' live at the Paris Olympia on U Tube. For over 15 minutes he takes the tune to its utter limit, carving out (as he did night after night after night) a monumental slice of irresistible funk with an inspired sense of theatre. There is never a dull moment. It's what used to be called 'entertainment'.
Come on kids: prove me wrong! Make a decent record – just one, and I will gladly purchase it with real money. There have been many excuses for the collapse of the record industry but no one ever mentions the utter decline in the quality of black music.
It may seem an oversight that I have not given an honourable mention to the talented Miss Alicia Keys. However, her latest publicity shots reveal that she has now turned white and thus fails to qualify.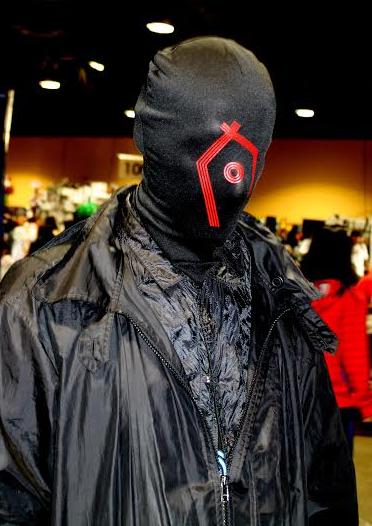 Having completed principal photography on phase one of the Sharks revival SWP is now preparing to edit the One Last Thrill feature documentary. Sharks themselves are 'dropping a big one' by releasing a double album Dark Beatles/White Temptations in April 2018.
In his spare time the author kayaks the muddy river Ouse and walks the South Downs which gently enfold his home town of Lewes.