[dropcap style="font-size:100px;color:#992211;"]S[/dropcap]aturday night music at the Lansdowne pub in Lewes, church of the unchurched, and my (low) expectations are scattered to the four winds by the performance of Robert Lashmar AKA Rhythmic/AKA The Hat Man.
Wearing a plain white shirt and a black tie Robert places his dextrous fingers onto his Korg synthesiser and stares down hard into the void. As he begins to sing and play the void recoils into insignificance.
His bland features are taut like a pale Chinese mask, concealing emotion and conventional warmth. To his right is a large plastic box containing bound files of hand written lyrics to over a thousand songs. To his left is another box filled with hats and props: a steel helmet and a toy gun for his sensationa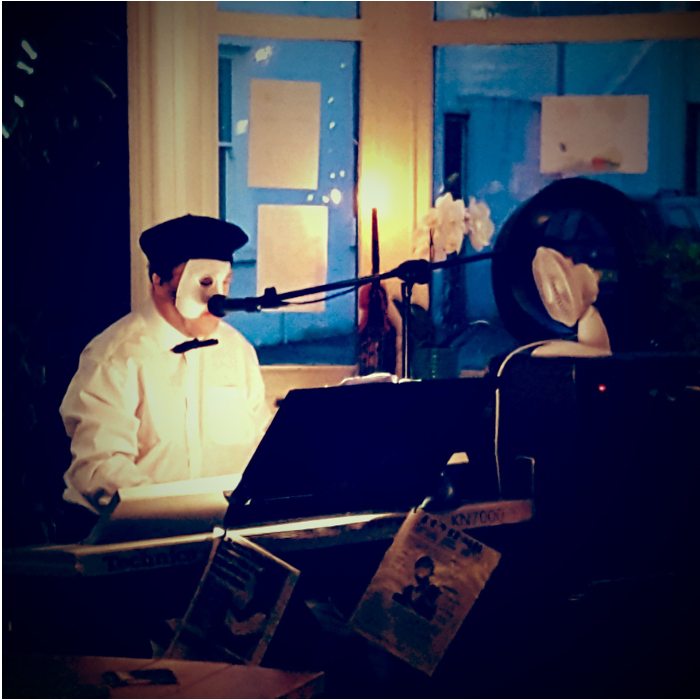 l version of Status Quo's You're in the Army now, a striped woollen hat with built-in dreadlocks for "Gay Reggie" music and a specially designed half-face Phantom of the Opera mask which lends the artist an eerie glow when he performs both the male and female parts of the formal duet Music of the Night, composed by Sir Andrew Lloyd Webber.
His vocal range includes a quivering falsetto to rival a young Jimmy Somerville on a brisk version of Small Town Boy by Bronski Beat then gains an unexpected throaty quality on the local anthem Sussex by the Sea.
The material may consist of cover versions but Robert's prodigious talent elevates the classics to a new level. He is daring enough to add brand new self-penned lyrics which throw a new and absorbent light into the darker areas of popular songs.
I was particularly struck by his edgy reading of Every Breath You Take while wearing a small policeman's helmet with a flashing blue light. Where the narcissistic Sting blustered about romantic surveillance Robert gets deep into to the meat of the matter with his withering critique of the UK Police Force and their handling of parking issues.
The Pub is only half full when Robert begins but, thanks to the gift of social media, word quickly spreads. The cozy place fills rapidly and tables and chairs are removed by the Landlord to accommodate dancers.
I may not have seen them all but I have been around long enough to see most of them: The Doors at the Roundhouse, Ornette Coleman playing Skies of America with a 60 piece orchestra and Gilbert and George's debut performance of Underneath the Arches at London's Lyceum theatre. Robert Lashmar's show stands up with the best of them, hence performances on both the BBC National Lottery show and Radio 5 Live. Did I mention that he stands on his stool from time to time to play the keys upside down with perfect precision?
And they say showbiz is dead.
Not in Lewes.
(Photo Credit: The Dover Castle)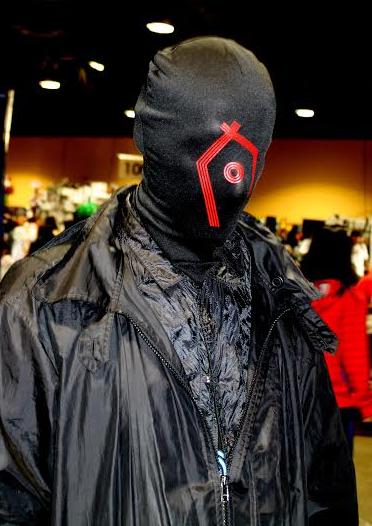 Having completed principal photography on phase one of the Sharks revival SWP is now preparing to edit the One Last Thrill feature documentary. Sharks themselves are 'dropping a big one' by releasing a double album Dark Beatles/White Temptations in April 2018.
In his spare time the author kayaks the muddy river Ouse and walks the South Downs which gently enfold his home town of Lewes.