[dropcap style="font-size:100px; color:#992211;"]U[/dropcap]naware, our note-taking journalist was not note-taking but rather spent the whole of Barry Adamson's set being sick in the toilets, so we never did find out what he said about Morrissey*.
Adamson also said something about the Conservatives but I didn't catch that either as I was too busy trying to focus in the low light and dry ice. I'm sure it was really quite funny though, as I do remember chuckles from the audience.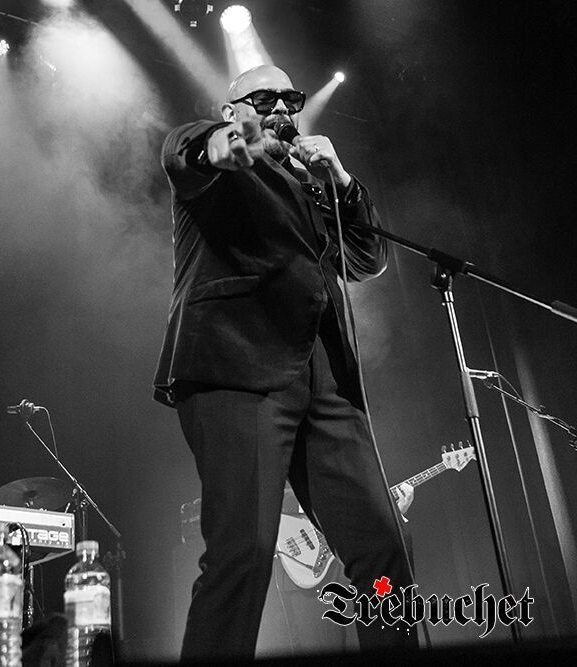 I'm fairly certain Barry Adamson didn't cause the vomiting; it was most probably the suspect Jack and Coke during Dog In The Snow, not the gaudy velour smoking jacket.
Hey ho, the show went on for the rest of us with one of Moss Side's more talented sons, who treated the assembled Assembly Hall masses to a dizzy smoky whirl of electrified funky, jazzy, soul filled treatlets.
Bazza has got some seriously sought-after juice and has collaborated with some seriously far out names. For sure, there are a lot of different influences bubbling under Barry Adamson's caramel skin and you could hear them beautifully simmering away like hot Manc' molasses in a pick and mix bag of back catalogue tracks and gems from his new Know Where To Run LP, a title which keeps reminding me of that sleazy motel Nick Cage checks into in Leaving Las Vegas: The Whole Year Inn.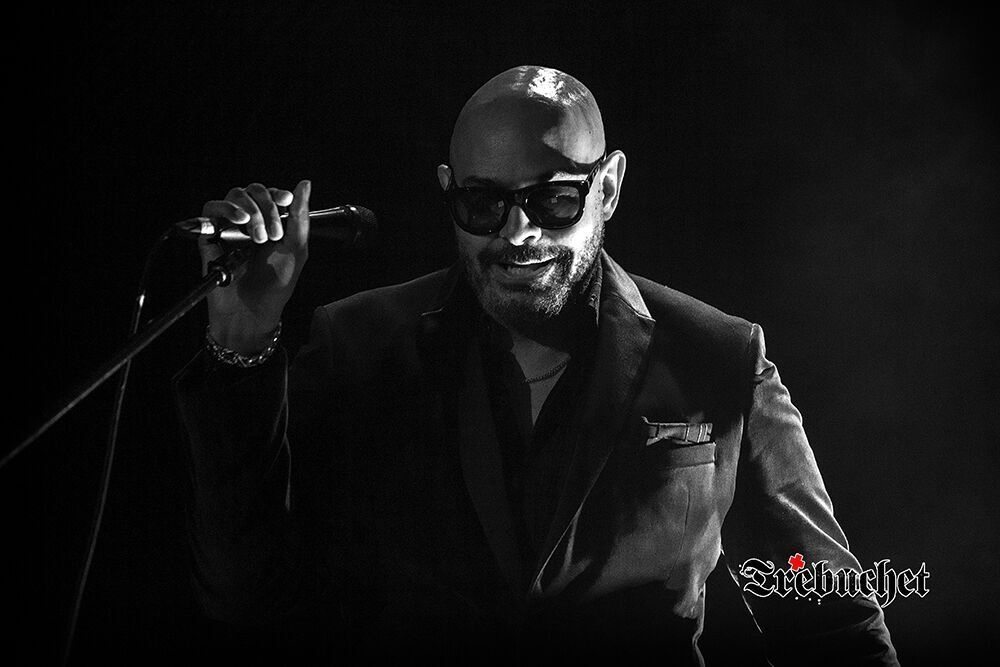 Despite the slightly sub standard stage sound, Barry Adamson purrs from the boards, he knows he's going to mash your mind with some freaky mixed up styles which his mischievous grin betrays.
Adamson is a real cool cat; with friends like Kid Congo Powers though, he's bound to be.
---
Photos by Carl Byron Batson. Not to be reproduced without express prior permission from the photographer.
Barry Adamson played Islington Assembly Hall on March 3, 2016.
*On Morrissey, Barry Adamson told The Guardian's Dave Simpson prior to the gig:
'I chatted to Ian Curtis a lot. Morrissey not so much. We once shared a dressing room, neither of us saying a word. Afterwards he said: "What was wrong with that guy? He wouldn't talk to me." I thought it was the other way round.'

Photographer, published poet, former party animal, body builder, grave robber
to the stars and renowned chainsaw juggler, Carl can often be spotted on his
Harley Davidson pretending to be in Terminator 2. He is also frequently seen in
the press pits of old London town, camera in hand, avoiding being hit by bottles
of wee and crippling his opposition with secret Kung Fu moves.