[dropcap style="font-size:100px; color:#992211;"]W[/dropcap]ith nary a mention of Frank Ocean or Orbital, Trebuchet's end of year lists continue with Tim Hall's choices for 2012.
We're not being wilfully obtuse or hipper-than-thou. End of year lists usually serve as either confrontation or confirmation, with the subject matter often reflecting the tenaciousness of the chosen artists' PR campaign. But things do start to look a bit samey when there's nothing on the lists except acts with the (dubious) privilege of six-figure promo budgets. So if (as is a common criticism of music writers' choices) there's nothing from the charts in there, perhaps that's a good thing?
And anyway, we did review Orbital. ( 'shockingly bad')
---
In many previous years any one of these might have been a strong candidate for my album of the year.
Indeed, the previous album by one of these bands was my top album on the year of release, even though the album listed below is a stronger release. That's how good a year it's been. The order is simply alphabetical; these albums are so good it's next to impossible to rank them into any kind of order.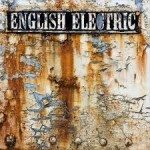 Big Big Train English Electric Part One
With music reminiscent of Wind and Wuthering-era Genesis with hints of Barclay James Harvest and Gentle Giant as well as lyrics about the industrial revolution, this is a quintessentially English record steeped in the nation's history and landscapes. With varied instrumentation including strings and brass, it transcends obvious influences and evokes the spirit of 70s pastoral progressive rock far more strongly than any 80s style neo-prog band can hope to.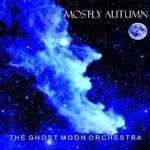 Mostly Autumn The Ghost Moon Orchestra
Olivia Sparnenn finds her voice on her second studio album since taking over as the band's lead vocalist, and makes her mark with some soaring leads that make it clear just why she was shortlisted for the gig with Nightwish. With their signature guitar-driven celtic-tinged classic rock on one side, and a more modern symphonic metal feel on the other, the result is a strong record with one foot in the past and one in the future. It delivers a powerful riposte to those who wrote the band off a couple of years ago.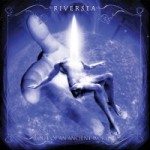 Riversea Out Of The Ancient World
Years in the making, the collaboration between singer-songwriter Marc Atkinson and keyboard player Brendan Eyre, along with an all-star cast of guest musicians, resulted in one of the progressive rock surprises of the year. Marc Atkinson's emotive vocals recall Marillion's Steve Hogarth and the keyboard-led arrangements range from simple piano accompaniments to moments of heavy symphonic rock. An album that proved to be well worth the wait.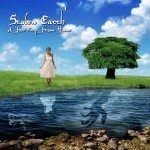 Stolen Earth A Far Cry From Home
The band that grew out of the short-lived final incarnation of Breathing Space get off to a very strong start with their début album. The combination of Heidi Widdop's soulful vocals and Adam Dawson's effects-laden guitar gives a rich sound based around big wall-of-sound rock ballads. There's a hint of early Mostly Autumn in the Floydian atmospherics (especially with Heidi's low whistle) but this is a band with their own sound and their own identity. It will be very interesting to see how they progress from here.
Tim Hall's top album of 2012 will appear in the grand Trebuchet list, which is still to come.