[dropcap style="font-size:100px; color:#992211;"]R[/dropcap]ecalling Golden Palomino's, The Dirty Three, Cowboy Junkies and the Walker Brothers Already Drowning features collaborations between hyper prolific ambient musician Aidan Baker and a number of vocalists.
Where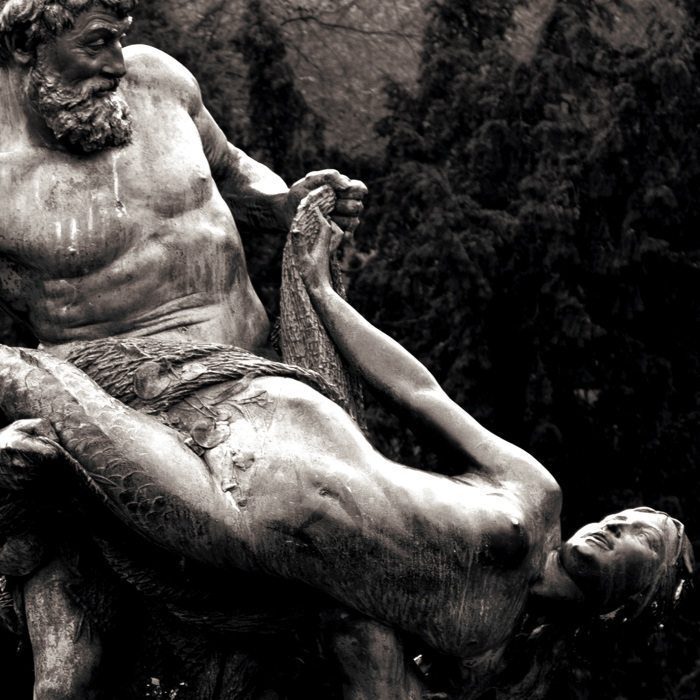 these sorts of collaboration risk being uneven and temporary affairs, here Baker has managed to maintain a strong sense of suspense throughout the seven portraits of acoustic melancholy, distorted love and gothic eroticism.
The title track 'Already Drowning' (featuring Clara Engel) has the simple figures, a sparse swinging jazz groove, and a huge torch song dynamic contrast that works itself up into a fuzzed out refrain. Fans of Jarboe and Neurosis' work together are warned that this is required listening.
Clara Engel's performance is gripping and her treatment of the material gives it a huge breadth, which under less restrained direction might swell to become twee and cabaret.
Baker's mastery of production is evident throughout. The album has ambiences rise up through the quiet, and airy phrases pan and wheel around the listener – before returning to songs usually heralded by acoustic arpeggios and drums.
People familiar with The Straight Story, David Lynch's tale of a man riding a lawnmower across the plains of America, will hear the theme 'Laurens Walking' by Angelo Badalamenti in 'Mein Zwilling' (My Twin) given an engine upgrade and upholstered for comfort. However, the track itself doesn't go anywhere on its own, but when literally twinned with 'Tout Juste Sous La Surface, Je Guette', forms a irresistible unit.
Already Drowning is a remarkable and strong record that stands well within Aidan Baker's usual canon of work but equally well without. You don't have to be a fan of ambient, drone or noise to appreciate the music, but there are enough nods here to have bedroom producers scrambling to update their productions. Similarly fans of folkier singer-songwriter material will find a unique and satisfying experience that introduces them to new avenues of music.
Already Drowning will be released on April 15th and available on limited edition 180g vinyl, CD and download via Gizeh Records (http://www.gizehrecords.com/) however if you can't wait he's also performing a number of  US and Europe dates (http://www.pigeonrow.com/aidan-baker-already-drowning/)