"Kvitravn" is a song that explores traditions of animal-guides and the symbolism and legends of sacred white animals found in Nordic- and other cultures all over the world. These highly regarded ghostly creatures, whether a raven, snake, bear, moose, reindeer, elephant or lion – are in animist traditions seen as prophetic, divine messengers, and guardians representing renewal, purity and a bridge between worlds."– Wardruna founder Einar Selvik
Kvitravn – White Raven
Kvitravn


Ut i skuma 
Lokkar til meg 
Kvite ramnen 
Duld og dvelande 

Høyr eg spør! 
Lend meg ei fjør 
Så skal eg verkje 
vingar kvite 

Lat oss flyga 
i vide vindar 
I hugjen veida 
Med songen seida 

Høyr eg spør! 
Lend meg vidsyn 
Lat meg skilje 
Sjå i skodda 

Høyr eg spør! 
Lær meg songen 
som deg freistar… 
som meg freistar 
som deg finn… 
som meg finn 

Vil du meg fylgja 
i all mi tid? 
Vil du meg varda 
i all mi tid? 

Gygrefuggel 
Gav meg vingar 
Kvite korpa 
Gav meg sjon 
Galdrekråka 
Gav meg songen 
Kvite vingar 
Fylgjer meg


White Raven


Into twilight 
Lure you in 
White raven 
Veiled and dwelling 

Let me ask! 
Lend me a feather 
I will turn it 
into white wings 

Let us fly, 
wide on winds 
With hunting minds 
and sorcerous songs 

Let me ask! 
Lend me your wide-sight 
Let me espy, 
in fumes of fog 

Let me ask! 
Teach me the song 
that allures you... 
that allures me 
that finds you… 
that finds me 

Will you follow me 
throughout my time? 
Will you watch over me 
throughout my time? 

Spirit-bird 
Gave me wings 
White raven 
Gave me foresight 
Chanting-crow 
Gave me the song 
White wings 
Follows me

"It's an album I've been thinking about writing for a long time," says Wardruna's Einar Selvik of Kvitravn, the powerful new album by Norway's atmospheric weavers of tales, issued worldwide on 22 January 2021. "For me, this album points out more clearly than ever what has been the ultimate goal or motivation of Wardruna since the beginning – taking old thoughts that still carry relevance and creating something new with them."
Kvitravn translates as "white raven" which, as Einar puts it, is also his artist name. "The raven is an animal I have a totemic relationship with, which is why I chose that for myself," he explains. "But although this album is in a sense more personal and more down to earth than before, it is also quite obscure. I delve into the philosophical, the esoteric, the Nordic myths and how these old traditions define human nature and nature itself. So the white raven was not chosen as the title because of my name, but more due to the ideas which inspired me to take that name in the first place."
As Kvitravn unfolds, age-old Nordic instruments such as the goat- horn, Kravik-lyre, and the taglharpa sustain the journey. Vocals soar, hanging in the air like mist coating mountaintops and valleys alike. This is a realm where, on album opener Synkverv, a harp draws a traveler into the heart of a mountain, an experience bringing a new sense of understanding. There is, of course, the Kvitravn who offers guidance. The Skugge shows that answers to what is the truth may lie within.
Then, there is the wolf of Grá, a reminder that humans and creatures have existed side-by-side in a mutual, though wary, relationship. Indeed, a wolflike spirit accompanies the narrator in Fylgjutal. Munin – one of the Norse God Odin's watchful ravens – is in flight, a Kvit hjort is encountered and songs spring from the environment Viseveiding.
Progress through the ritual invocation of Ni and Vindavlarljod's interplay of song, the wind and the landscape leads to Andvevarljod where the album culminates with a plea to nine norns, the female presences who regulate destiny.
"The lyrics are very important," stresses Einar. "Kvitravn is inspired by oral traditions, an oral culture. In an oral society, words, poetry and even runes, where it was written, had a great power. I find the traditions of old Norse poetry thought provoking and inspirational. The truth was not served on a platter but through questions, riddles, and abstract images. They allow you to put multiple meanings into things, which leaves a lot of room for listeners to find their own meanings."
He discloses one meaning though. In the context of the album, the wolf is a messenger from nature, from mother nature. Predators have a value, and if it has a value it has a cost. Allowing them to roam has cost for us, but the value of them roaming is greater. It's not healthy to feel untouchable, like we want to do today. The problems we get from messing with ecosystems, all these imbalances. We do lots of things to try and fix it but not the obvious thing which is to make the ecosystem complete.
While nothing is necessarily obvious with Wardruna, the years since 2009's debut album Runaljod – gap var Ginnunga have seen increasing international success. Runaljod – Yggdrasil came in 2013 and was followed in 2016 by Runaljod – Ragnarok. Each was part of a trilogy, with individual songs inspired by one of the 24 characters of the Elder Futhark, the earliest runic alphabet in which each character symbolizes a specific trait as well as a letter and spoken sound. Runaljod – Ragnarok climbed to the top spot in America on Billboard's World Music charts, and did so in Canada too. In 2018, the low key, live-in-the-studio Skald was released. For Wardruna's fourth album, Einar had taken a similar approach to his solo shows with a stripped-back, intimate sound.
From its beginning in 2002, Wardruna drew from Einar's absorption in Norway's pre-Christian culture. He grew up north of Bergen on the island Osterøy and began reading about runes and Nordic history in his early teens, and soon came to the idea of making his own music in sympathy with what he was learning. Following years of working with various metal bands, the need to follow his own musical vision grew and Einar increasingly plunged into the Nordic world's traditional music.
"It is not Norwegian folk music I am doing," he states. "But there are definitely many elements in Wardruna which can be traced to Nordic traditional music, both in vocal and instrumental tonality and techniques. Primarily, I believe these are elements, which originated in times before what is normally defined as traditional music. Although my aim is not necessarily to copy or recreate music from any specific time period, I aim to start from solid ground before venturing into the creative and intuitive processes. My approach is multidisciplinary, with a scholarly approach to primary sources along with my own knowledge and experience as a performing musician, poet and practitioner."
The combination of Einar's deep knowledge – he has lectured in academic settings on the old Norse world and its music – and his hands-on approach attracted the attention of the creators of the History Channel's TV series Vikings. From its second series, in 2014, Einar came on board as co-composer alongside the show´s main composer Trevor Morris and worked on the programme up to its fifth series, which aired in 2019. He even appeared on-screen in a couple of episodes.
Ever-busy, there was also 2016's Skuggsjá – A Piece for Mind & Mirror where Einar and Ivar Bjørnson of Enslaved fashioned a chronicle of Norway for the anniversary of its constitution and, the next year, the intense Snake Pit Poetry release, credited as an Einar Selvik solo project.
Throughout, Einar has been very protective of his music. He explains, "I don't compromise my art. No one on the outside has any say. That is something I would never give away, even an inch." All Wardruna's releases were issued on independent labels; including his own imprint, By Norse Music. Kvitravn is released by Sony Music/Columbia Germany. "The people at Sony saw that what we are doing has a value which needs to be treated differently to a lot of other music projects," reveals Einar, saying the new approach is a practical thing. "It was the right time to take it one step further. It's been on my mind for a long time. I'm very happy I'm working with people who understand Wardruna."
The lack of any restrictions is confirmed by Kvitravn's length. Wardruna's albums have all been long, and the new album is no exception. "I never plan the length of an album," he laughs. "Economically, it would make sense to make a single vinyl!"
Lindy-Fay Hella is a constant both in the studio and on stage but, again confirming the autonomy, there are the album's guests. On Kvitravn's climax "Andvevarljod," she and Einar are joined by the eminent traditional singer Kirsten Bråten Berg, and her daughter Sigrid. The similarly significant multi-instrumentalist Unni Løvlid also appears, alongside the more-recently fêted vocalist Ingebjørg Lognvik Reinholdt. Regular Wardruna collaborator, the Goat's horn and willow flute player Eilif Gundersen is also present on the album.
Pondering such partnerships, Einar explains, the creative concept of Wardruna has never changed. The subject, the themes of the song, decide what is needed – the singers, the instruments, the sounds. Whatever feels right is right.
Asked how he will approach bringing Kvitravn to audiences he pauses. After a few beats, he says, "The album is a visual soundscape. The instruments fit into a very grandiose soundscape. The music suits a very simple, atmospheric visual side."
He laughs again. "It will sound very big." – Kieron Tyler
You can pre-order Wardrunas upcoming album "Kvitravn" here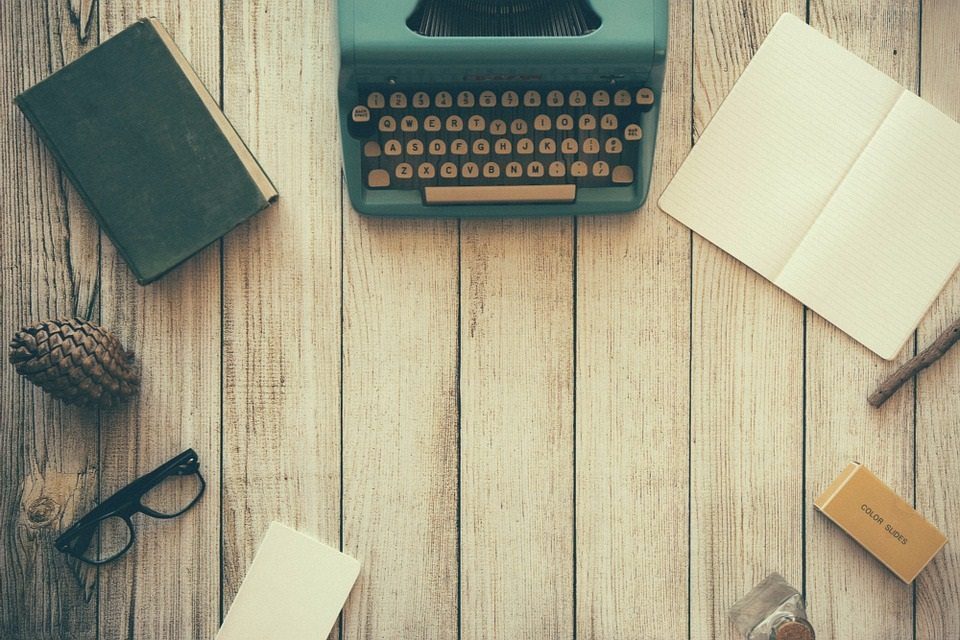 The aim of art is to represent not the outward appearance of things, but their inward significance. – Aristotle