While the phrase "In Real Life" (IRL) has gained new significance in the context of the pandemic, it was first popularised on the Internet in the mid-1990s, referring to the division in social relationships between life online and offline. Timothy Taylor Gallery's annual group summer exhibition in London features diverse work by twelve artists, who, in different ways, are exploring the impacts of technology on human intimacy and connection.
While some participating artists directly address internet culture and how it's transforming the way we meet and communicate, others celebrate "lost experiences" with a particular focus on physicality and the act of gathering. Alma Barrow's sculptures, for example, depict overflowing ashtrays or decadent plates of food, referencing the excess and memories of parties with friends while Erin M. Riley's tapestry works of anonymous women in alluring poses explore how notions of sexuality and femininity have been reshaped by social media. Similarly, Rebecca Ackroyd's gouache drawings of hyper-sexualised female body parts mirror images that might be found on Instagram or Tumblr. Meanwhile, Sahara Longe's vibrantly coloured nude portrait of a dark-skinned woman lounging across a sofa reinterprets Eduard Manet's controversial Olympia and addresses the conspicuous absence of black bodies in Western histories of the female nude.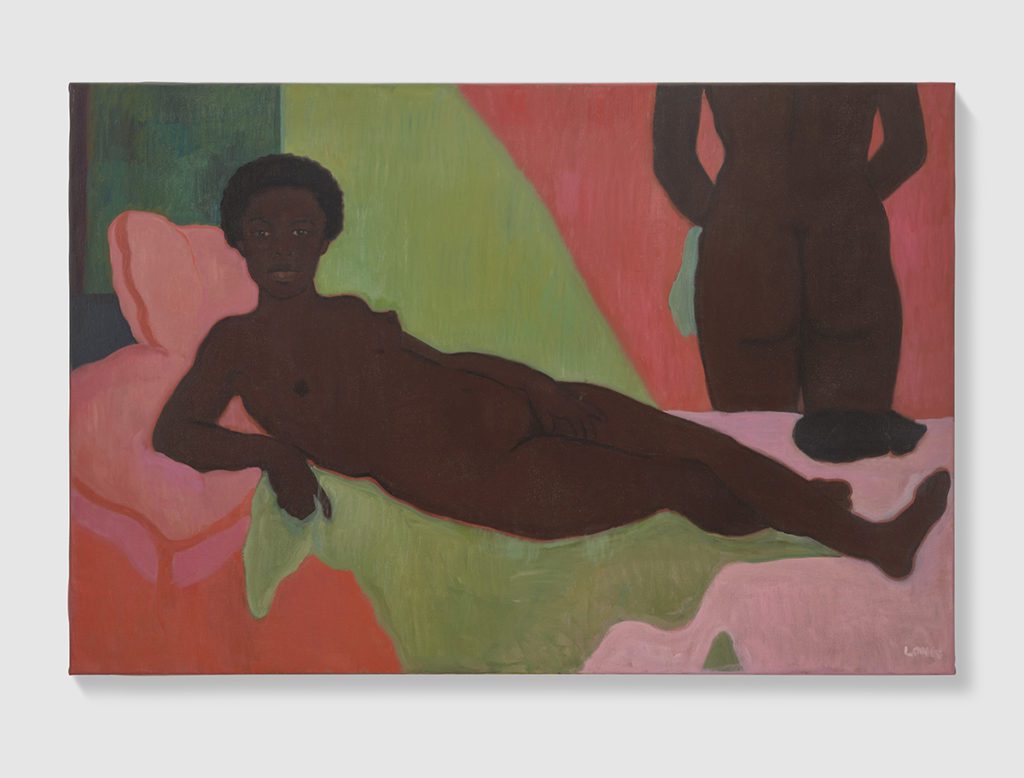 Jiab Prachakul's painting of a crowd wearing identical black face masks probes at the new norms of socialising while photographer Lily Bertrand-Webb's diptych self-portrait of the artist and her partner nude within a landscape reflects on the vulnerability of human relationships. Lydia Pettit also uses the medium of self-portraiture to confront the viewer's gaze and gesture at increased anxieties around physical appearance that come as a result of selfie culture and edited digital imagery.
"Having followed many of the IRL artists for a number of years, and with my admiration for their work only intensifying during the lockdown period, deciding to assemble these artists into a group show was a lightbulb moment for me. The summer show is historically an opportunity to initiate artist relationships with whom we are working for the first time, introduce them to our audience, and diversify our programme with an ultra-contemporary selection of work," says Tarka Russell, curator of the show and gallery director who used Instagram and other online platforms as a means of finding and interacting with the artists.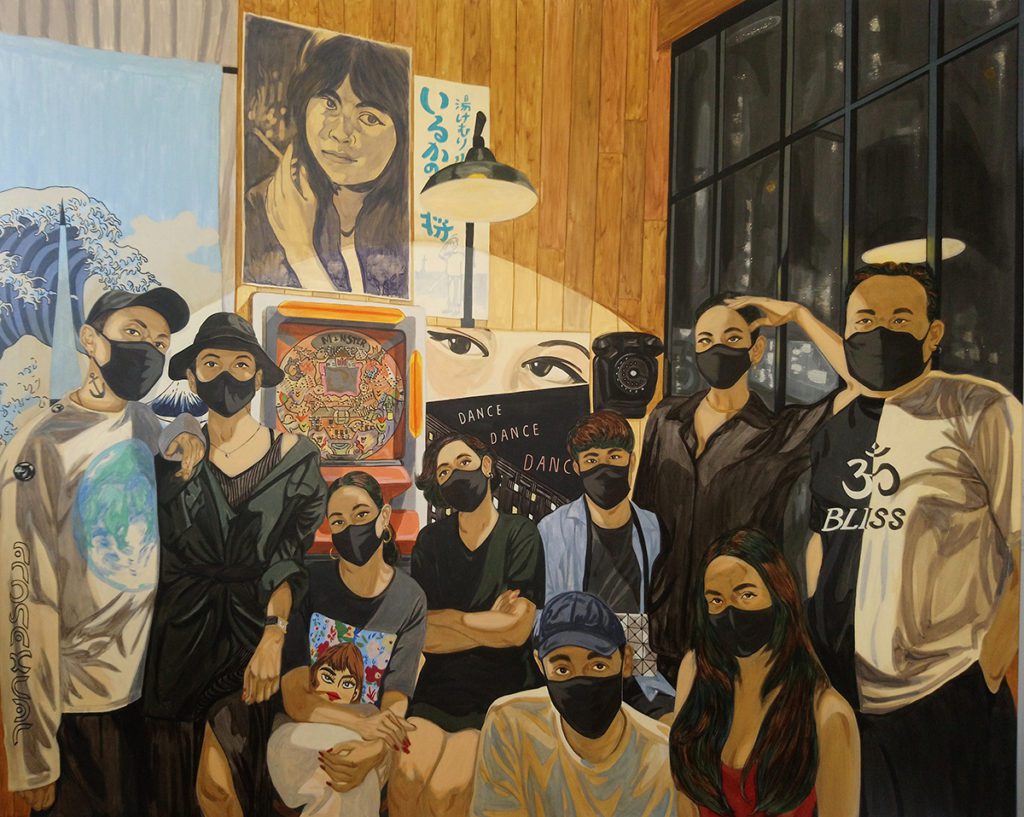 The artists are united by their focus on materiality and texture, which Russell says is "an unexpected benefit that arisen from art limited to the screen" and significantly, many of the works depict bodies, movement and gestures of touch. Alexis Ralaivao's paintings, for example, render closely cropped images of his partner's body in soft, luminescent hues, while Will Brickel's subjects are caught in motion, their limbs contorted and surreal in proportion. Kesewa Aboah uses her body as an artistic tool, imprinting her form across the canvas and then embroidering the abstractions to create abstract, textured surfaces.
"The pandemic has been such a challenging time for many artists, and as an established gallery, we really believe in supporting the art ecosystem and championing artists in the formative stages of their careers," says Russell.
"IRL (In Real Life)" runs from 8 July to 21 August 2021 at Timothy Taylor Gallery, 15 Bolton Street, London, W1J 8BG. For information, visit: timothytaylor.com
Featured image: Lydia Pettit, I waitedforwarmth. Courtesy the artist and Timothy Taylor Gallery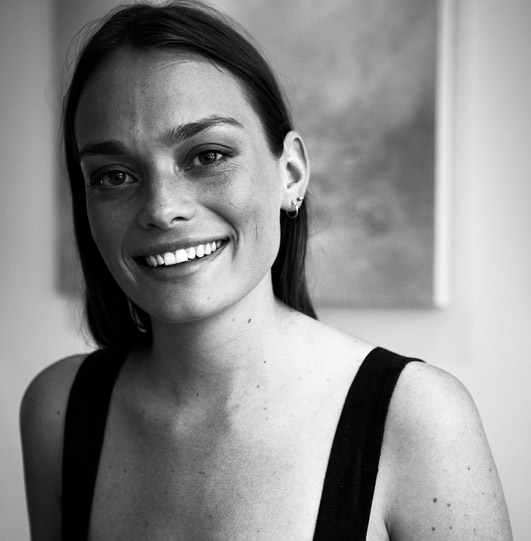 Millie Walton is a London-based art writer and editor. She has contributed a broad range of arts and culture features and interviews to numerous international publications, and collaborated with artists and galleries globally. She also writes fiction and poetry.