Emerging onto the American art scene in the 1960s, Hannah Wilke developed a provocative, boundary-crossing art practice that included sculpture, photography, video, and works on paper. Her works employed the female body as a central focus, resisting her era's repressive norms of gender and sexuality to create work that expressed vitality and physical pleasure.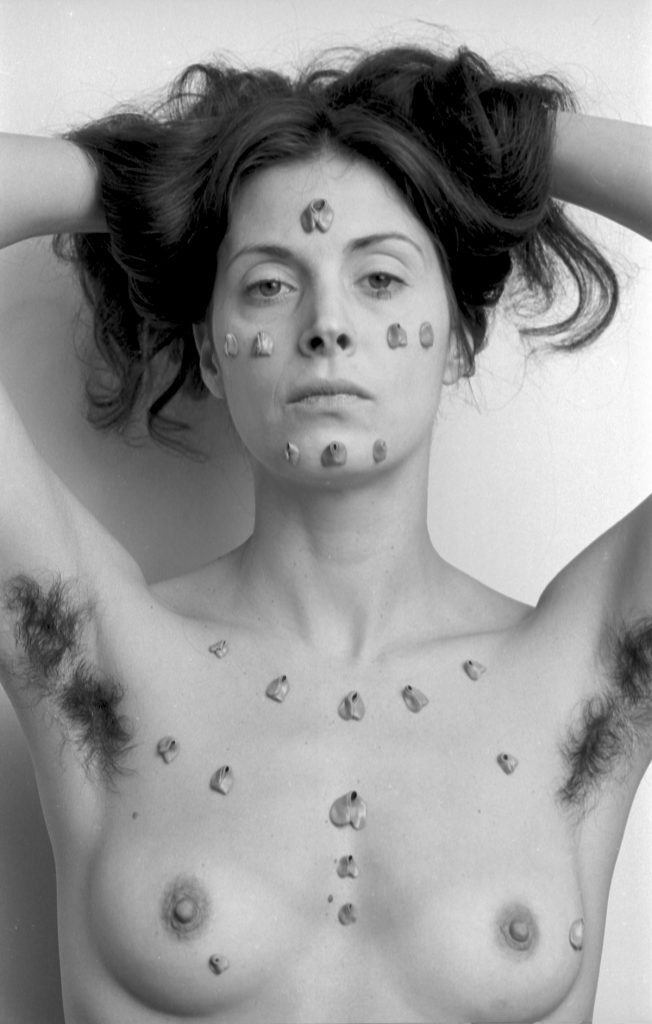 "In fearlessly breaking with traditional views of both women and art-making, [Wilke] opened the door to new materials, techniques, and imagery, and to work that tackles complex subjects with wit, thoughtfulness, and a deep humanity," commented Tamara H. Schenkenberg, the curator of Hannah Wilke: Art for Life's Sake at the Pulitzer Arts Foundation. Presented in a loosely chronological order, the exhibition features nearly 120 works, from the artist's suggestive boxlike clay vessels made in the early 1960s to her more overtly vulvic forms shaped by hand from clay, latex, kneaded eraser or chewed gum.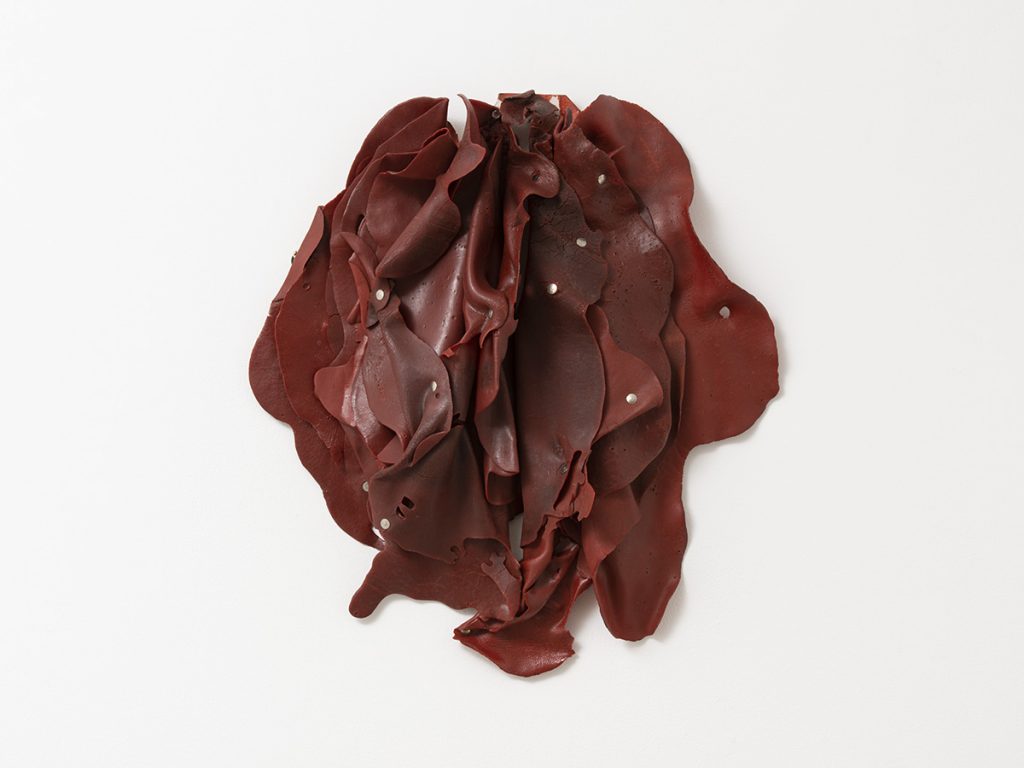 The show also highlights Wilke's work in photography and video, including a series of images documenting her mother's cancer and in the Intra-Venus series of photographs (1991–92), she exposes the changes to her body resulting from her own cancer treatments (she died from non-Hodgkin's lymphoma in 1993, aged 52). In the diptych Intra-Venus Series No. 4, July 26 and February 19, 1992 (1992), for example, the right-hand image shows Wilke with a blue blanket wrapped around her head referencing depictions of the Madonna, while in the left-hand image she is nude from the waist up, in a flirtatious pose that's complicated by her sallow complexion and the intravenous tube in her hand.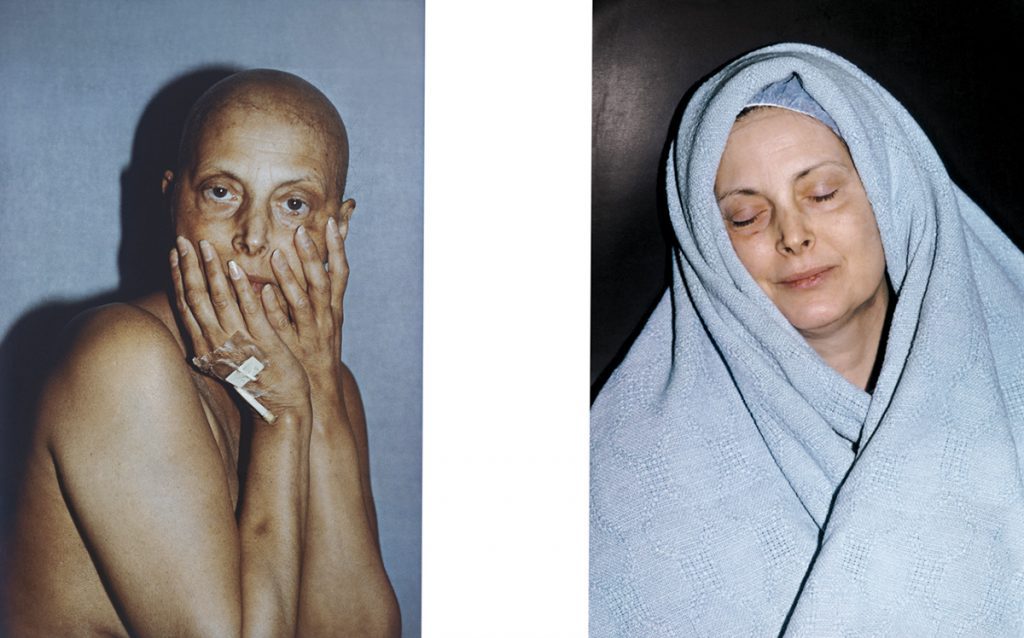 Despite these more morbid works, Wilke believed that the purpose of art was to affirm life and in tribute to this, the exhibition concludes with a selection of works inspired by nature. She was particularly drawn to flowers for their allusion to the cycle of life as well as to femininity, and many of her ceramic and latex sculptures reference blooming, floral forms.
"Hannah Wilke: Art for Life's Sake" runs from 4 June 2021 – 16 January 2022 at Pulitzer Arts Foundation, St. Louis. For more information, visit: pulitzerarts.org/exhibition/hannah-wilke
Featured image: Hannah Wilke, Intra-Venus Triptych, 1992-93, Performalist Self-Portrait with Donald Goddard. Hannah Wilke Collection & Archive, Los Angeles, courtesy Alison Jacques, London, and Marc Selwyn Fine Art, Los Angeles. © Donald Goddard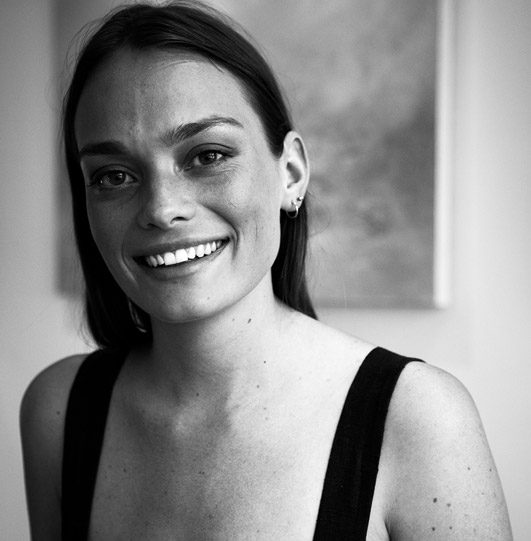 Millie Walton is a London-based art writer and editor. She has contributed a broad range of arts and culture features and interviews to numerous international publications, and collaborated with artists and galleries globally. She also writes fiction and poetry.