'Yellow peril gets nearer' is a newspaper headline I remember from my distant youth. In those politically incorrect days it may have referred to a new strain of Asian Flu or a Chinese incursion into some other country's sovereign territory, but in my mind it meant that Doctor Fu Manchu was at it again; weaving his arcane villainy through a network of deadly thugs and assassins known as the Si Fan, probably utilising snakes, poisonous insects and death rays created by kidnapped scientists.
This fictional character, created by Sax Rohmer, haunted my young dreams and his ominous catchphrase 'The world shall hear from me again' cropped up at the end of all his films. So I was not surprised to discover that his entire cannon is now being reprinted in paperback by Titan Books. I would like to say 'handsomely reprinted' but that's not really true as the cover binding is poor. The cover art of the first three releases does display the exotic spirit of a bygone age and there are additional articles on both the author and the extensive mythos of the Devil Doctor. They have also added the first chapter of the next novel in the series as a closer, a nice touch.
Since the 1920's the ageless Fu has appeared in 14 best selling novels, comic books, movie chapter serials and numerous films in which he was played by stars such as Boris Karloff, Christopher Lee, Peter Sellars and even Nicolas Cage (in a brief trailer for Tarrantino's unfinished Grindhouse series). There have also been countless counterfeit versions of the immortal Chinaman such as Weng Chang from Dr. Who and the Mighty Mandarin from Iron Man comic books. The resourceful Sax even created his own Fu-alike: The Yellow Claw. He sold the character to Timely comics, who later changed their name to Marvel.
Wait a minute…
…an evil foreigner who plotted to destroy Western society, who commanded a vast network of killers ready and willing to die for his cause, with secret bases in caves and mountains, a man who profited from the fruit of the poppy and was described by the CIA as: spreading his tentacles of evil around the globe? Rohmer described his creation as 'tall, lean and feline, high shouldered, with a brow like Shakespeare and a face like Satan'.
Any resemblance to Osama Bin Laden is surely coincidental.
Like the recently deceased, partly fictional, super villain mentioned above, Fu did not believe himself to be an evil man. In the sadistic and bloodthirsty novels he utilised his patent hypnotic attract=compel=destroy formula for the greater good of his beloved China. This hyper intelligent and elegant manipulator of mankind was even prepared to sacrifice his beautiful daughter and his many brides to achieve the title of Supreme Ruler of the Universe. Oh sorry, that's Ming the Merciless from Flash Gordon, another Fu impersonator like the unnamed Chinese Crime Lord from the first series of Alan Moore's League of Extraordinary Gentleman, Ian Fleming's Dr No, or Dr. Sax from Kerouac's novel of the same name.
I guess I wasn't the only person whose dreams were haunted.
Lately his imprint has fallen on the contemporary music scene, unfortunately the rock group who now bear his name are a bit on the crap side.
The character's creator, real name Arthur Henry Ward, usually photographed smoking a pipe, certainly lived the life mysterious. Before the First World War the Chinese population inhabited a warren of narrow streets and alleyways including West India Docks, and the Limehouse Causeway, where they lived by laws foreign to, and older than, the laws of England. It was the dimly-lit end of the opium trail on the banks of the fog-shrouded Thames.
Ward penetrated this closed community as far as any white man could at that time, spending many days and long strange nights befriending both merchants and criminal bosses in the cause of 'research'. His racy novel Dope is believed to contain many hidden keys to the long suppressed secrets of ancient Ku magic, known as the Art of Splendid Venoms.
Like his great pulp contemporaries Sherlock Holmes, Tarzan and Dracula, Doctor Fu Manchu was created without regard to demographics or franchise possibilities. Ward was 'just' an imaginative pipe dreamer with a sinister bent.
He died in 1959 of Asian flu.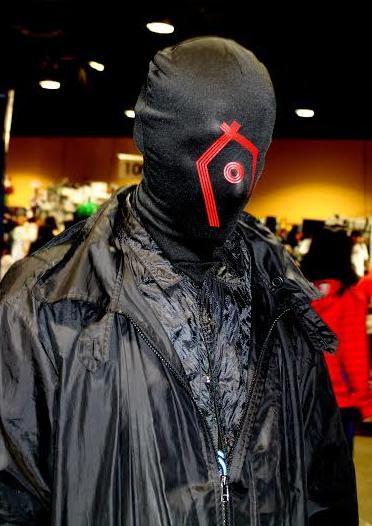 Having completed principal photography on phase one of the Sharks revival SWP is now preparing to edit the One Last Thrill feature documentary. Sharks themselves are 'dropping a big one' by releasing a double album Dark Beatles/White Temptations in April 2018.
In his spare time the author kayaks the muddy river Ouse and walks the South Downs which gently enfold his home town of Lewes.