[dropcap style="font-size:100px; color:#992211;"]T[/dropcap]
ime only moves in one direction and some releases swim past in the otherwise endless torrent of music.
There were two releases in 2015 that we didn't get time to cover, and since both bands in question are about to hit us again, it seems right that we remind ourselves (and you, dear reader) of two albums that you should have bought.
The first is by seminal prog-metal (also Djent or mathcore) band SikTh whose mini-album (or maxi-EP) is titled Opacities. Released in the Christmas rush of December 2015, Opacities received a reasonably standard response from critics and fans alike. Translated: everyone said it was good and the diehard fans bought it, but it didn't appear to break new ground commercially. Which is a shame because it's actually one of the band's best releases and of such staggering quality that it beggars belief why it didn't do more for the band. It could be that self releases don't have the same amount of associated push that comes with a major, however, on the strength of this record it's no wonder that Slipknot chose SikTh to support them on their very high profile UK tours early in 2016.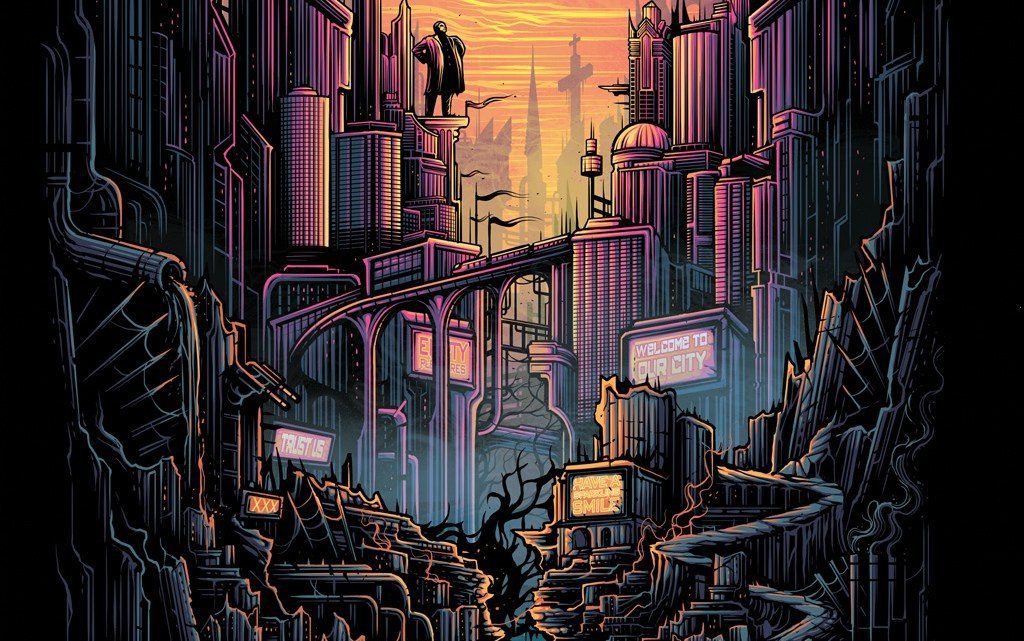 The core factor that has placed SikTh ahead of their peers has always been the cohesion of the group as a musical unit. Two talented singers in the same band might seem overkill, yet the way Mikee and Justin interweave their respective styles creates something extreme without either becoming overkill, or sacrificing oddness for memorability.
Vital cuts like 'Behind the Doors' and 'Philistine Philosophies' show the band at their energetic angriest, but it is most telling that none of the jawdropping performances overshadow the songs themselves. Screeching riffs bounce and judder over polyrhythmic wonderment whilst the frontmen convey the mixture of anger and release common to their most mosh-friendly songs.
Midway through Opacities comes 'Tokyo Lights', a soliloquy about otherness, introspection and being foreign. Layered vocals show Mikee experimenting with a host of echoes, textures and performance styles, giving the lyrics a twisted vibe that makes the skin crawl.
Closing the release is 'Days are Dreamed', a slow paced number where the guitars work atmospherically and we get to hear bass player James Leach and drummer Dan 'Loord' Foord stretch out into fusion-like grooves. Containing more than a few nods to the writ large psyche of Sigur Ros and Mid-era Radiohead, it's testament to the maturity of the players. While some of the fusion punch of earlier SikTh, circa Skies of Millenium Night might have been lost, we are given a much more textured and nuanced SikTh, one that we may well hear again soon.
The second release that didn't anywhere near as much attention as it should was the rarities re-issue from Swans' White Light from the Mouth of Infinity (1991) / Love of Life (1992). If only for the 12" versions of 'Amnesia' and 'Love of Life', this album is an absolute must for both new fans and fellow travellers within the avant-hard wilderness. Exceptional by any standard, these albums show Swans during their middle period, suggesting the elevated mysticism of the post-millennial recordings, these cuts show a band still pummelling and raging with the same strength as their first scarring records, but searching forward with increased complexity and nuance.
Relatively hard to find prior to this re-release on Mute, these albums and the accompanying rarities disc will come as a welcome addition to many die-hard fans' collections, whose mid 90s vinyl has long since seen active service. Crucial additions to the canon are the long versions of 'Amnesia' and 'Love and Life', epic songs that become the sort of ritualised dance tunes reminiscent of Swans in their live incarnation.
Channelling Jarboe's gospel darkness, several noisy drone numbers and some high quality revisions, the additional disc plays like a mythical lost album that lives up to the hype. To the casual listener who might not know much about this underground band, the set would be an ideal introduction into the varied moods and poses of Gira and co. and contains all elements of the band: the focussed angry, the soft, the experimental, and the yearning of the brutal beautiful.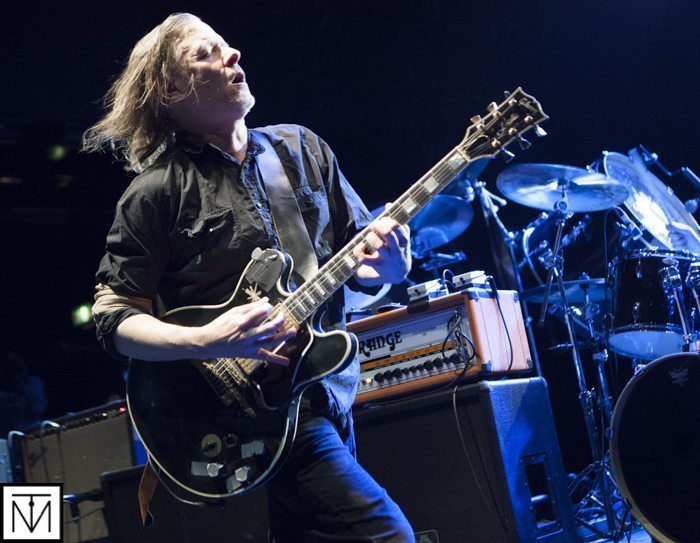 Listening to these albums, it is hard to consider Swans a fringe act. The absolute quality of their output, their originality and their accessibility should have had them topping charts and lauded from all corners. As it is, we're able to revisit this classic music as a private pleasure, smug in our knowing and keen in our hearts.
---
Latest Swans record The Glowing Man released 17th June 2016 on Mute.
Sikth Website: http://www.sikth.band/
Swans Website: http://younggodrecords.com/