[dropcap style="font-size:100px; color:#992211;"]I[/dropcap]'ve always found the name "London Afrobeat Collective" deeply uninspiring.
It sounds like the sort of community group you see in a local parade all wearing matching t-shirts and playing Fela Kuti – badly.
But despite that, I have a bit of a soft spot for this band. Regulars around London and on the festival circuit, they play consistently tight, funky gigs consisting, unusually for a lot of afrobeat bands, mainly of their own songs.
The prospect of a second album, with some strong production credits, whetted my appetite, therefore. Unfortunately the end result is something of a mixed bag.
There are a lot of good things here – some of the brass lines are superb, with a sound that is part 70s Nigeria and part Menahan Street Band. 'Ijo Ina' is danceable, and 'First World Problems' actually sounds like it comes from a band with its own identity.
But unfortunately, that identity is apparent only in flashes elsewhere. The odd solo or intro aside, this is bland fare, and suffers from the common "new" afrobeat problem of sounding like a worthy tribute rather than anything vital in its own right (insert your own Zombie pun here). And this is worse than just that – the drums sound lightweight, the "socially conscious" lyrics are mostly cringeworthy, and Funke's vocals (a highlight of the live shows, for me) seem to be delivered with a curious lack of intonation or energy.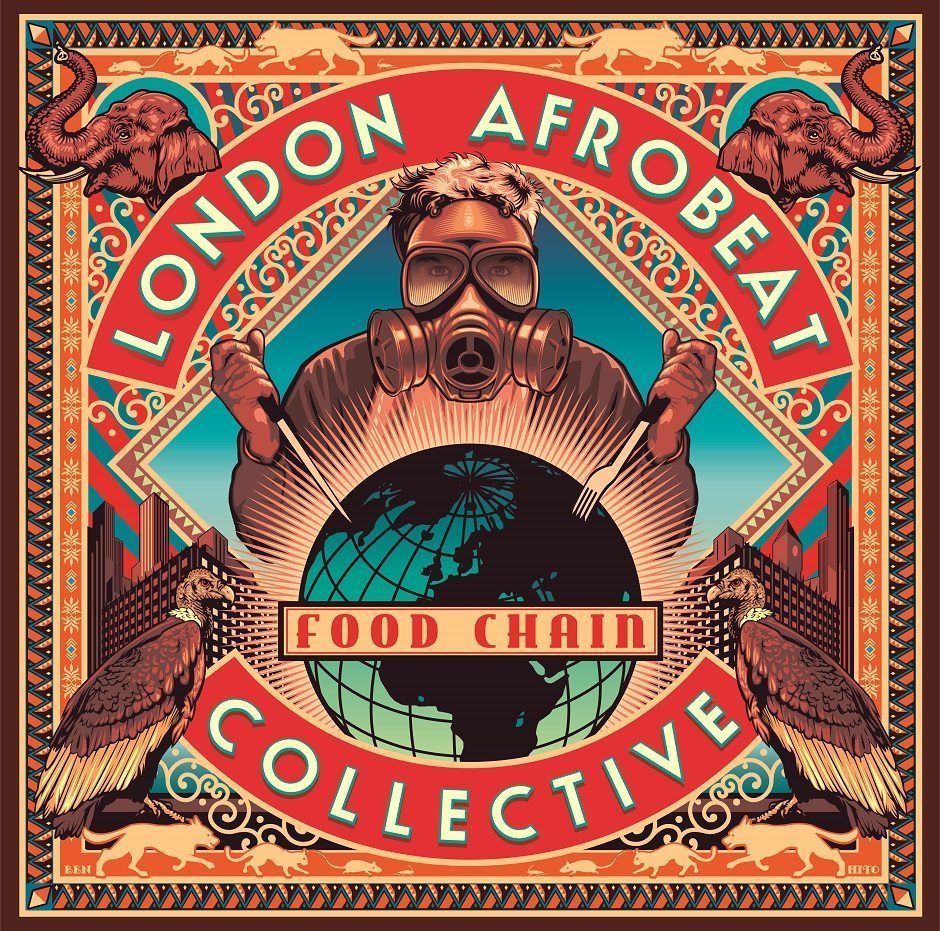 There is nothing offensively bad on this album, but equally nothing to get too excited about. If it was on in the background at your local pub you might pick out the odd moment to nod along to whilst being pleasantly undistracted by the rest. But it certainly wouldn't be worth interrupting a conversation for.
This album was presumably designed to help them make the move from being amiable filler on the more peripheral festival stages to something bigger, but instead suggests that they have found exactly their level. I can hear this on an sunny afternoon whilst the crowd are still working out the kinks from the night before, but headlining material it ain't.
All of which suggests, as uninspiring as it is, their name might actually be spot on.