[dropcap style="font-size:100px; color:#992211;"]R[/dropcap]eleased after a four-year break on Record Store Day, Dark Jovian is suitably ambitious return by the Brazilian producer.
The Record Store Day version was an elaborate box featuring 2 single-sided heavyweight 180g white vinyl 12"s with etched markings. Fortunately (and correctly – other labels take note), it also has a full digital release, meaning it can reach a wider audience than the sharp-elbowed fans prepared to fight it out with ebayers on RSD itself. Tobin modestly describes the release as a "small personal project", but conceptually at least, it's a major release.
The five tracks and three remixes are thematically and (to some extent) sonically cosmic, if not slightly kosmische. Based around Jupiter and Io, Tobin claims "what I was really trying to do was to interpret a sense of scale, like moving towards impossibly giant objects until they occupy your whole field of vision, planets turning, or even how it can feel just looking up at night." One of his main strategies is deceleration, the tracks are slow and take their time to develop. He cites as influences on the release the soundtrack composers John Williams and Gerry Goldsmith, as well as the uncompromising work of Gyorgy Ligeti (used by Kubrick for 2001) but some other surprising parallels emerge during the voyage.
The imposing title track is based around tidal surges, dark drones, and ominous martial beats closer in style than might be expected to malevolent martial industrial artists like In Slaughter Natives.
In a very different vein, 'In Your Own Time' also surprises with an orchestrated pop approach employing a soft vocal and 70s-sounding synth chords that steer closer to the wind but don't descend into outright kitsch.
'Adrastea Contact' is one of the most dramatic tracks, opening with alarm sounds. After a passage of slightly naïve keyboards offset by powerful bass and Walter/Wendy Carlos-like organ sounds a faster EBM-style sequence propels the track forward. Once the atmosphere has intensified there's an epic deceleration, inducing a sense of motion similar to that heard on Kraftwerk's monumental 'Trans Europe Express'.
The deceleration continues with 'lo' which again seems to reference 1970s synth music with its epic organ chords and deep layers of ambience but ends in a much deeper and darker space. The final track, 'Encounter on Io' is an exercise in over the top bombastic easy listening, with ethereal vocals that are a kind of contemporary counterpart to the hyper-lurid sci-fi artwork of the 1970s.
Lee Gamble's Reshape of the track is a much more eerie and darker affair, deploying filtered fragments of the original and uneasily smeared tones before fading away to drones. The first section of the Logos remix of 'Adrastea Contact' is introspective and almost self-defeatingly sparse version that's then enlivened by more uplifting chords, seeming to finish prematurely. American producer Eprom's closing remix of 'In Your Own Time' is the most contemporary-sounding, featuring rolled snares, strong bass textures and a heavily processed and detuned version of the original's vocal line, bringing out a much moodier atmosphere.
Despite not always fully matching the ambitious grandeur of the cosmic theme or the influences cited, Dark Jovian is still a bold gesture with some very memorable moments. At its best it certainly functions well as an imaginary soundtrack and manages to produce some fresh and original departures from the standard gestures of space-themed electronic music.
2x 12" / Digital
CAT NOs: ZEN12387 /
ZENDNLS12387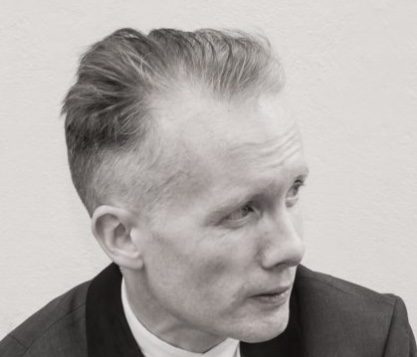 From Speak and Spell to Laibach.