[dropcap style="font-size:100px; color:#992211;"]A[/dropcap]s a child I was read many fiction books and heard many fictional stories.
Every lesson or cautionary tale I remember can be connected to didactic tropes within these fables. Whilst today we learn what not to do through watching other people fail online (and secretly enjoy it), these tales are in our deepest of childhood hearts.
Soho Theatre Upstairs recently resurrected this original form of performance art through their latest Crick Crack Club event, Shifter. Shifter revives ancient Afro-Caribbean storytelling through well-recognized British storytellers Godfrey Duncan and Jan Blake.
Godfrey Duncan or TUUP (The Unprecedented Unorthodox Preacher) represents the heart and soul of the Guyanese community. His stories come from extensive research into the books and histories of his culture, thus his performances are an interplay of both acting and reading. TUUP's medley of radical physical performances (transmogrifying humans and serpent wives) and historical facts, brings believability to the unbelievable.
Jan Blake (Born in Manchester of Jamaican heritage) specializes in stories of West Africa, North Africa, The Arab world and the Caribbean. Jan not only keeps her culture alive through performance, but also works on projects to develop a new generation of British storytellers of African and Caribbean descent. Her tales often feature powerful female roles with helpless male counterparts led astray by seductive charms. With an explosive singing voice and expressive face, Blake takes us into a world where we are children again, singling along with her.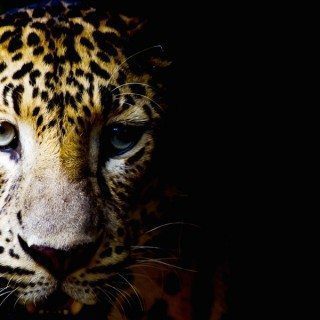 Each performed two individualistic stories, taking us on a globe-wide adventures of love, sex, violence and the supernatural. These stories connected through reoccurring motifs of staying true to yourself and not trusting a book's cover (or a woman's curves).
The storytellers use simple yet effective verbal imagery, painting their pictures through layers of metaphors, similes and personification. The duo worked well, each encouraging the other and often assisting in engaging the audience with instrumental sound or back up vocals. Their connection on stage created an exhilarating rhythm and unifying warmth that made the theatre feel like an exclusive grown up storytime.
TUUP and Jan Blake's stories not only keep their Afro-American culture alive in London, but also reconnect the audience with their own childhood magic. These ancient myths and legends have always been a way to teach listeners to think wisely before leaping in like animals. But they are also a way to entertain, and you can't fail to be entertained when TUUP and Blake take full control of your imagination.
[button link="http://www.sohotheatre.com" newwindow="yes"] Soho Theatre[/button]