[dropcap style="font-size:100px; color:#992211;"]S[/dropcap]inger-songwriter Rebecca Downes came to London's legendary 100 Club on a Tuesday night for the launch of her excellent second album Believe.
Despite it being a school night the event still drew an appreciably-sized crowd, and you could tell this was going to be a blues gig by the number of Nord Electro keyboards onstage. Blues-rockers love these distinctive red instruments, and there were no fewer that three of them at the beginning of the evening. Only one belonged to Rebecca Downes' band; the other two were for the two supports.
Bruce Lok, the first of those supports had an interesting sound. On the slower numbers the vocals had something of the late Ian Curtis, not what you normally expect from a blues band. There were moments that suggested what Joy Division might have sounded like had they played lounge jazz rather than post-punk, though he sang in more of a rock style on the up-tempo numbers. It did leave the impression of an artist who undoubtedly has some talent, but has yet to find a musical identity.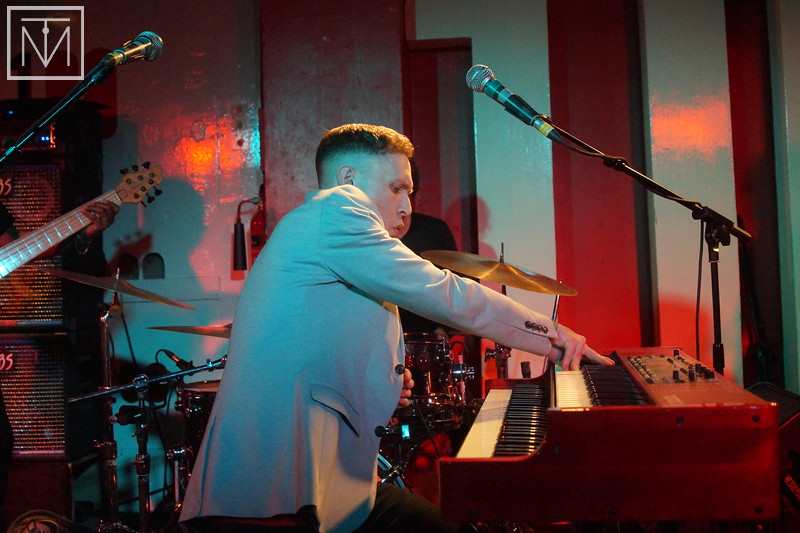 The second support, Greg Coulson, (above) was far more old-school rock'n'roll musically, and had a sense of showmanship the first act lacked.
Coulson doubled up on keys and guitar, alternatively working up a blur of notes on that Nord Electro, sometimes playing it with his knee, or swapping solos with the band's other guitarist. All high-energy and hugely entertaining, it set things up nicely for the headliner.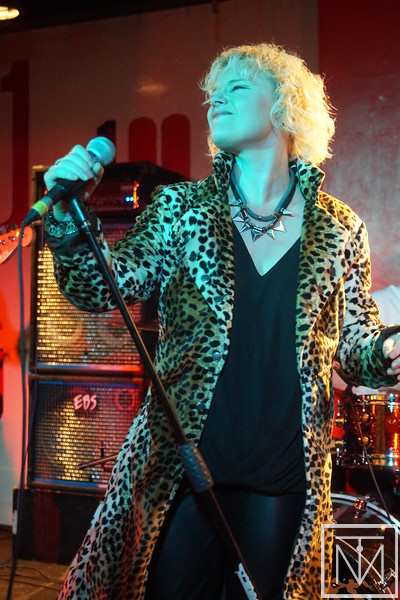 Launching into the blues-rock boogie of album opener "Never Gonna Learn", Rebecca Downes proved to be as dynamic a live performer as she is an excellent singer on record, and her tight band proved an superb foil shifting from hard rock to soul to funk. The set included most but not quite all of the new album interspersed with highlights from her début, plus a cover of Erma Franklin's "Piece of my Heart". Everything from the new album came across powerfully live' these were songs built to be performed on stage. "Night Train" was an early highlight, featuring some delightful Ray Manzerek style electric piano and an appropriately locomotive-like rhythm.
For much of the set the band played as a five piece with Steve Birkett handling all the guitar parts, but for the last couple of songs Greg Blackburn joined them for a spectacular guitar-shredding "Sailing on a Pool of Tears" and the hard-rocking finale of the album's title track. Unfortunately the strict curfew meant there was no time for an encore.
Rebecca Downes's music exemplifies the old adage that your favourite genre didn't just stop as soon as popular fashion moved on. She plays the blues in the style of the classic rock era of the sixties and seventies, and makes few concessions to contemporary musical fashion.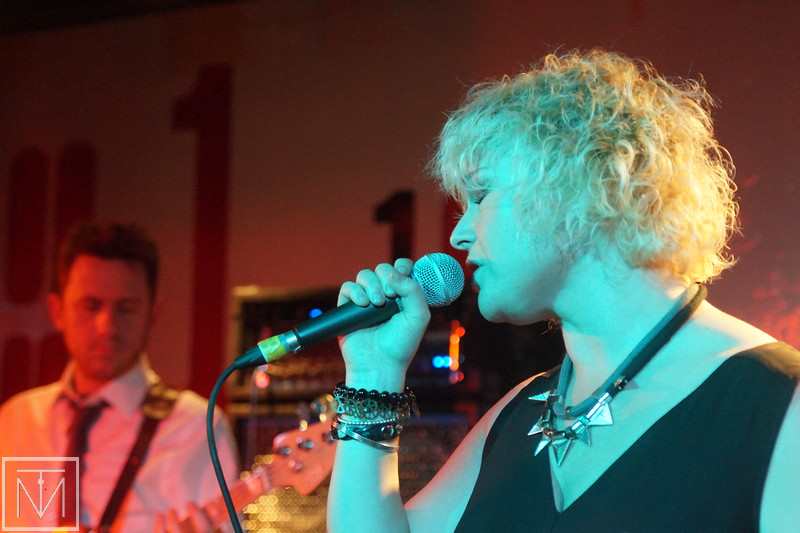 But as this gig showed she's very good at what she does. She will be on tour across much of Britain over the course of the year, playing a number of festivals including the Cambridge Rock Festival in August.