[dropcap style="font-size:100px; color:#992211;"]I[/dropcap]t's no news that we live in the era of the remake.
The sounds and images of past decades are incessantly remade and remodelled and the effect is often purely nostalgic, if not actually conservative. 'Classic' albums are constantly re-staged, re-mastered and re-imagined. The way in which such projects are presented is often exceptionalist – their initiators imply that while they are aware of the sur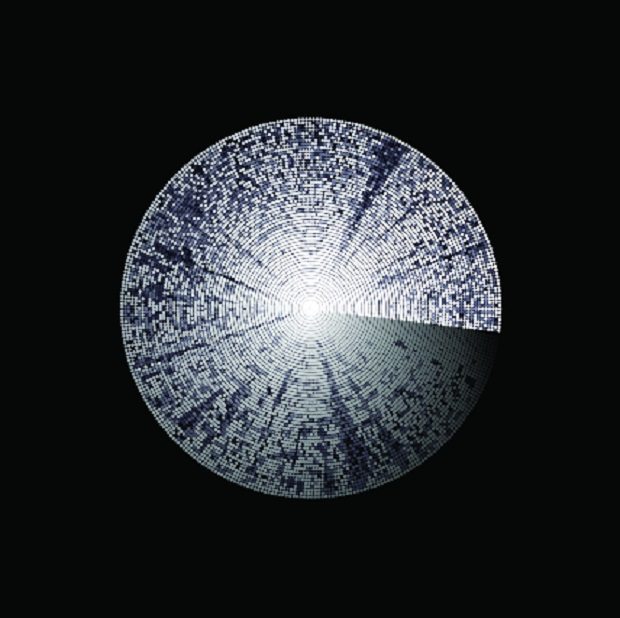 feit of re-makes and the problem this represents, their re-make is different and has more sense or value, that it's not purely fetishistic repetition or cynical cashing-in.
This project certainly can't be accused of the later. If you wanted to make a populist choice of a Kraftwerk album to cover it would surely be Autobahn, Trans-Europe Express or The Man Machine rather than Radio-Activity, their darkest and in many ways most controversial work.
It was released in the aftermath of the huge global breakthrough of the electronic pop masterpiece Autobahn but fell on stonier ground. It was less accessible, more demanding and more ambivalent, because of its proto-industrial textures and themes (in hindsight its blend of dark electronic sounds and politically controversial subject matter can be seen as a major precedent for industrial music).
Its themes of radio and nuclear power were so closely bound up that both were cross-contaminated. The ambivalent discussion of nuclear power (which was a document of the everyday reality of industrial civilization in the 1970s) was taken by the German Greens and others to be an uncritical celebration and advocacy of nuclear power. It was only post-Chernobyl that Kraftwerk augmented the lyrics of the title track with the names of nuclear disasters, taking a clearly anti-nuclear stance.
In their current live shows Kraftwerk have added the name 'Fukushima' to this deadly roll-call at the start of the track and it is in this post-Fukushima context that Radioland has emerged.
While the live performances of this project were apparently louder and more visceral, the contaminated urgency of the post-Fukushima context doesn't really come through on the album. Rather than toughening and intensifying the sounds, Radioland sometimes like an attempt to to retrospectively drag them back to their more improvisational origins (which the more structured Radio-Activity was part of a move away from). Franck Vigroux is an improviser as well as techno producer and there's a freeness to some of the tracks that isn't always convincing.
The 40th anniversary of what is an unjustly neglected album is certainly a good opportunity to revisit it, but it's easy to forget that although the album met a mixed reception and certainly had a retro element it took Kraftwerk and electronic music as a whole forward: it was looking back in order to look forwards.
The question is whether it's necessary to (re)-produce a palimpsest of the album. The response it produces in those who love the original album and know it in intimate detail will depend partly on whether they feel the its ambience should have been warmer and more organic or colder and more alienated. Neither this album nor Kraftwerk's career can be understood without ambivalence: they refused to choose between opposing sonic or thematic extremes, instead oscillating between them.

It's clear that much work and attention has gone into the project. The hardback CD artwork features stills of Antoine Schmitt's Generative Video live backdrops, inspired by iconic Kraftwerk images and these are impressive and fit the subject well, if perhaps promising slightly too much.
The project might make more sense if Kraftwerk weren't regularly performing their own re-interpretations of the album, which is also available in remastered form. As it is, it has to compete with a more plausibly Kraftwerkian interpretation.

'Geiger Counter' is suitably brittle and rough, less aggressive but made plausibly alarming by its cold pulses. The original 'Radio-Activity' was ambivalently poppy and the new version nods to this in its initial sweetness but foregoes the vocal. The percussion adds a sense of drama but the overall feeling is perhaps too clean.

The title track is pleasantly mournful but lacks the sense of wonder inspired by the original. The vocal wavers and it has far less of the radio static and shortwave detail that animated the original. Of course in this sense it may be a fitting requiem for the loss of shortwave broadcasting and its replacement by pure digital broadcasting shorn of all atmospherics. 40 years ago it sounded like something heard on a distant station, whereas now it sounds like an over-clean digital reproduction of the experience of hearing it on a distant station. 'Airwaves' is interestingly slowed down and toughened up, with a more emphatic bassline and the concluding drumroll and oscillator noise works well.

The 1975 version of 'News/Intermission' is very much a time capsule, an ominous collage of detuned, off-station radio voices. The 2015 version replaces these with layers of cold, digitally cleansed voices which may not have the evocative Cold War era menace of the original, but does work as a convincing update – generally the more abstract tracks are the ones that Bourne and Vigroux update most successfully.
The 'Voice of Energy' was the dark heart of the album, its corroded electronic vocal expressing Kraftwerk's fascinated ambivalence about our relationship with technology. Living as we do in a compromised and increasingly banal actually-existing Computer World, it's hard to imagine the sense of awe technology once instilled and while this remake is decent and respectful, it lacks the sublime horror of the original.
'Airwaves' is one of Kraftwerk's lighter and more innocent pop-oriented songs but it kept its kitsch within boundaries that Bourne and Vigroux don't fully respect. While the electronics are powerful and convincing the timbre of the voice seems too complacently kitsch.

In recent years there's been a bizarre trend for German school choirs and bands to perform naïve interpretations of songs by groups such as Rammstein and others. The new incarnation of 'Radio Stars' comes across a little like one of these. This time the voice is convincing and there's nothing obviously wrong, but the effect of the whole is a kind of domestication and a symbolic return to the folkish elements that inspired Kraftwerk's vision of "industrielle volksmusik" (industrial folk music).
While more subdued and less overtly catastrophic than the original, the new 'Uranium' is one of the most successful re-interpretations here, with a power line like-hum and a more melodic final section that introduces something new. ' Transistor' starts out with a child-like but melancholic version of the main theme and has some beautiful moments although it gradually loses focus, drifting away into slightly too self-indulgent territory.
'Ohm Sweet Ohm' is tantalising – ending the album at a higher level than some of its parts and suggesting what might have been with a little more focus. Here the electronic voice works well and the backing detail is rich and evocative. It distills the ambivalent energy of Kraftwerk's piece and adds subtle new touches.
Perhaps these reservations are unfair in that the album is highly significant to me and matching its power may be an impossible task. It may also be that this project functions better as a Gesamtkunstwerk (total work of [pop] art), the condition Kraftwerk have strived for over four decades. Released as a simple audio document, without the back up of high volume and live visuals, Radioland comes across as well-executed, worthy but only partially successful.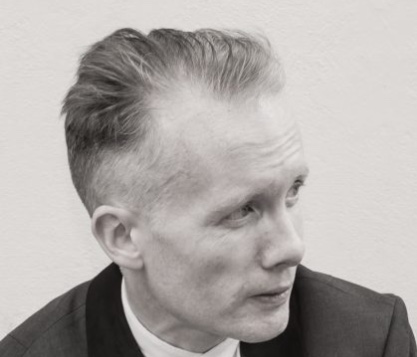 From Speak and Spell to Laibach.