[dropcap style="font-size:100px; color:#992211;"]I[/dropcap]nvited but never really expected to attend, classical music rarely makes it to the brash party of the cultural zeitgeist. Quest Ensemble stand up!
While there are any number of contemporary composers and ensembles working at this time, in general their audience is a niche unto itself, and in terms of wider acclaim there seems to be a limit to how many names are allowed to circulate during the year.
Classical PR, agents and optimistic critics point to rising sales — 10% increase in annual sales in 2019, thanks to André Rieu and Katherine Jenkins — as a loose suggestion that the growing appetite for acoustic classical music might yet extend to new and avant-garde classical composers. Indeed, the popularity of artists like Colin Stetson and some of the more challenging instrumental post-rock bands signal a widening of tastes within pop music that might entice people to explore unfamiliar and/or stereotypically conservative genres.
The stereotype that contemporary classical is harsh, arch and unlistenable without accompanying lecture and densely worded tome has probably kept casual listeners at bay. The reality is that while there are artists who make impenetrable noise, there are also new composers who make accessible music that would probably suit popular tastes, given a chance. Better yet, there are groups like Quest Ensemble who make accessible music that isn't mawkishly pastoral or dully derivative.
 'An ongoing collaboration with violinist Preetha Narayanan, cellist Tara Franks and pianist Filipe Sousa. Playing, improvising and composing together since completing the MMus in leadership at the Guildhall School of Music and Drama in 2009,  Quest Ensemble strive to bring a fresh take to the classical piano trio format, collaboratively create original work with a distinctive sound that seamlessly blends improvisation with devised composition.' (Artist's website)
Showing the influence of Arvo Pärt, Angelo Badalamenti and Philip Glass, as well as more vital performers like Colin Stetson, with a core of songwriting composition and structure, Quest Ensemble's second album The Other Side (2020) is a maturation of foundations laid down with 2014's Footfall. Again, strong rhythms pulse in the interplay between instruments, and the use of often jarring time signatures creates an aggressive impulse around which repetitive and fluid melodic movements hypnotise.
Pun intended, The Other Side is a step ahead of Footfall. The pieces sit more confidently together and the melodies, sweeter and more beguiling, are now irresistible; before they appeared interesting yet refutable. But why is that?
The Other Side is a record that recalls the fusion stylings of more avant-garde European jazz players like David Boato and Szőke Szabolcs (see 2014's Via Ilka), and Gábor Juhász. Players whose use of repetitive ethnic flavours comes across as fresher than many standard avant-garde tropes that one hears, which too often sacrifice originality and musicality for style and affectation.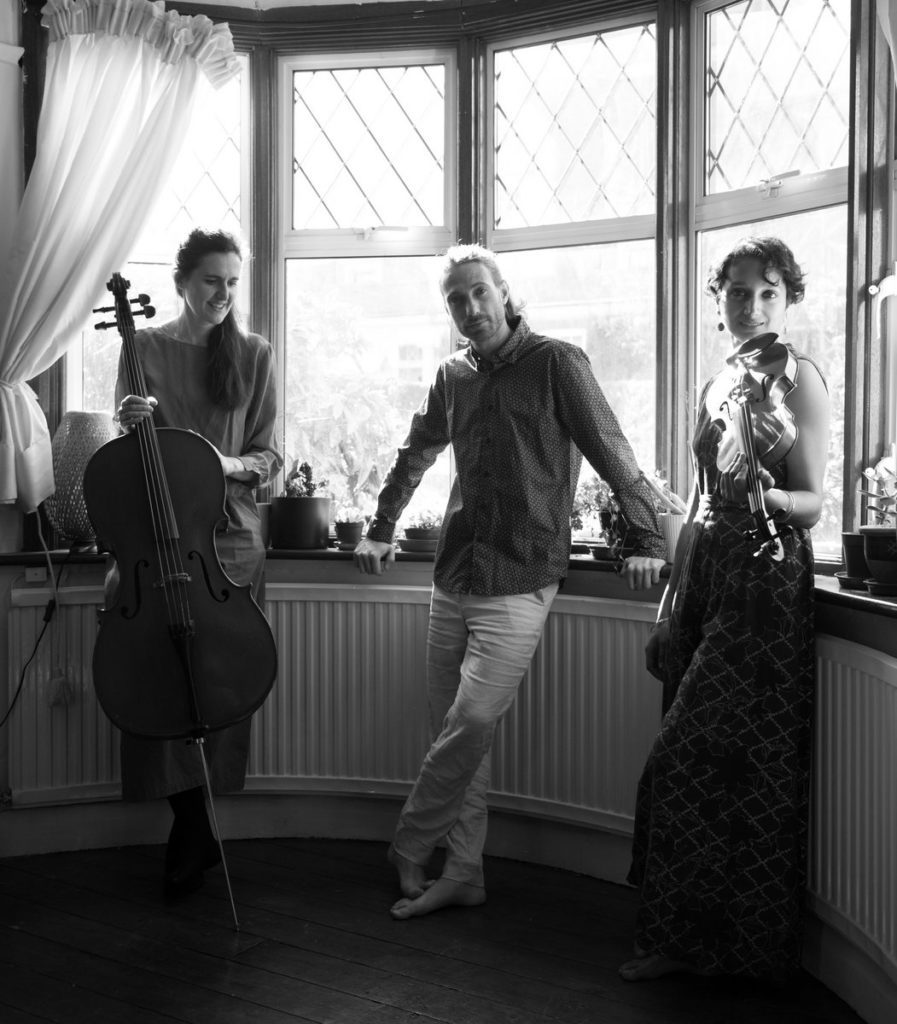 As such, is this really an avant-garde classical record? Yes and no. It sits within the oeuvre of pleasant chamber music, indie classical, and yet within that setting has original moments of tension ("Pizz Trance"), persistent whimsy ("The Boatman") and percussive drone ("Moment"), and in that originality places it within avant-garde contexts. At this point, you the reader asks, 'Who cares for genres anyway?!' The answer to this is that musical genres are effectively tickets to described destinations. Useful when setting out, but less relevant once you're there, they are points of reference that format expectation and attune the listener. The great thing about referring to Quest Ensemble as either avant-garde or classical is that the fresh music captured on The Other Side helps break both hackneyed genres out of their static torpor, flinging back the curtains, defenestrating the past, and boldly letting the bad air out.
As highly accomplished musicians, the exact role of improvisation in the recordings is hard to quantify. However there is a vibrant energy to proceedings that demonstrates Quest Ensemble's ability to come together and find a common purpose to their playing and composition. The interplay between the instruments is inspiring, and builds a sense of space and tone in a symbiosis of scintillating colour.
A darker record than their 2014 debut, The Other Side has deeper ideas which are executed to a higher level of precision bolstering the claim that we are witnessing a talented group survey their peak though not yet reaching their potential.
"Moment" is gorgeous and has a Penguin Cafe Orchestra reminiscence that is delightful, but it doesn't feel like it goes anywhere, and is overshadowed by other pieces on the album. Similarly, "Pendulum" has some Ryuichi Sakamoto moments, but despite being very lovely feels 40 years out of date.
The vocal performance and subtle accompanying piano on the title track swell and recede, slowly building a phrase which is questioned by an airy violin motif. A tidal gesture which is then washed with dissonance before emerging, defined by the end of the piece with the voice calling back in, a siren beckoning a final time as though to a new memory, or victim. It conjures an atmosphere like the forsaken poetry of Walter de la Mare, where the minutiae of desolation clears with a roar of silence.
"The Boatman" starts as another chapter from the same world as preceding track "The Other Side"; motifs cascade against each other and ample use of the space and pacing create a lyrical, arpeggiated poetic place, which moves from the melancholy of "The Other Side" to an upbeat, syncopated rhythm that forges ahead before ending with a layered chorus of a vocal drone. Both "Land of None" and "Pizz Trance" seem to carry an atmospheric sensibility from previous tracks, progressing and evolving until the end of "Pizz Trance" feels like the conclusion to a wide-ranging and phantasmagorical quartet.
"The Whip" has pleasing elements and leaves the album with a suspended sense of expectation, but could easily have been written into something of climactic interest rather than dissipating by a group this talented. Interestingly, the track doesn't appear on the Spotify version of the album. Perhaps the band felt it better to end the record with "Pedal Down", which serves as a fitting, if less incandescent rejoinder to the preceding moments of wonder.
To close out the more critical points regarding the album, we can say that whatever hybrid area this group is inhabiting, they have yet to fully transcend their influences or the tonal familiarity of the material on offer. These are minor tarnishes on what is a very accomplished release from an original group that offers exceptional, inspiring music for listeners bored with the run-of-the-mill. Moreover, the pure magic shown on tracks five through eight is enough to quieten most critics, containing as it does, mystery, wonder, twists and tasteful restraint.
The Other Side is a worthy achievement in lyrical instrumental music, and stands as a beacon to what classical music can be in 2020. For the group itself it shows a clear move forward from their excellent debut, and while they are still within coastal waters, they are speeding with confidence from charted territory. At this current trajectory, what epic music Quest Ensemble will deliver for album three we can barely imagine, but for now we have an album's worth of discovery, optimism and inspiration to savour. Beyond genre, this what a recommended reading of new ideas in music sounds like.
The Other Side is available on Spotify or from Quest Ensemble's website.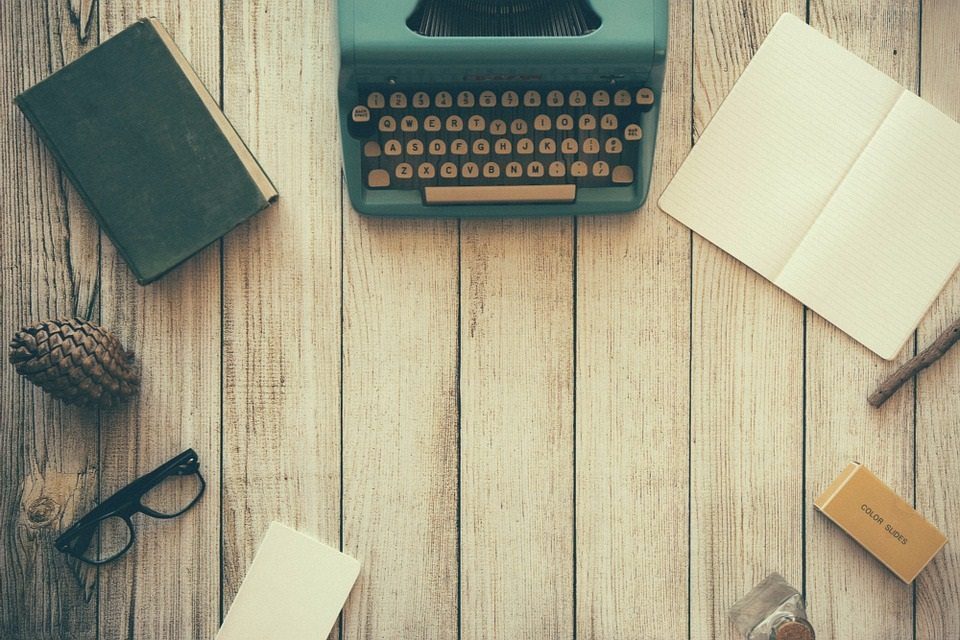 The aim of art is to represent not the outward appearance of things, but their inward significance. – Aristotle