[dropcap style="font-size:100px; color:#992211;"]N[/dropcap]OVELTY is a group exhibition that brings together the work of six artists to explore the boundaries between what is perceived to be new and novel in contemporary art now.
These six artists are exhibiting sculptures, installations and prints which demonstrate
that in the way in which they create, they are approaching new ideas for the future of
art making. [quote]is an artwork good
just because it
exhibits newness?[/quote]
The exhibition discusses new and novelty as different terms, inviting its viewers to consider
novelty both in the pejorative sense it has come to be defined by – the naff, cheaply-
made and disposable – but also in its original sense, meaning new or unique. The show
challenges contemporary art's need to present something new, and the value of the new
as a defining feature of a work. It asks, is an artwork good just because it exhibits newness?
And if it isn't, what else validates it?
Newness without novelty
In exploring the new and the novel, NOVELTY looks at the value of originality in contrast
to reproduction. It presents craftsmanship as a potential means by which artists can
create newness without novelty, and in doing so holds up the hand-made and the machine-
made for consideration; asking whether progress today is machine-led.
Finally, it takes the assertion that newness is one of the most valued characters of art today and asks how quickly the art world is turning trends over in search of the new; how recent
is the history that is dug up as material for the contemporary art object?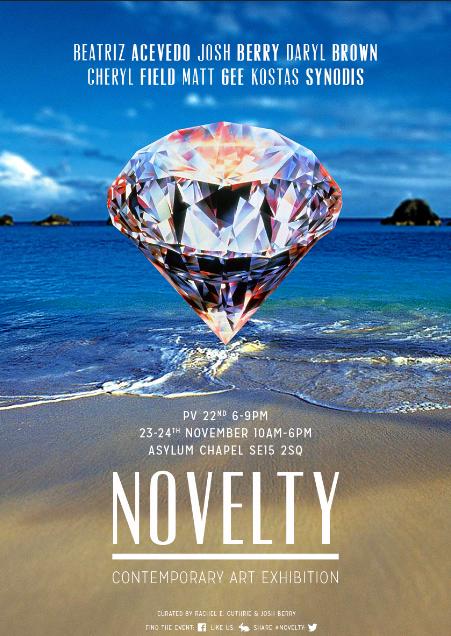 Asylum is therefore an apt place to show the work, a case study for transformation, for the decaying of one function – an almshouse chapel – and the repurposing of it for a more relevant function for today: art exhibiting.
Collectively, the artists look at the reconstitution of materials for art. Josh Berry's photograph Untitled and Kostas Synodis's sculpture Nine question the value of recycling ideas, and reproducing objects. Cheryl Field and Matt Gee's work both muddy the boundary between the synthetic and the authentic and look to the discovery of knowledge and material
as a subject matter for their sculptural outcomes.
Likewise, Beatriz Acevedo's Two Random Shafts is made by a quasi-industrial process, but suggests the sensitivity of the hand-made through the use of a flesh-coloured glaze. In contrast, Daryl Brown's pieces exhibit a pseudo-craftsman's attitude to art making as he labours materials, pushing them to their limits, as a means of transformation.
23-24th November 10am-6pm
Asylum Chapel, SE15 2SQ
NOVELTY is co-curated by Josh Berry and Rachel Eliza Guthrie
Artists: Beatriz Acevedo, Josh Berry, Daryl Brown, Cheryl Field, Matt Gee and Kostas Synodis.
A limited edition essay further exploring the ideas behind NOVELTY by Rachel Eliza Guthrie will be available at the opening.
[button link="https://www.facebook.com/events/584017831651780/permalink/584066318313598/"] NOVELTY Facebook Page [/button]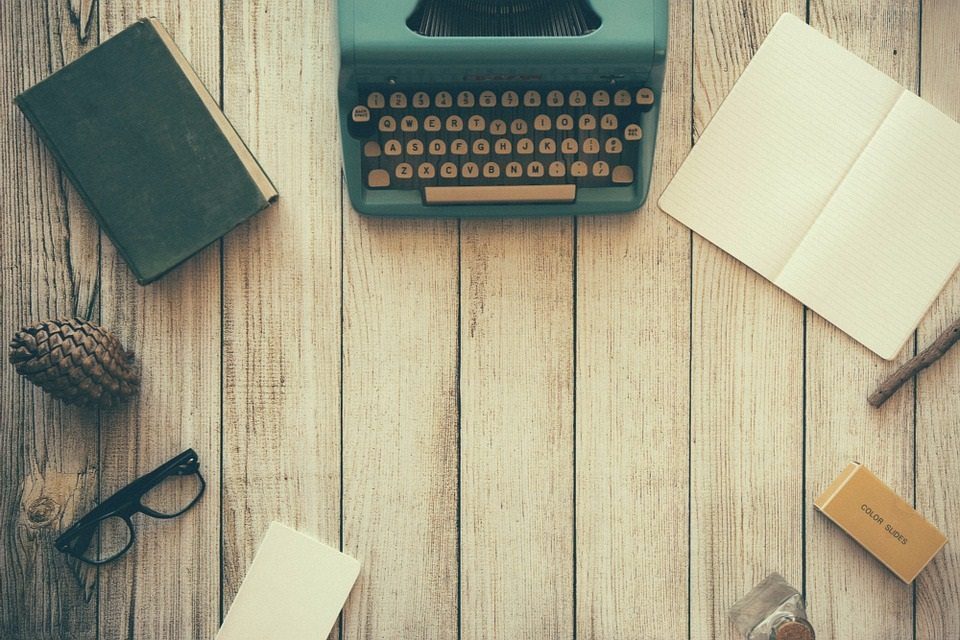 The aim of art is to represent not the outward appearance of things, but their inward significance. – Aristotle