[dropcap style="font-size:100px;color:#992211;"]I[/dropcap] have always favoured a good range of starters rather than the main meal. Be it tapas, mezzes or entrées, it is the sheer variety and quality of appetisers that inspires the eye and other senses and makes the eating experience more wholesome.
It is the same with big festivals like the legendary Notting Hill carnival. Although it only runs for two heady days, like all big events, it takes months of preparations, from elaborate custome-making to exhausting music and dance rehearsals. But it is that extensive groundwork that gels the community together, and has given it an extra impetus and meaning, especially in the aftermath of the terrible Grenfell fire tragedy.
So I went to take a look at the Flamboyan clothing collective to see what outfits were being stitched up for this year's regalia, and came out with images of marvellous vibrant designs from their 2018 portfolio: the trend was leaning towards yellow and blue hues, with tints or emerald undertones, maybe reflecting the heat wave we have just survived in the capital city.
Then, it is time for one of my favourite warm-up gigs: the mighty Calypso tent at the venerable Tabernacle cultural centre, the heart and pulse of the hood. It has been hosting regular nights of that quintessential Caribbean music genre since the beginning of August, and I arrive at the climax of the competition for the best band. And this year, the winner is, ladies and gentlemen… well, it had to be the mighty De Admiral, whose strong lyrics and warm performance about the Windrush Generation saga stole the hearts and minds of the boisterous crowd.
And the pre-party is not over yet; just around the corner, in All Saints Road, the original Mangrove steel band is having their final rehearsal before the big day. Their following has grown exponentially since their humble beginnings in a community centre down the road in the 1970s—now taken over by an expensive restaurant that caters for tourists and local hipsters—so they practice in the streets, in their dozens, surrounded by the ever loyal local crowd that has supported them since the start.
It is only Friday night before the Bank Holiday, and the pageant does not get going till Sunday, with the children's procession, and then the big jamboree on Bank Holiday Monday, when I am invited by the mighty Mangrove to jump on to their float and accompany them along the route. Magic!
I am definitely going, to shoot some pictures and chill out, but somehow I feel that I have already experienced some of the best parts of the carnival.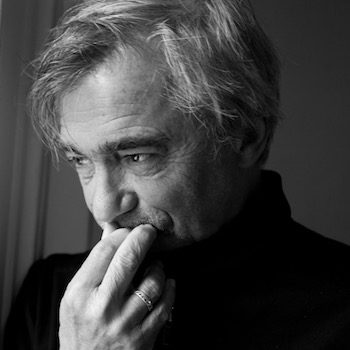 Julio Etchart is a documentary photographer, poet and artist.