[dropcap style="font-size:100px;color:#992211;"]F[/dropcap]
ilipino activist artist and organiser Carlos Celdran was convicted for 'offending religious feelings' for a 2010 protest in support of reproductive rights. A ruling on 1 August by the Philippines Supreme Court upheld a 2013 conviction by the Metropolitan Trial Court of Manila for violating Article 133 of the Revised Penal Code, which entails a sentence of up to 13 months.
But on 15 August Celdran received the backing of the Solicitor General Jose Calida, whose office petitioned the Supreme Court to reverse the conviction as lacking "enough factual basis" and to declare Article 133 unconstitutional, reports ABS-CBN News.
"Article 133 of the current Revised Penal Code of the Philippines is an archaic and draconian law that threatens not only me but everyone who believes in freedom of speech and expression," Celdran told Art Asia Pacific earlier this month.
Celdran, a political cartoonist turned performance artist and cultural organiser, staged the protest on 30 September 2010 during an ecumenical meeting in the Manila Cathedral, a landmark of Manila's historic downtown Intramuros. Celdran dressed as Filipino national father José Rizal and held a sign saying "Demaso", the name of a corrupt friar in Rizal's 1887 novel Noli Me Tángere. The protest targeted church opposition to a controversial reproductive health bill, the Responsible Parenthood and Reproductive Health Act, which passed in 2012 and guaranteed a universal right to contraception, fertility treatment, sexual education and maternal care.
Celdran leads tours of and advocates for the preservation of the Intramuros area, built in Spanish style and heavily damaged in the 1945 Battle of Manila. Earlier this year Celdran was a driving force behind and the performance art programming director of the inaugural Manila Biennale (3 February to 5 March), which was organised by Alice Sarmient, Ringo Bunoan, Cocoy Lumbao and Con Cabrera and held in sites around Intramuros.
A Change.org petition to the Philippines legislature to repeal Article 133 has been started by Ryan "Red" Tani, the founder of the secularism and free speech advocacy group Filipino Freethinkers. The organisation, which has a history of protesting religion-based censorship of the arts, also staged a rally outside of the Supreme Court.
Source: The Art Newspaper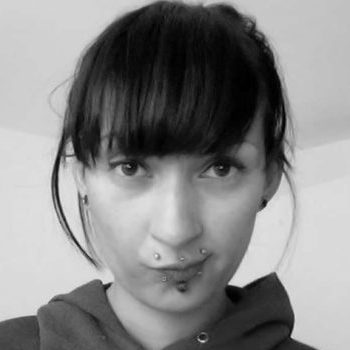 Naila Scargill is the publisher and editor of horror journal Exquisite Terror. Holding a broad editorial background, she has worked with an eclectic variety of content, ranging from film and the counterculture, to political news and finance.