[dropcap style="font-size:100px; color:#992211;"]M[/dropcap]lada Fronta is the project of French producer Remy Pelleschi, active since the early 1990s and known for a distinctive blend of (mostly) electronic styles.
Although best known within the more technoid end of the European post-industrial scene, the sounds range from tribal to technoid to abstract electronica, sometimes surprisingly optimistic in tone. Perhaps the only constant is that there is always something different about a Mlada Fronta release.
[quote]every track, every remix,
every video and even digital
versions of all the artwork,
press and live photos from
the last two decades[/quote]
While there are similarities with other electronic/post-industrial artists (some present here on remix duty), Mlada Fronta is always somehow apart – subtle differences of emphasis or sound are applied to well-worn templates to give the tracks a certain "je ne sais quoi".
Every Thing really does do what it says on the tin: the set includes every track, every remix, every video and even digital versions of all the artwork, press and live photos from the last two decades. There are three main elements to the box: original albums and singles, remixes and all the videos, including complete live performances.
Just in terms of the amount of video alone, this is a project on a fanatical scale. It's a massive collection that's constantly shifting and offers a wide range of moods. Each disc contains an album/single plus extras readable on a computer. It's a colossal quantity of material and inevitably not all of the work is of equal quality but there is much to discover or re-discover here. You have to go through all of the extras folders carefully to be sure of finding all of the remixes and bonus tracks. It's a pity though that some of the remixes are only present in the not quite audiophile .m4a format.
My Visions/Tribal Apocalyptic Trance
Mlada Fronta emerged as a typical vocal-led 90s industrial act, exploring tribal rhythms and there's a strong contrast between the early material and the post 1999 work. The first ever work, 1993's My Visions is hidden away as an extra and its over rock textures and melodic vocals make for disconcerting listening. 1995's Tribal Apocalpytic Trance even includes rock elements driving a straighforward stomping sound, accompanied by whispered vocals sometimes reminiscent of the revered French industrial group Die Form.
A track like 'Spiritual Visions' has a certain retro charm and there are also similarities with the sound of EBM groups such as Front 242, BiGod 20 et. al. One of the more serious tracks is the menacing 'Apocalyptic America', while 'Khoomi' has a dark ethno-ambient flavour that isn't apparent on later works.
Revolution
By 1997's Revolution many of these elements were being left behind. The noise at the start of the first track already signals a change. The sound is more minimal and electronic. 'Intoxicated' is a sprawling, bassy track signallilng future developments. 'Chased Death' is a strong EBM track and 'Face to Face' is a typical late 1990s stomper, but 'Wild Sky' is a poppy precursor to the more ethereal textures MF would explore later. The best Revolution remix is the harsh electro groove of the Uncotones mix.
High Tension
By 1999's High Tension, the vocals have gone and electronics predominate. The title track still references EBM, particularly Nitzer Ebb, but with a noisier, technoid edge and a greater sense of atmosphere:
The ominous, pounding 'Ritual' is another stand-out track, along with the all too brief 'The Fall', a very dubby and atmospheric track that show Mlada Fronta embracing new and far more contemporary sounding moods.
Fe203
2001's Fe203 takes us into the territories still being explored today – increasing abstraction and a move into elements of electronica and even trip-hop tempos, all with a futuristic sheen. There are some curious soundscapes that sound like they were designed to accompany visuals and which show the increasing cinematic ambitions powering the project. 'Fe2- 1-12 W 183.9' is a superbly atmospheric track blending dream like tones with harsh percussion.
Other highlights include the pounding, nine minute plus 'Fe2 03 (2.05) Hf 178.5'
In different vein, the fe203 remixes even include a drum and bass excursion by Kaltesglas.
Oxydes
The next album, Oxydes also has scientific (but less elaborate) titles. The opener 'Co' is a panoramic track combining warm tones with harsh but not excessive percussive details:
'Uo' in contrast is a massive drum assault. Those in search of the most abrasive textures should explore the Oxydes remixes, particularly those by Tarmvred and Mlada Fronta's own second mix.
Le Cycle du Soleil
2004's Le Cycle du Soleil is less distinctive and sometimes surprisingly pretty and decorative, perhaps reflecting the widespread optimism that still surrounded technology at that time. 2005 saw the pioneering release of a DVD, Dioxydes, here also present in CD format with the videos as mp4s.
NO2
The industrial-architectural imagery used in NO2 is similar to the box artwork but the visual range of the videos is unsurprisingly wide, although many focus on architectural details. By now some look a little dated but others hold up well.
Contrast
This was the last "new" release by Mlada Fronta until the first two discs in the set Contrast 2005-11 and Contrast 1998-2004 which compile unreleased and rare tracks. Both continue the tradition of technical/functional titles.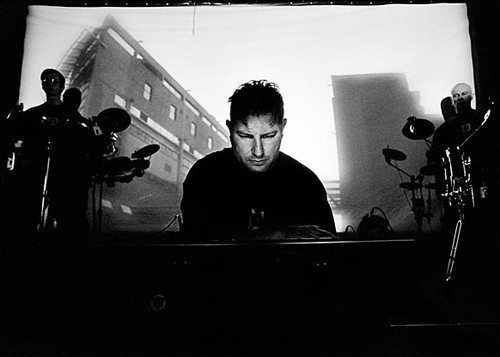 1998-2004 includes 'f7,3-1-236' : a slow, strong track with an arabic vocal and the highlight of 'f7/6-1,602' : a warm, dynamic and optimistic 10 minute track.
2005-11 is a very mixed set ranging from the almost trancey 'f8,3-1/238' to some which are a little light and make little impression, but the colossal stand-out track is 'f8,4-1/192', marked by deep drones and severe percussion.
With all its surprises and contradictions, this is a major release by an act whose contribution to electronic music isn't widely known. It seems to illustrate the sudden switches and extreme tribal/technological contrasts of electronic music, technology and culture in the last two decades.
Shifts in style such as the period when industrial opened up to techno/electronica influences are very evident here, as is the tension between optimistic escapism and pessimistic nihilism that electronic music is able to communicate.
Mlada Fronta – Every Thing
10 X CD Box ArtofFact Records A0F143
[button link="http://www.sounds-of-industry.com" newwindow="yes"] Mlada Fronta[/button]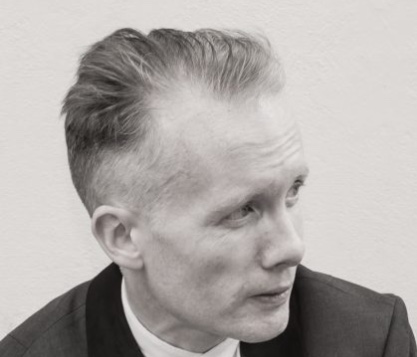 From Speak and Spell to Laibach.