[dropcap style="font-size:100px; color:#992211;"]C[/dropcap]ollaboration is a much underrated and undervalued element of musical endeavour.
The ability to listen, appreciate, evaluate and contribute towards a fellow-musician's creativity is a high order skill and the rewards often completely justify the effort.
In the great tradition of the classical composers, civilisation loves to applaud the outstanding individual musician. We pour our affection and admiration towards the prodigy that effortlessly amazes us with their virtuous, God-like writing ability.
However, the songs that truly resonate throughout the ages are often constructed by teams of songwriters, grafting under pressure-cooker environments in order to coax every drop of beauty out of their precious creations.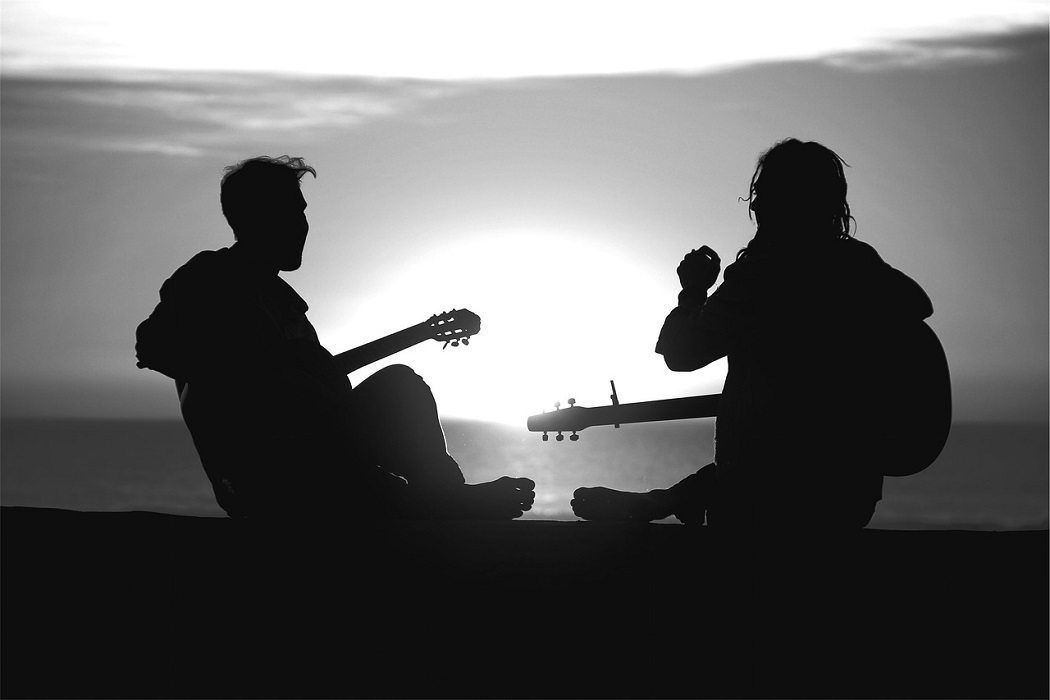 Teams like Bacharach & David, Holland-Dozier-Holland and Stock-Aitken-Waterman created trademark regional sounds that became globally recognisable. Their output grew into literal 'hit factories', dominating the charts via a succession of artistes in their respective eras.
For bands, a greater sensitivity might be needed when considering the work of fellow musicians submitted as potential material for recording and live performance. Gentle and encouraging words may be called for in order to avoid potential conflict, as fragile egos can be crushed or at least permanently damaged by cruel or unkind criticism.
Alternatively, a healthy competitive edge might imbue their work with an additional flourish or sparkle, as members vie for position within the writing hierarchy of group. John Lennon and Paul McCartney openly admitted to competing against each others' writing, while George Harrison felt compelled to raise his game in order to feature on the later Beatles albums.
Sadly, financial considerations occasionally spike the impetus for selection of material, when band members seek the inclusion of their songs to secure a share of royalties, etc. This increases the likelihood of material no longer being chosen on musical merit alone and heightens a potential dilution of the artistic strength of the overall work.
Bands can avoid this unfortunate situation by making an agreement whereby royalties are distributed equitably amongst the members and many of the great bands in history have successfully adhered to this method.

Simon entered his professional music career at the age of 20, signing three major recording contracts and working as a composer, performer, producer and live artist. He has written and performed on 35 albums, composed film soundtracks and themes for television, and played live performances in the UK, Europe, USA and Asia.