[dropcap style="font-size:100px; color:#992211;"]T[/dropcap]hirty years in business, Jongleurs is the UK's biggest comedy franchise.
Stephen Fry, Steve Coogan, Ben Elton, Jack dee, Graham Norton. You can pick any year from the company's CV and find a household name. Behind the company, and occasionally at the front of it, onstage, is Maria Kempinska. Trebuchet relishes the chance to put some questions to her.
---
From stand up comedian to an international entrepreneur. How?
I was actually training to be a singer/dancer when I started Jongleurs.  There was not much work for women and I really didn't think I would make it big time and I didn't want to be a struggling actor/performer.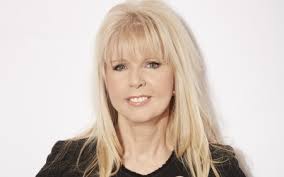 What was the change?   I was offered a job as a chorus dancer when I had just started Jongleurs and had to make a decision on the spot – I chose Jongleurs.   I needed money and was good at organising and wanted to be in charge of my own life. So, with £300 and a bicycle as collateral I ventured into the world of business.
How sexist is comedy in Britain?
Comedy used to be very sexist but I made it a rule that unless both women and men were not sexist then I couldn't impose  sexism as a rule. I did enforce a 'non-homophobic' and 'non-racist policy'.  Women were becoming sexist too, but there are less of them on the circuit for a variety of reasons.
The type of culture in comedy is very masculine, it is very competitive. Women are competitive, but in the dressing room the attitudes can be fuelled by testosterone which make the whole pre-performance process quite aggressive.  The performance space is combative and you have to engage the audience every time.
The circuit is also quite isolating as you travel from one venue to another on your own. And generally the whole comedy scene is much more generous to men than women. Audiences very rarely speak with a woman after the show – which they do with men all the time – and comedy groupies are abundant for men. Also the type of women that are chosen to go on TV are usually of a type, they are funny but they have a quirky look already.
Can a woman be beautiful and funny? I have heard many intelligent men say no, but I totally disagree. But the road to comedy fame is decidedly harder.
Where does this output sit within contemporary culture? 
The number of women on the circuit is increasing slowly, but they have to adapt their material to their audience and many women go to watch comedy because their boyfriends want to go.  Women in comedy is growing, and women have to become different on stage. Their persona is their own and that may not sit well with them or the audience. The price for 'audience comedy trolls' who aggressively attack women is sometimes too high a price to pay to become a comedian.
Does this sit well with you?
Yes as I have found most comedians fine with me and also the market has to change organically.  I will always favour a great female stand-up: Mandy Knight, Gina Yashere, Janey Godley,  but if they weren't funny they wouldn't succeed.  My criteria is if someone is funny then they can go on.
How do you affect society?
Humour has a social currency. It is a part of social growth and  humour is a means of communication which means contact can be made quickly and effectively.  We are in a time where there are so many changes and constancy is diminishing. The more everyone laughs the closer the group and individuals become. Laughing together as a group of friends is the cheapest form of entertainment.
Do events in society affect you? 
All the time.  Comedians' material changes according to social changes.  Also market forces change and so the nature of our shows have to change. People are becoming more localised than ever, we change the type of comedian for each area if needed.
To what extent are you social?
I love being with good friends. I have a number of long standing friends.  I am lucky I have such a diverse group of friends and some become closer more quickly depending on their nature and interests.
What single event changed things for you?
The most decisive event was when Jongleurs clubs were bought by Regent Inns in 2000, valued at £30m.  We were able to expand the brand with a public company which meant there were more focussed people on board and the money to develop was also in place.
How has being in business changed your own definition of what a woman should be?
I really like this question.  It's provocative and stimulating.  I have often thought about this question because of the nature of the response I have from others.  Many people think I am not the owner of Jongleurs because of the way I look. Or I should have a corporate approach and look to others and their world.  It is an area of thought of who I am and who I appear to be to others which  oscillates within, constantly.
The fact is that I am quite creative and sociable, the two areas can get mixed up and the boundaries get blurred! I don't think in a linear fashion and this is actually detrimental to me in the world of business.  I have been told to  be less creative (i.e. have less ideas in business meetings, especially with financiers). I am sometimes too much in business when I speak to men, which is disarming for them, and a girlfriend recently said I should speak less about business and be a little less forward about that side of my life.
She may be right, because men and some women have particular ideas about what a woman should be in life and in business.
Why is creativity important?
Creativity is the food of my life and if I cannot be involved in the creative I would feel dead.  I am not prepared to do that.  To make something from nothing is wonderful and that is the definition of creativity.  I am not saying everything creative is good or worthy of funding, or that people must buy it, but the process for me is essential.
Do you think it's important for children to do creative arts and craft?
I am a trained teacher of English and Drama and so I absolutely think creativity is vital for children. It enables them to make different decisions and choices.  It is a reflection of their inner world which we spend our lives trying to understand.  The expression of their creativity is where it becomes interesting, especially if they cannot make money out of it. In the end it's heartbreaking, as reality has not been introduced into the process.
Do you recall doing creative things as a child and if what difference did it make to you?
I painted cooked, sewed, wrote, acted and a number of other things both at home and school. It was part of my daily life.  My parents had no money so we made clothes, decorated the house, cooked on a regular basis  and did a lot of things to make our home better.  This taught me adaptability, persistence, improvisation and the one important motto which was that if I wanted something 'I could MAKE it happen'.

Luc Floreani international singer songwriter was born in Alice Springs, Central Australia.
Luc has performed all over the world in venues from Royal Festival Hall to Glastonbury Festival and on the famous West End.
He has worked with such luminaries as Amy Winehouse, Corrine Bailey Rae, numerous X Factor contestants, Jack Bruce, Marcella Detroit, Tony Hatch, Barry Mason, Kasabian, Darren Hayes, and Starsailor to name a few
He wrote and sung the theme tune for
-Channel 7 television current affairs program "Today Tonight" in Australia,
-The Prince's Trust campaign song,
-Euro Gay Pride theme song 2011
-Chrysalis Foundation 
-The title track to the film "Darkness" and Hedda Gabler. In 2007 Luc reached no. 17 in the charts with his single "Taboo" featuring Angie Brown.
Luc has written most genres of music from Metal through to Jazz, Pop, Country and Classical
He has also published a book "Written on Paper"
He has just finished recording his second album.
Luc is the current host for OK Magazine Music Sessions online. "Live with Luc Floreani"