[dropcap style="font-size:100px; color:#992211;"]I[/dropcap]
t's a rare thing in the world today for something truly unique to be created.
The best we can usually hope for is something to be done in a way that defines itself clearly from all around it. Be it a person, a film, writing, music. It's not that there isn't greatness out there; it's simply that most everything has been done, and all is generally defined by that. But not everything….
When I first arrived at the Hammersmith Apollo to see John Grant, I was expecting to see a seated venue, and at 3600 seats, that's a big gig. What I was greeted with however was a standing venue, and at 5000 souls, that is huge!
I appreciate those who go to stadium concerts, festivals etc will argue this point, but this is a big gig for an intimate song to be performed at. Let alone an intimate album's worth, by an intimate performer.
John Grant is in a word, unique. His style of music has been done before, but never really by a man, and certainly not like this. His creations are that of his life and experience, having music and lyrics put to them, and often almost like a conversation being spoken. What makes that work is partly in the strength of his music, but much more in the sheer cleverness of his lyrics. He leads you through his life and pain, using words as a film would use images, allowing you to share that story as if living it yourself.
He does this in person just as well as on recordings, maybe even more so. His voice is big, deep and full of passion. His band's musicianship allows him to create the sounds, textures and guides required to lead the audience into his world. Nothing is over or under played. Nothing is missed…. Even the silences seem to be musical in their nature.
This in essence is a John Grant song, a guide through a life of another. It's a rare thing to share that in music, rarer still when it can be done live.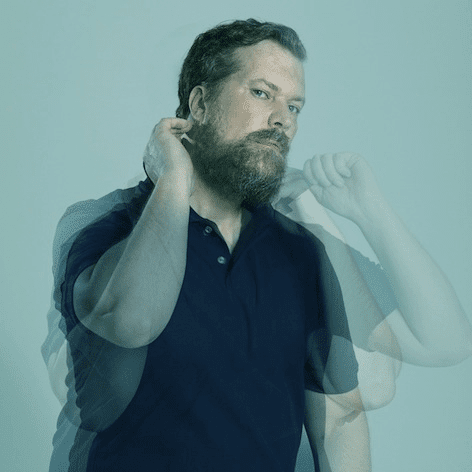 There are no real effects, bar some light show on the heavier songs. There is conversation with the audience, but no stepping away from the music. There is no dancing. He does however have three backing singers (a dream he's had for a long time, a fact shared with us mid-gig). They do their part well. Still, nothing takes away from John Grant, his voice and his words being the centre of it all.
This is by music standards a great gig. But it's just too big! Intimacy requires closeness, and that is impossible here. I understand the prestige of a big venue, especially for a musician/singer/songwriter, but the music has to be respected to be fully appreciated and received as it should be. This would have been possible playing to 1000 people and making that happen over 5 nights, or at a push 1500 each night.
With 5000 people, that just can't happen. For me, when the size of a venue lets down the music, it's a travesty. If I was one of 500-800 people listening to a John Grant gig, I would be enthralled. At 5000 I was just in a crowd.
John Grant played Hammersmith Apollo on November 12th 2015