[dropcap style="font-size:100px; color:#992211;"]Y[/dropcap]our commute is safer than you think, your prostate can be fixed, you're more likely to be killed by a bee than a terrorist, and the booze won't get you yet.
But if you're male and under 45, suicide is your most likely cause of death.
Don't be a statistic.
---
Leading British artist Stuart Semple (known for flooding the London Skyline with thousands of soap smileys outside Tate Modern, or for secretly adding his own work into the Saatchi Gallery) has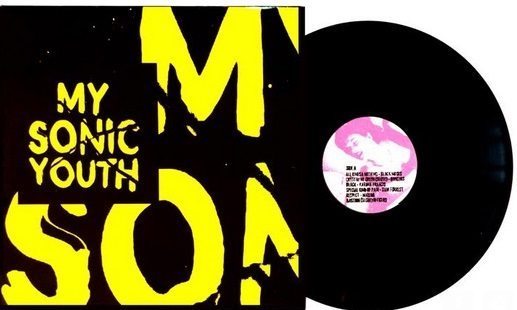 enlisted the unlikely talents of musicians including Maxim (The Prodigy), Ian Pickering (Sneaker Pimps), Charlotte Church, Officers, Doug Tielli, Karima Francis, Ed Laurie, Black Moses (Jim Jones Revue), Sam Forrest (nine black alps) & Paul Fryer to create a super limited edition vinyl LP My Sonic Youth to raise funds for CALM (the campaign against living miserably).
Semple says "It's unbelievable to me that suicide is the most likely cause of death for young men under 45 in this country. That simply has to change and CALM are at the forefront of doing that, so this record has a really important reason to be here. I can't quite believe how generous the musicians have been and I so proud of what is a really strong album".
Priced at £150 each and limited to just 250 copies, the collectable package contains an exclusive digital download, 12" vinyl LP and a 7" bonus disk alongside a signed and numbered print by Semple.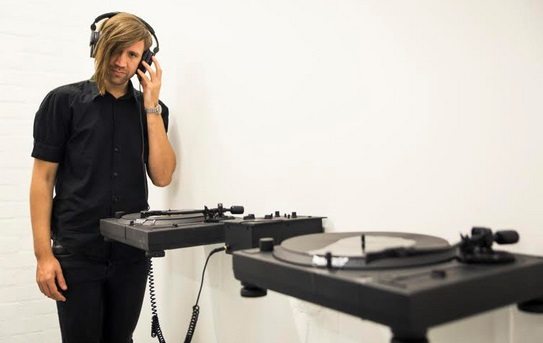 Stuart Semple listens to 'My Sonic Youth' via his sculpture at Fabien Castanier Gallery in Los Angeles
The record can be heard in it's entirety at the artist's current exhibition at Fabien Castanier Gallery in Los Angeles until 10th January.
However if you can't make it that far you can grab a sneaky listen and pre-order your copy at his website:
For more info on CALM please visit:
The aim of art is to represent not the outward appearance of things, but their inward significance. – Aristotle