Renowned American light artist James Turrell whose installations pioneered the Light and Space movement where viewers are enclosed within bold structures brought to life by the play of light and contrast has surprised us again.
Working with renowned French luxury crystal and perfume house Lalique, Turrell has taken his love of geometric spaces like Asian stupas and Egyptian pyramids and created a limited release of exquisite perfume bottles and a series of crystal light panels. Combining the aesthetic mastery of Turrell and artisanal excellence of Lalique the results are powerful, and often mystical.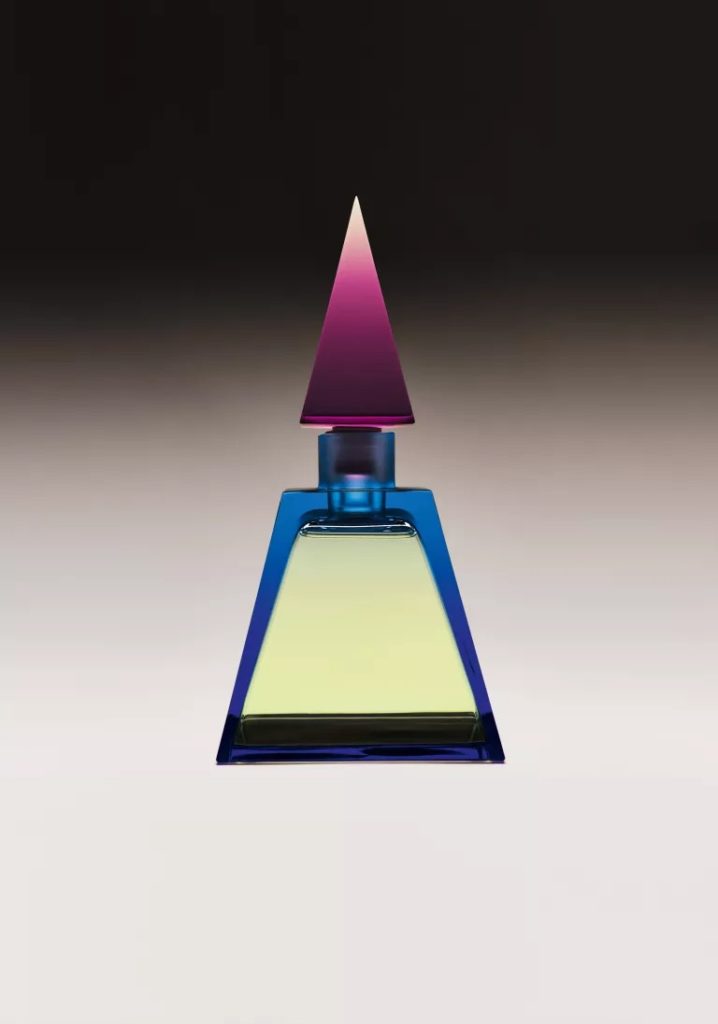 Taking inspiration from Zane Grey's Riders of the Purple Sage Turrell worked with Lalique's team to create two scents steeped in wilderness Americana, as explains in his 'Crystal Light' interview:
"I created these two fragrances, Range Rider and Purple Sage, to capture the scents of my country. A concentration of skies, horizons and light. Range Rider captures and releases the substantial fragrances of my land: those of animal, sage-scratched leather chaps, pepper, amber and citrus. An olfactory architecture that speaks of the sun-drenched Western ranching. Purple Sage, named after this delicate, queen of plants that blooms exclusively in Arizona, offers a different interpretation of my relationship with the great American West, undulating between delicacy and strength. This is the first time I have designed perfumes and made crystal pieces. Creating a perfume is a bit like creating a world you have known."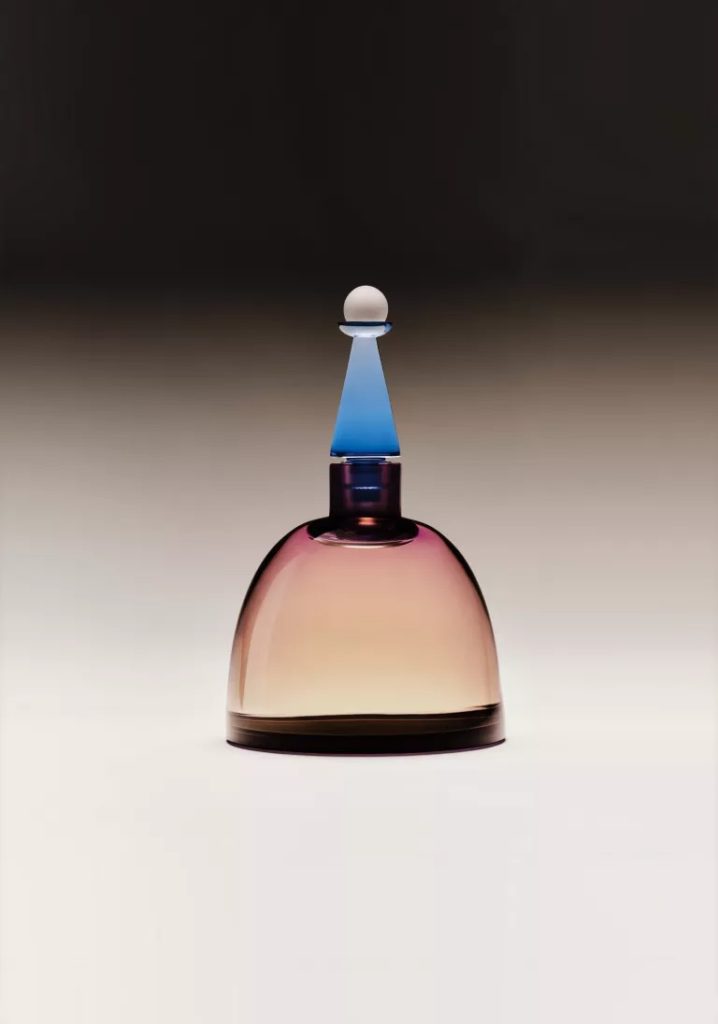 It's testament to Turrell's mastery of form that the perfume bottles in themselves, small scale examples of his work, manage to convey the grandeur of his work to date. Light plays around them and crystal as a material has a luminesce vibrant quality that shifts and swirls with the viewer, qualities that the artist uses by layer different colours within the structure the effect is that the light and colour of the bottle is pure in places and then mixes in others. Conjuring the palette of the American wilderness, the ochres of the desert, the blue of the sky, and the changing nature of sunlight all add a lyrical depth to the works.
The Crystal Light Panels are a very different sort of work. Where the perfume bottles have a sort of religious architecture the panels operate on a more meditative level. The overlapping circular panels bleed colour from the centre with each piece cycling through a spectrum of tones every 40 minutes. When first shown at Paris+ Art Basel on October 20th (2022) amid the hubbub of press and visitors the pieces radiated a deep sense of calm, the changes in light being imperceptible at first glance, and then only with attention do they reveal themselves, to the exclusion of all else.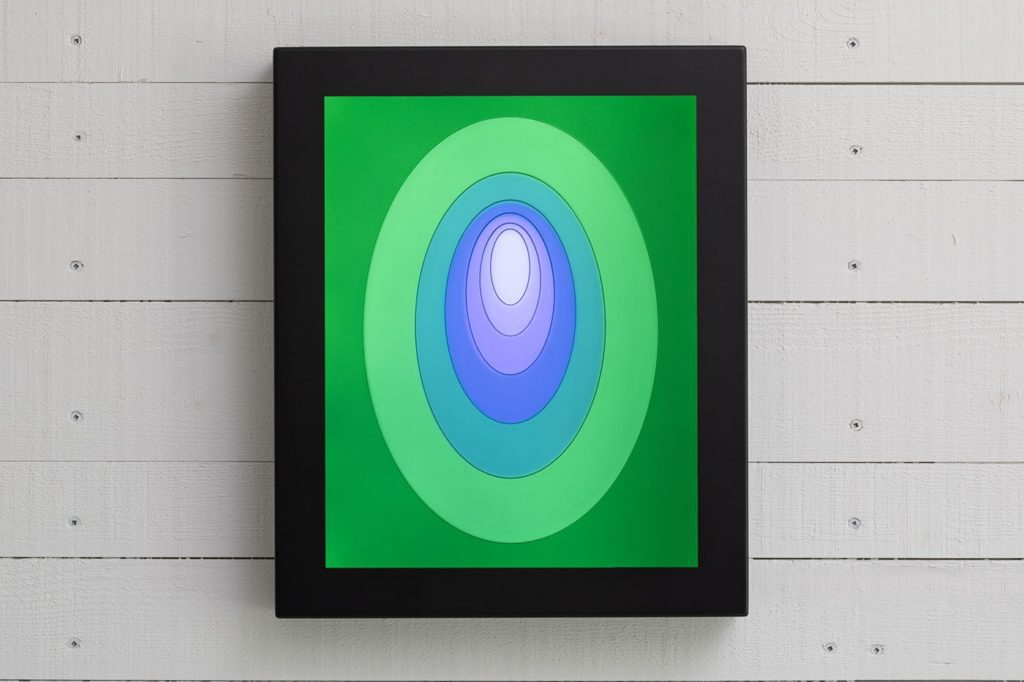 "In this light panel, specially created for Lalique, the color sequences trigger vibrations. As in my other works, this ripple effect is intended to draw the viewer into an intimacy that is both open and closed, offering a paradigm of life. First of all, light is a substance. It is important to know this because we have no physical perception of it, except on our skin in the form of vitamin D. However, it also has a spiritual dimension, which can be found not only in the Bible but also in Buddhism, Hinduism, and Islam. We also speak of light in the near-death experience, the light at the end of the tunnel, a vision bathed in celestial light."
It's rare that artistic commercial collaborations achieve much, there are always compromises that mean that something gets lost in translation. A vision tempered by process, a creative real experience framed by a logo, but in this case it's hard to find fault. The collaborative process to create these works took years and the effort shows. Nothing is out of place and there's a sense of perfection that borders on the sacred. In some respects the perfume bottles resound more triumphantly than the Crystal Light Panels, their alien beauty and sublime treatment of light through form stays with the viewer. Like a whispered language or spectral truth they carry themselves with a mystery that catches the romantic lyrical elements of Turrell's art with adroit precision.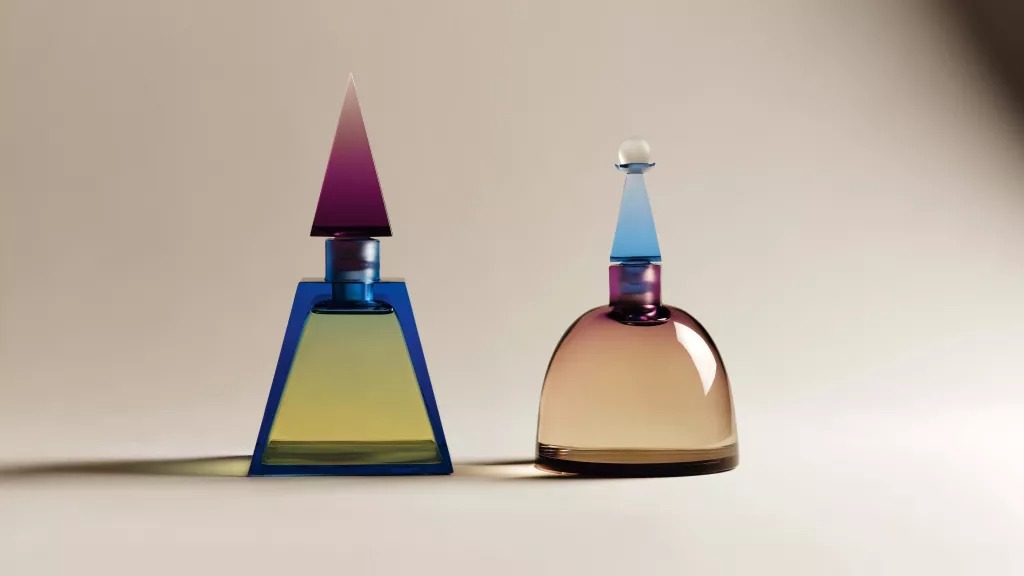 Trebuchet's travel to ArtBasel:Paris was supported by Lalique / Byrne Communications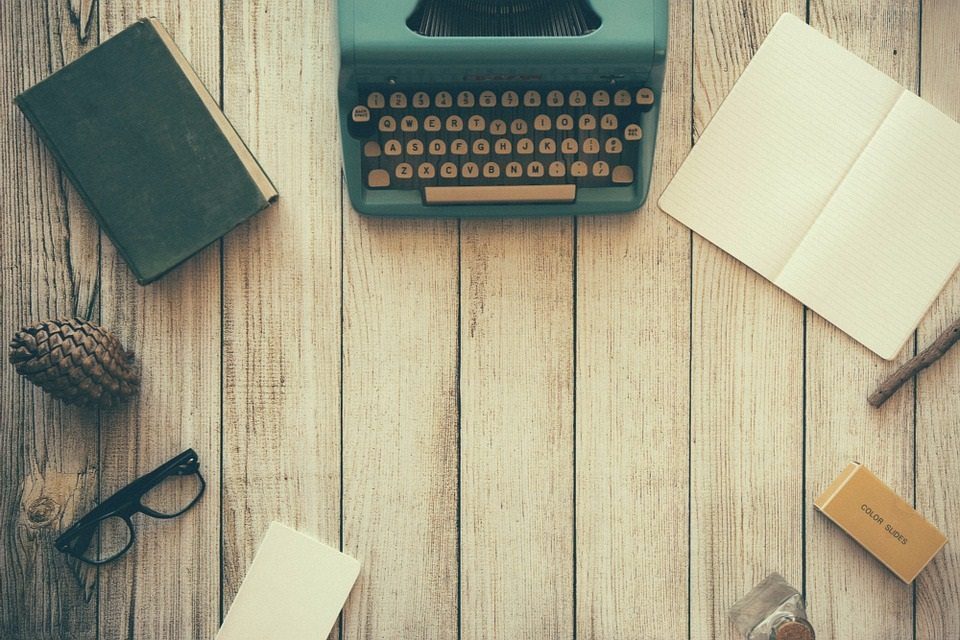 The aim of art is to represent not the outward appearance of things, but their inward significance. – Aristotle