The Perfumus affair is a bold bridge between two unrelated creative worlds, visual art and the boutique perfumes. Trebuchet visited this strange event to investigate how such a creative partnership might work and what it offers the decadent explorer. 
Arch-bohemian hangout Blacks has a reputation as the wilder sibling to the commercial verve and screen-media glitz of Soho House and Groucho. And walking through the famous black door you're struck by Blacks' refined elegance and the abundance of actual art. Original art, rather than the tacky street art prints or urban photography so endemic in conformist London. The ambience of cocktail glamour soaked into us but present beneath and pulling were the fine traces of perfume guiding us onwards to the hubbub of glass, laughter, and the whisper of misting liquid. Thus compelled, we ascended.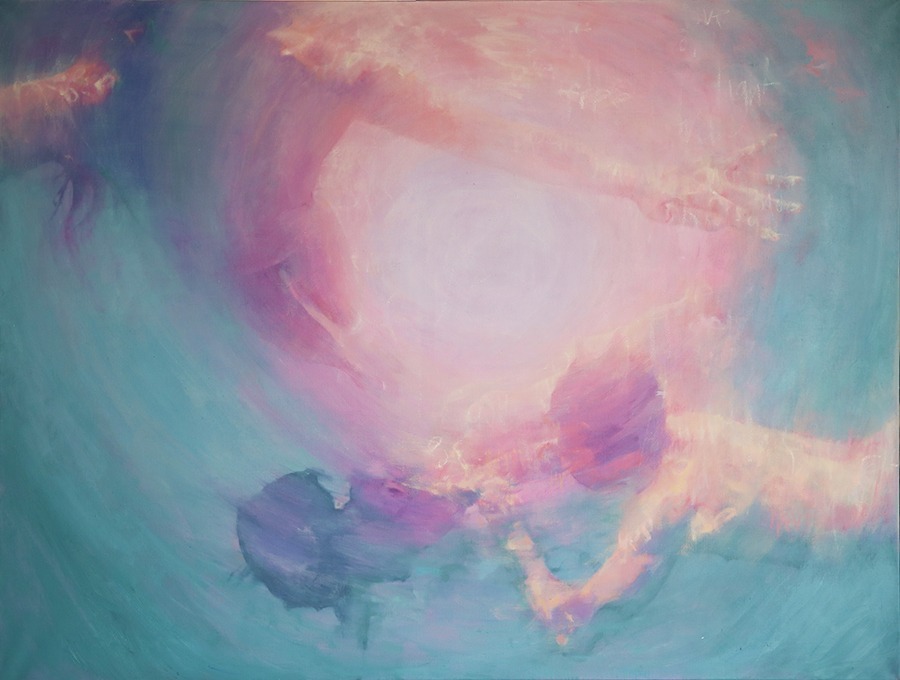 The idea behind the Perfumus Affair was to bring artists and perfumers together in an experimental and collaborative way that created a synaesthetic melding of the optical and the olfactory. One accentuating the other. In this case, fashion focused Runway gallery introduced its artists to the perfumers working with Aspects Beauty to inspire unique artworks that reflected the smell, personality and process of each fragrance.
Perfumes are combination of different natural and synthetic aromatic sources curated to create major and minor fragrant elements within a single experience. Like wine tasting it's possible to have simple or complex elements sitting beside each other with longer or shorter taste durations. At first, a perfume might smell strongly of citrus but then you might start smelling something else, something sweeter, or woody, or musky. The possibilities are endless. Despite this, most of the industry operates within a narrow band of familiar brands and stock types. Why don't people explore further? Happily, disruption exists via several committed perfumers who explore whether perfumes can be new and offer a more personalised contemporary experience.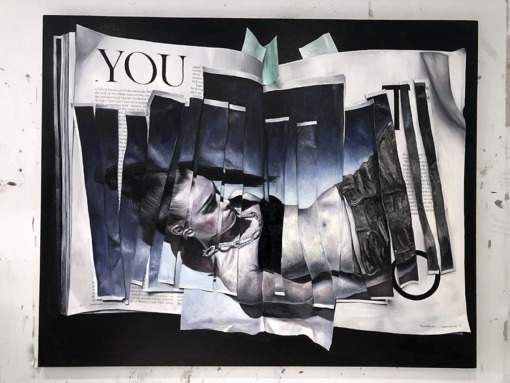 Walking around the event the perfumers talked us through their samples, explaining and educating us on the diverse approaches used to produce remarkably different products. One thing we noticed was how striking that the 'creation' stories were. Each perfume was explained emphasising its tangible qualities in ways that we could recognise elements in quantifiable terms. It was as though, working in an industry where airy-fairy wafty verbiage is the norm these creators wanted to base their perfumes in the real world. For example, while all perfumers were very erudite, there was a delightfully workman-like manner to their patter.
'We did this, this happened, so we added more of this and voila.I don't like it much for me, but for customers who like x this would be perfect, no?'
Perhaps there was an element where they knew they weren't talking to a Selfridges buyer but one sensed that their passion came from a physical and creative place much like those of the artists they were paired with. One wonders what the conversations between these artists must have been like? Did they explain the effects and stages within each other's processes? Do you explain inspiration or outcome? From the results, one imagines that it would have been quite unique. For example, there were perfumes inspired by pieces of music, explorations of the concept of blue, perfumes that come in separate bottles which you mix to match your mood, and more.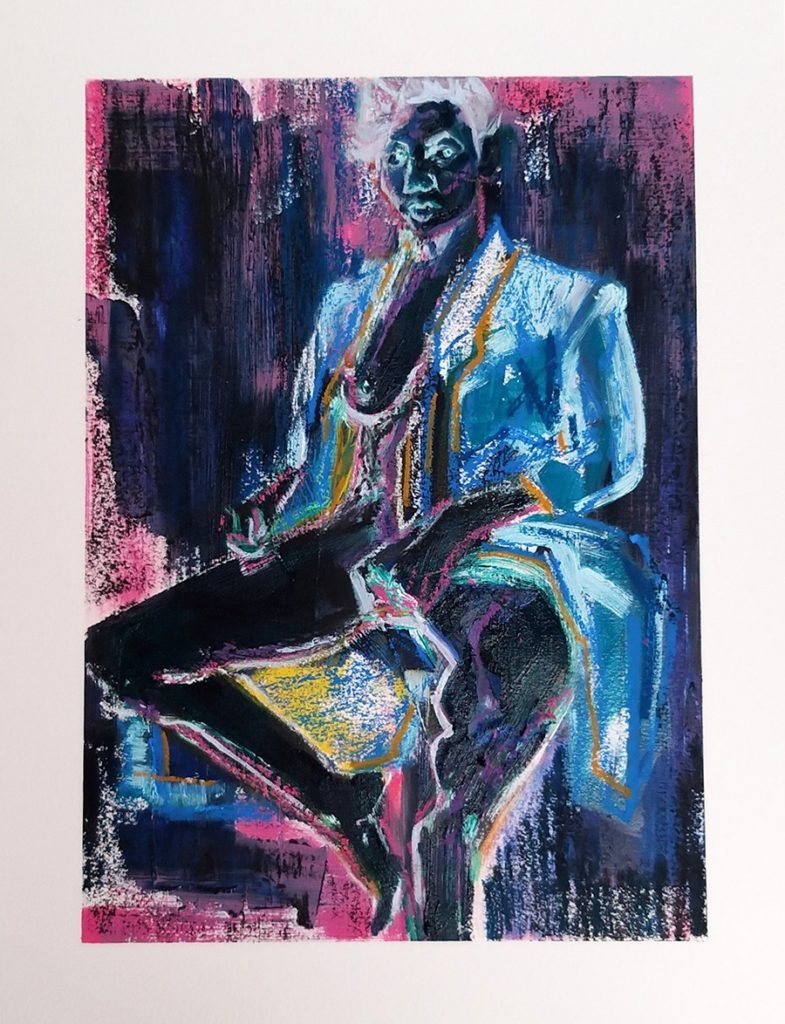 Reviewing the pairings, multilayered visual works with multi-fragrant scents, the viewer gets a different signal each time. Sometimes you could sense a direct connection and at other times it seemed more ambient, more tangential, more symbolic. But with fragrances, like abstract paintings, they are often best understood as a launch pad for thoughts and feelings in the recipient. Especially, when the intellectual aspect of the art is less emphasised than the aesthetic feeling championed by a fashion focused gallery (See Runway Gallery and Beautalism).
"Perfume is not the same heart as painting, or gastronomy, or something like that. Perfume has its own form of exploration. It depends on the creator. For instance, I need to tell a story with my perfume. Don't misunderstand me. It's my story in that it's where I find the inspiration to create a perfume, but it's not that I want the perfume to tell a (specific) story.
If people like my story, fine, then they have accepted my story but perhaps it's better that they own the story. In all artists' personalities there is a need. I don't consider myself as an artist, but perhaps we all need a story to create something. I hope the perfume gives people that opportunity"
Says Gerald Ghislain of Histoires de Parfumes whose Ceci n'est pas un flacon bleu (this is not a blue bottle) references the painter Rene Magritte's (1898-1967) surreal use of perception, assumption and language in works like The Treachery of Images (1929) which features a picture of a pipe with the words 'Ceci n'est pas une pipe'.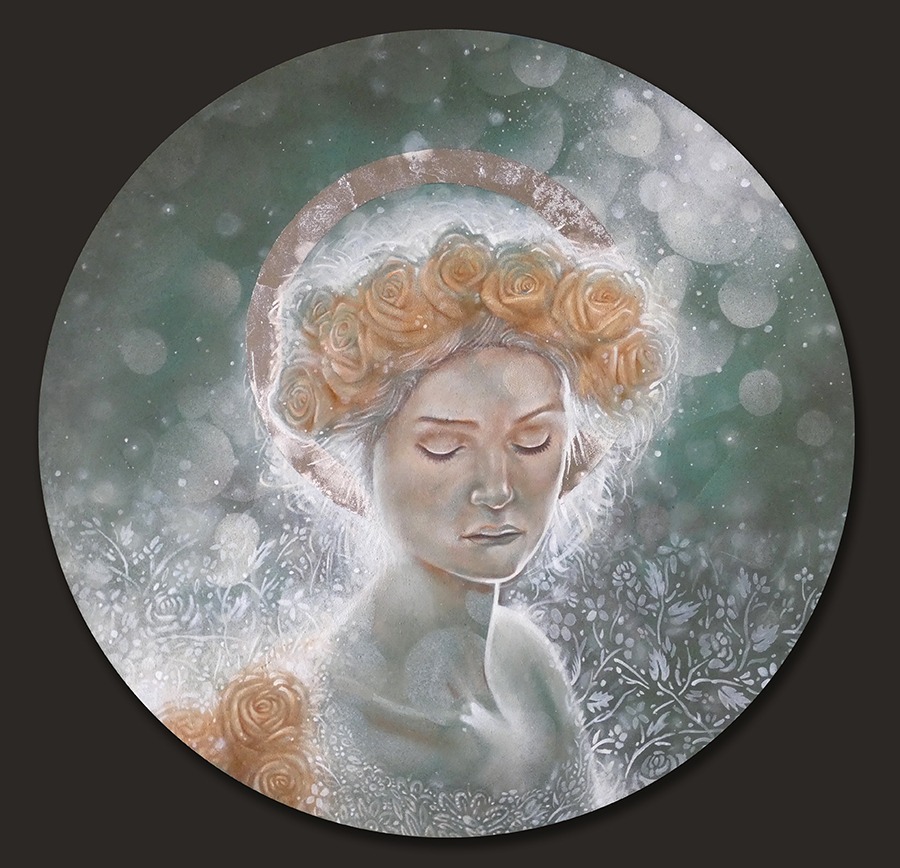 "Magritte when he painted 'this is not a pipe' inspired me because what you see is not really what it is. With our perfume, what your smell is not really what we have inside the bottle. For example, one of my perfumes might smell like vanilla, but it's not. We have done something absurd, perhaps surreal, which is interesting"
Paired with SYRETT's nail varnish painting (See Trebuchet issue 10) the scent of Histoires de Parfum accentuated the subjective aspects of his abstract paintings and the familiar yet mysterious twist on the fragrances is intriguing. Whether the average person, post-COVID sense diminished or not, will take the time to investigate the play perhaps doesn't matter. At least not to Ghislain for whom with a characteristic gallic nonchalance states 'In the end, they either like or they don't. It becomes their story or it doesn't.' 
Of course, this cultured blase attitude is part of the milieu of perfumes. The casual emphasis on no emphasis, the being au naturel, and knowing when this much perfume is simply too much. Head spinning from secondary sample spray we recognised that this is a particular danger with signature scents, and those with 'complexity'. The trick is to be noticed without showing that you have tried. The perfumes that embodied that sort of restrained elegance were the Verspero and Ambra ranges whose exotic luxury vibes conjure some of the big names from the past but have updated them, removing the saccharine tones and giving them unique power, which with discretion could be great. 
Which brought us to Jovoy, a 1920s brand resurrected in 2006 by François Hénin. Who, after spending several years in Asia sourcing and procuring raw materials, flavours and fragrances to others, used that experience (re)launch the renowned brand. Hénin's contacts and refined tastes give his perfumes a sort of purity in their materials that gives Jovoy's perfumes more mnemonic impact. It could be that they're not watered down and so are not just more memorable but more favourably memory forming. A distinction less about remembering the smell but remembering the person, situation, and favourable first impression.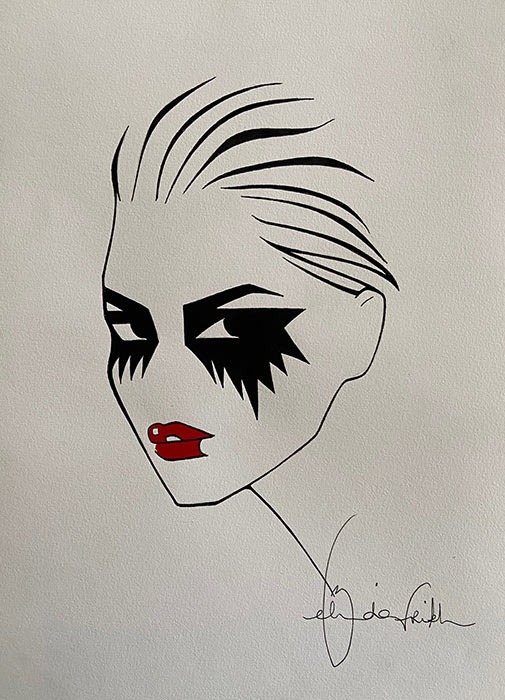 "The original criteria for the niche market have changed a lot. The less-is-more, Serge Lutens-style segment has aged rather badly, as it's seen so many copycats. The bar is set higher and higher: you can't get away with a badly stuck on label, a cap on wrong, or dull glass. To win over the Russian-Eastern client base in particular, you have to stand out with spectacular packaging and shimmering colors… European customers are increasingly concerned about the environment, and the carbon footprint will be taken further into account in briefs. On the Western market, the future will therefore be about simpler packaging and reusable bottles. And on the olfactory front, I'm still looking for the new chypre, the one that will be as disruptive as François Coty's 1917 Cyprus . I hope that this creative challenge will be met." – Francois Henin (2020)
The personalisation of scent is exemplified by newcomers Holly Hutchinson (who also founded Memoize) and Annabella Fasano-Leslie of ILK perfumes whose methodological perfume Contradictions brings together two discrete fragrances, which layered together on the wearer create something unique and changeable. These two bases can be reapplied in different quantities towards one characteristic or the other (adding a third may be interesting but less is often more with fragrances) as the day lengthens and work turns to play.
'Inspired by human nature' the fragrances come in the following (suggested) two-bottle pairs; realist/fantasist, infatuated/nonchalant, devious/sincere, and libertine/virtuous allowing wearers to play the idea of perfume having a directly communicative or symbolic function e.g. I'd like to project seriousness with a hint of mystery so I might use mostly 'realist' with a touch of 'fantasist'. 
Having studied psychology at university Fasano-Leslie feels that the contradictions in how we see ourselves are something to be played with. A complexity that through the play of personalisation gives us the sense of control inherent in fashion choices. That fragrance is part of people's lives with a depth of choice is really the message of the event. We can display ourselves, mostly to ourselves, with subtle choices and which inspire us to view the world in which we move as settings for the characters we create for ourselves.
"Studying psychology and I was very interested in the idea of identity, behaviour and self-expression, perfume for me is a really important facet of all those things and there is an opportunity to find an expression of yourself in these different characteristics of perfume which I hope are all kind of relatable.
The big thing for me was bringing people in and allowing people to tell their story, personalising in a really easy, doable way that wasn't overwhelming. But for that reason, if it's as simple as pairing the different fragrances then they have to be really different. I wanted the fragrances to be quite rich, even bold in places, because I know that it's not going to be for everyone. And yet there has to be something that inspires people to want to smell it, to want to get creative. I was hoping that by understanding an emotion or a character that would give the wearer an inclination to explore. I realised that there's so much opportunity for perfumes not just to affect how you feel then but to change. So, that's where the idea came from."
Against the topic of archetypal psychology Sally Whelan's already complex work is boosted and becomes a deep immersive sensual experience but not a direct one. It's not that you feel the artworks are emanating the fragrance for instance. The connection is an ambient and dreamlike process as you try and work out how the two experiences connect. While the connections between scent and memory may need more scientific research, most of us have had experiences of smell triggering strong emotions and triggering transportive memories. What scientists have shown is that there is more brain activity associated with smell than visual inputs so there is clearly something going on. Whether to enhance the experience of a painting, clothe ourselves in slight traces of mystery and confidence, or to spend time considering the largely ignore sense of smell events like Perfumus Affair offer us a chance to step beyond the norm and consider something new.
Following its launch at Blacks Club in Soho, The Perfumus Affair has transferred to the exclusive Jovoy Perfumery in Mayfair, for the month of November. Jovoy is situated at 21 Conduit Street, London W1S 2XP and the store is open 11am – 6pm daily.

References and links:
https://www.scientificamerican.com/article/why-do-smells-trigger-memories1/
The aim of art is to represent not the outward appearance of things, but their inward significance. – Aristotle