[dropcap style="font-size:100px;color:#992211;"]A[/dropcap] new art centre known as Superblue will open in Miami this December. But the commercial art venture will not sell paintings or sculptures. Instead, the enterprise will generate revenue through ticket sales and be dedicated to immersive, experiential works of art, created at the point where technology and contemporary art coincide.
"This is work from multiple backgrounds: architecture, theatre, engineering, design, fine art," says Mollie Dent Brocklehurst, Superblue's chief creative officer, who originally founded the project as PaceX with Pace Gallery president and chief executive Marc Glimcher in 2019 as a way to fuse the production of art and technology.
Superblue will debut in an abandoned industrial structure that is situated opposite the Rubell Museum in Miami's Allapattah district, with several artists' works to be shown simultaneously and over significant periods of around 18 months. But unlike the Rubell, which costs $12 to enter, tickets will cost up to $40. And it is just the first of several experiential art centres (EACs) that are planned as part of the newly formed company, reflecting an ongoing consumer trend toward experiences, especially among younger generations.
Named after the early 20th century Blue Rider art movement, the new enterprise is clearly rethinking what it means to be avant-garde. Artists include the feted British theatre designer Es Devlin, who has designed tours for Beyonce and myriad London theatre productions, and Nick Cave, whose sound-suited human horses danced through Grand Central Station in New York in 2013 as part of a piece called Heard. Also included on the list of upcoming installations is Franchise Freedom by the Dutch designers Studio Drift, whose choreographed swarm of drones got rave reviews when it was released into the sky during 2018's Art Basel Miami Beach and at Burning Man the following year, as are works by the light artists Leo Villareal and Pace veteran James Turrell.
"It's been hard to figure out how to support this kind of work, on behalf of artists, until now," says Dent-Brocklehurst, who gained some insight into its monetisation through the Japanese collective teamLab, creators of crowd-pleasing immersive productions. TeamLab partnered with a real estate company in Tokyo to create two permanent exhibitions where entrance costs 3200 yen and attracts 3.5 million visitors a year. In Miami, profit will be distributed among the artists on show. "TeamLab and Drift have already connected with a much bigger audience than even the best known artists," points out Dent-Brocklehurst. "The idea of the non-object is engrained in their philosophy."
Bearing in mind the theatrical nature of much of the work that Superblue will support, it's perhaps appropriate that its recently appointed chief executive is Christy MacLear, formerly of the Rauschenberg Foundation, where the archive covered a broad range of work including performance, and the chief operating officer, Marcy Davis, comes from Cirque du Soleil. When one considers the queues round the block for Yayaoi Kusama's Infinity Rooms and Random International's Rain Room wherever they are shown, Superblue are most likely on to a good thing.
Source: The Art Newspaper
Image: TeamLab, Universe of Water Particles on a Rock where People Gather. Courtesy of Pace.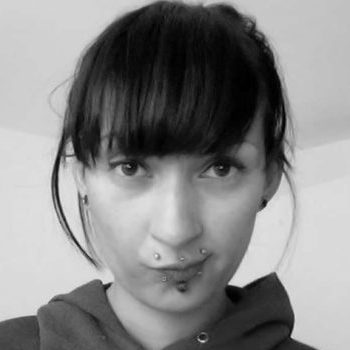 Naila Scargill is the publisher and editor of horror journal Exquisite Terror. Holding a broad editorial background, she has worked with an eclectic variety of content, ranging from film and the counterculture, to political news and finance.