[dropcap style="font-size:100px;color:#992211;"]T[/dropcap]
he Hong Kong Art Gallery Association today released a statement expressing its 'unanimous support' for the region as well as whatever decision Art Basel makes regarding holding its Hong Kong fair, scheduled for this March, in the face of worries over the city's ongoing democracy protests and police brutality and over the

2019 novel coronavirus

.
The letter follows several statements by overseas galleries calling for Art Basel in Hong Kong's cancellation this year. On 16 January, 24 galleries issued a letter citing civil uncertainty and concerns over appearing to support mainland Chinese control over and censorship of the city. Signatories included Lisson Gallery, which has a location in Shanghai, Lévy Gorvy with a Hong Kong space, and Sprüth Magers, 303 Gallery and Pilar Corrias, who last year participated in mainland fairs. Earlier this week, the London dealer Richard Nagy issued a letter to the Basel organisers demanding cancellation due to his fear of the coronavirus.
Art Central, which runs concurrent to ABHK, has not yet issued any statement regarding the coronavirus or its plans. "Art Central so far told us that they will review the situation and update us," says Jiyoung Park, the Hong Kong manager of Whitestone Gallery. If Art Central cancels, Park says, "we will do the exhibition as usual (but might have to change the exhibiting artist) and hopefully we can further discuss with Gallery Association galleries and organise some kind of art event during that time. [The] best will be to carry on and make something positive out of the situation."
"Provided a healthy and safe environment within the city, the HKAGA will do its utmost to make March's art week as eventful as possible, even if Art Basel in Hong Kong 2020 should be cancelled," says the HKAGA statement. "Over the past seven months of political upheaval, our galleries have worked hard to host openings, symposiums, talks and other events for artists, collectors and visitors. Despite constant changes in traffic flow, government mandates and collective fatigue, these programmes have been well received and attended. Culture and the arts hold a special place within the city and we know the arts will continue to thrive here, despite often myopic and narrow coverage or comments from abroad."
Source: The Art Newspaper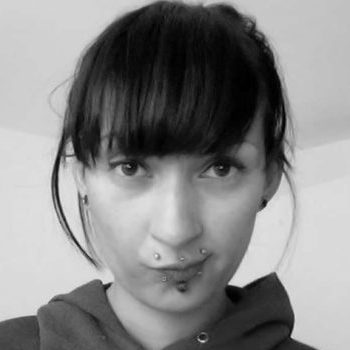 Naila Scargill is the publisher and editor of horror journal Exquisite Terror. Holding a broad editorial background, she has worked with an eclectic variety of content, ranging from film and the counterculture, to political news and finance.