[dropcap style="font-size:100px;color:#992211;"]N[/dropcap]

ow in its 32nd edition, the London Art Fair was founded in January 1989 as an initiative of the Business Design Centre in Islington, where the event has been held ever since.

Past highlights include sculptures by Sir Anthony Caro and Eduardo Paolozzi, selected works from the infamous Sensation exhibition that launched the careers of Damien Hirst and Tracey Emin at the Royal Academy, and paintings by Turner prizewinner Chris Ofili.

Last year the fair launched Platform, a new section focusing on a single theme or discipline. For this event, it presented Threading Forms curated by Candida Stevens, bringing to the fore a selection of galleries capturing the breadth of different artists working in textiles and the growing appreciation of the medium as a beautiful and collectible art form.

Now in its 16th year, Art Projects brought together 19 international projects, curated solo shows and group exhibitions, introduced by Pryle Behrman, art critic and member of the Art Projects Selection Committee. It presented works that reflect on the dominant social, political and personal issues affecting artists around the world. Hosted as part of Art Projects, the Screening Room is an accompanying programme of collaborative video and new media initiatives. Playtime explores the increasing commodification in our society and how this encroaches on our leisure time.

Photo50 is London Art Fair's annual exhibition of contemporary photography, providing a critical forum for examining some of the most distinctive elements of current photographic practice. Guest-curated every year, it highlights a timely theme in current photography and adds a space and context to the photography presented by galleries at the fair. The latest edition of Photo50, Occupy the Void, curated by writer, collector and gallerist Laura Noble, explores the vast pool of talented living female photographers aged over 50 and the cultural 'space' that they inhabit. Through the work of 10 contemporary female artists working in the UK and internationally, the exhibition interrogates the physical, psychological and ephemeral nature of space and our experience of existing within it, both during our lives and after death. The exhibition was split into three key themes: how women occupy space; the psychological and personal view of space; and the notion of time and the abstract in space. Viewers were taken on a personal, psychological and spiritual journey, and invited to reflect on their own lives and to challenge their perceived place within society.

Both established names and artists in the early stages of their careers were represented. They are all female and over the age of 50. Although 85% of people studying photography at university are women, only 15% of the industry is female. Thus Noble provides a platform for a diverse group of artists who are commonly underrepresented in the cultural dialogue, and offers them the opportunity to reclaim their space and the void. I was particularly enthralled by the work of Miranda Gavin, a visual artist, writer/editor, and educator using photography, text, film, and performance, sometimes under the guise of a persona: The Handbag Projectionist. These bodies of work engage with a variety of approaches that embrace experimentation to explore identity, gender relations and power dynamics, and the way meaning is constructed, conveyed and interpreted. Her set at the fair was situated in domestic contexts in which there is a focus on themes of love, abuse and betrayal.

The fair's programme of daily talks, tours, workshops and performances provided a timely review of the art market today, trends in photographic practice, tips on building your art collection, artists' presentations, and many other relevant topics. Meanwhile, the Thursday Late programme gave visitors the opportunity to visit the fair during after-work hours and enjoy the exhibiting galleries and curated spaces alongside an exciting programme of insightful panel discussions, tours and performances.

The fair's museum partner this year was the Southampton City Art Gallery, celebrating its 80th anniversary with the huge and varied exhibition Gallery 80: From Generous Beginnings to Lasting Legacies, highlighting its outstanding collection of modern British and contemporary art, which is considered to be amongst the finest in the UK outside of London, earning 'designated' status from Arts Council England in 1998. Revealing the depth and variety of Southampton's evolving collection of modern and contemporary painting and sculpture, the exhibition showcased a selection of around 25 works that are significant to the history of the Gallery, including pieces by Walter Sickert; L. S. Lowry; Stanley Spencer; Ben Nicholson; Helen Chadwick; Maggi Hambling; Christopher Le Brun; and Bob and Roberta Smith.

London Art Fair took place at the Business Design Centre from 21 – 26 January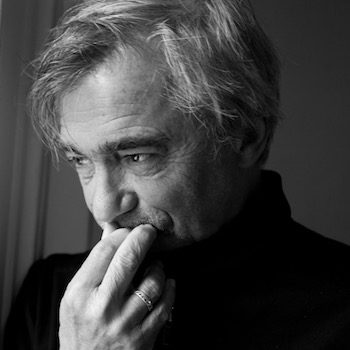 Julio Etchart is a documentary photographer, poet and artist.