[dropcap style="font-size:100px; color:#992211;"]O[/dropcap]riginally form the Netherlands, Karin Janssen is an artist and gallerist whose own work focuses partly on representations of femininity on western culture, and the clash between idealistic visions of the female, and the often more clumsy, more flawed reality of everyday life.
In addition to her own work as an artist, the Karin Janssen Project Space presents exhibitions by selected artists. The next of which 'Raw Skin Uncompromising visions of the visceral body', opens on April 12th. Works from the exhibition illustrate the interview below.
---
What first drew you to art?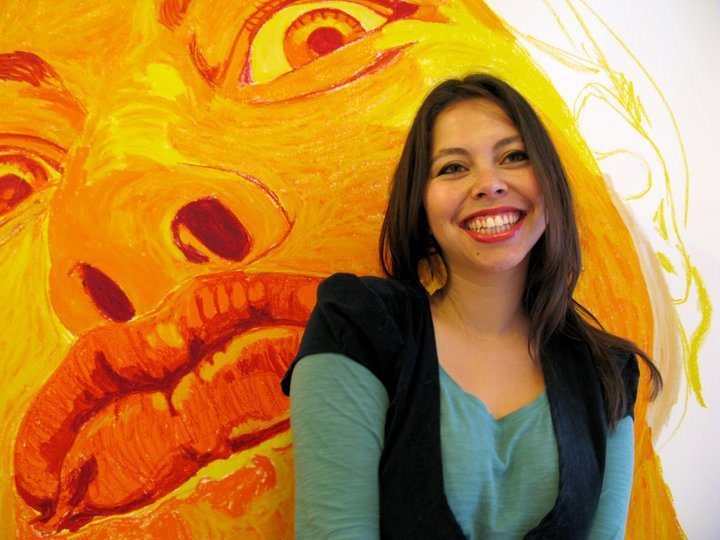 Like every child I loved to draw. I just never stopped.
How did your gallery start?
As a coincidence really. I am an artist and I was looking for a studio space, and then I found this wonderful empty refurbished shop on Well Street in Hackney. I fell in love with it straight away and it was just begging for me to start an art gallery in it. It was just a shame not to, really.
How did your involvement begin?
Having my own space gave me the perfect opportunity to contribute more to the London art world than as 'just' an artist: I became 'an artist plus'. I loved the freedom it gave me, the possibility to just do what I want, show work that I wanted to show and set up events that I felt like setting up, without having to worry about finding a space.
I also see having Karin Janssen Project Space as a way of enlarging my own understanding of the art world.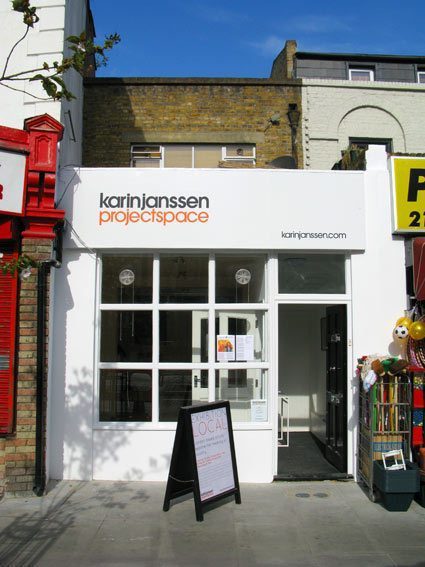 To not only experience the art world from the side of the artist, but also from the side of a gallerist, curator, writer, organizer, coach, or whatever role you have to take on when you're running a space. This has proven to be very valuable in my relationships with the people I work with as an artist.
What is the vision for this gallery?
I aim for Karin Janssen Project Space to be more than a gallery where work is exhibited. I want to have a meaningful exchange with artists and let them get inspired by being part of the gallery and by each other. I want the artists to take pride in what they do, so I involve them in the process of the shows and treat them collaboratively.
Every time I set up a show I learn a lot, so I hope I will get better and better and in that way develop the gallery's very own, distinct voice. I aim to show work that inspires me artistically and feeds back into my own artistic practice, so that my artistic practice and the gallery aren't competing, but improve one another.
Which artists typify the vision you have for your gallery?
The more I set up exhibitions, the closer they get to my personal vision. So the next show 'Raw Skin', which opens on the 12th of April, shows artists that are very close to my heart artistically speaking. 'Raw Skin' aims to look at the body as a vehicle for expression of an internal emotional world. All the artists in it, Antony Crossfield, Chiho Iwase, Edith Meijering and Eliza Bennett, represent where I want to go with the gallery.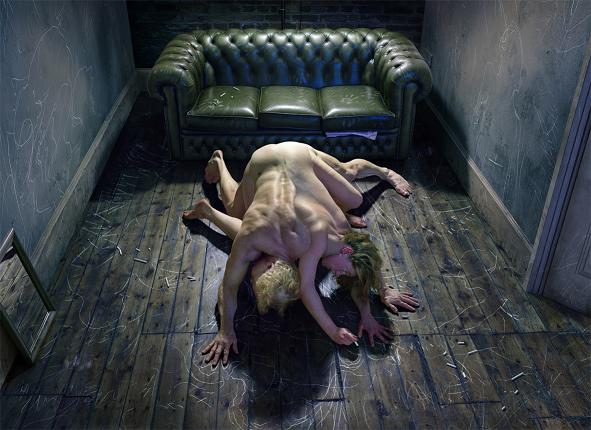 Antony Crossfield The Invention of Drawing
What do you dislike most about art?
Conceptual art without a good concept. I don't like it when artists resort to minimalistic conceptual art out of artistic poverty. There is sometimes a tendency to overwrite, overanalyse, overcomplicate and over-theorize art. This might be an English thing, I'm not sure about that. I am originally from the Netherlands, which as a nation has quite a direct no-nonsense approach to life. So my vision on this might be a result from a contrast in culture.
[quote]There is sometimes a tendency to overwrite, overanalyse, overcomplicate and over-theorize art. This might be an English thing, I'm not sure about that.[/quote]
But nonetheless, there seems to be a lot of bad art around that depends on a pretentious text to justify itself. Don't get me wrong: there is nothing wrong with good conceptual art, and there is a lot of that too, but it is the empty works that I dislike.
How would you define artistic controversy?

In the history of art there have always been movements and anti-movements, and I think controversy is just an attempt to an anti-movement. It is just that not all attempts catch on and make it into art history.
Do you think that controversy is a positive force in art or a conceptual red herring?
I think it is wrong when controversy becomes a goal on its own, to me that seems to defeat the purpose. Or worse, when it is used as a marketing tool.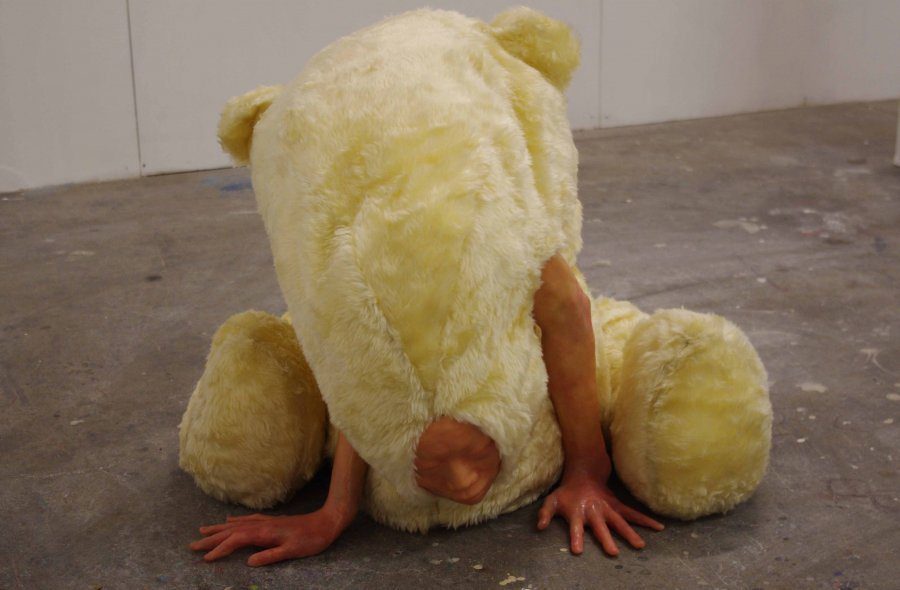 Chiho Iwase Teddy Bear

But having said that, I sense a growing need to get some pleasure back into looking at art, and a desire for craftsmanship. It is crazy to think that a word like craftsmanship has grown such negative connotations – why would having skills imply a lack of concept. I'd like to see more art around for which one doesn't need to read an entire essay to be able to understand it, but, to quote Francis Bacon, let the paint 'come across directly onto the nervous system'.
What's been your biggest challenge?
To be able to divide my time between having a gallery and having my career as an artist. It is very easy to forget about my own work when I'm setting up a show, or to forget about the gallery when I'm working on my art. So I am trying to maintain quite a rigid weekly structure, where I divide my time between the two, but it is still very hard. But I am determined to not let the gallery take over, and become a gallerist who once used to be an artist. I am first and foremost an artist, and I will always be.
What's been your biggest success?
The amazing artists I've worked with. To have been able to show the work of someone like Elisa Sighicelli, represented by Gagosian, after she was on the Venice Biennale, or to see that Susan Stockwell is having shows all over the world including showing work in the Tate Modern in April and that my space is somehow a small part in their story. I think it is very exciting to have such established artists show next to new and emerging artists, some straight out of university.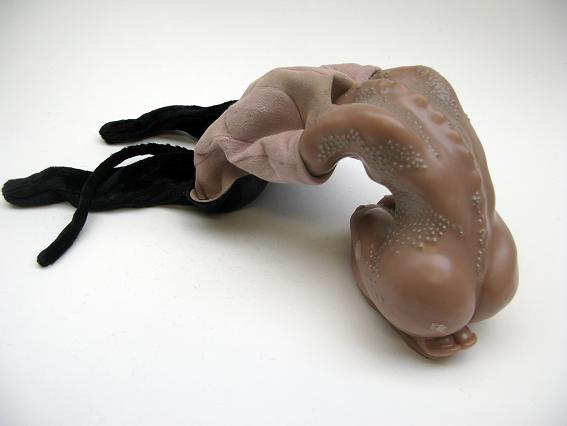 Eliza-Bennet What has she done?
Who are your five favourite artists and which pieces of theirs do you admire?
That is a difficult question, you have to leave out so many! But my heroes would be Marlene Dumas, Louise Bourgeois, Francis Bacon, all his work and the way he talks about it, Chris Ofili and the Dutch artist Charlotte Schleiffert.
Who do you think is the artist to watch at the moment and why?
Keep an eye out for Antony Crossfield. He has shown all over the world and is represented internationally, and I am very glad to have him in my show 'Raw Skin' in London. I think he might do a lot here. He is a very talented and dedicated artist, and I think he's going to go places.
Another very talented artist is me of course!
What does the future hold?
I hope a lot more fun and a lot more beautiful art. I hope having the gallery will improve my practice. I don't know, maybe there will be a Karin Janssen Project Space in London, Amsterdam, Berlin, New York and Rio de Janeiro? Not sure. We'll see! All I know is that I will keep on making lots of art, and keep on showing lots of good artists.
Karin Janssen Project Space
213 Well Street
London, E9 6QU
Photo 1 shows Karin Janssen in front of her own painting : 'Attitude Girlfriend'
[button link="http://www.karinjanssen.com/"] Karin Janssen Project Space[/button]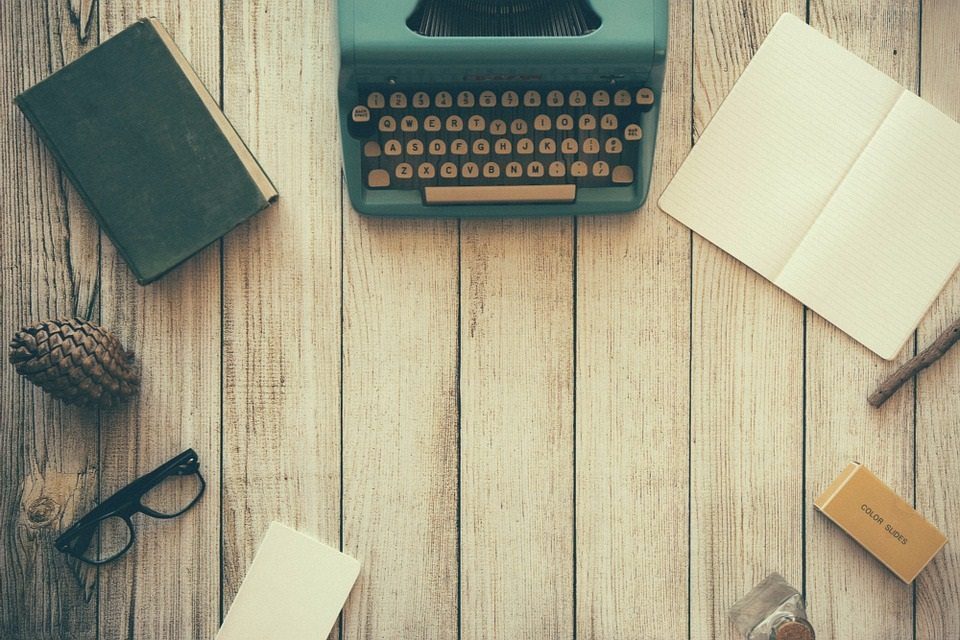 The aim of art is to represent not the outward appearance of things, but their inward significance. – Aristotle