[dropcap style="font-size:100px;color:#992211;"]F[/dropcap]

irmament is an ongoing artistic exploration of an alternative "side" of the sky.

Stemming from a collaboration with the 'Space Visualization' Department of the Adler Planetarium in Chicago. The collaboration the artist to shift the point of astronomical observation to a recently discovered "second Earth" (named Trappist-1e). A planet 40 light-years away from us, and to take a snapshot of the sky above it.

The Trappist vault is a sky with no orientation, where the stars we know are in completely different positions, and our own constellations can no longer serve their original purposes. To change perspective on the sky means to relate with it as an object and possibly observe it as public space. Re-defined and re-designed by a collective's own point of observation, their imagination, and several centuries of mystical sciences, religion, philosophy, speculations, and politics.

The show at the Dyson Gallery of the Royal College of Art, London, will present drawings, installations, and other materials that stem from a year-long period of research and practice, retracing the artist's residency at Viafarini (Milan). Also including his participation in Re: Over everything which exists under the sky, curated by alumni of the MA Curating Contemporary Art of the Royal College of Art at Gasworks, as part of their graduate project.

The project is grounded on a series of large-scale mark-makings, using 20th-century navigation and bathymetric charts from all over the world, graphite, and ink. With these media, Moronato created drawings that suggest mental pictures and hybrid geometries, in order to sense new narratives of navigation.

Later on, he started leading workshops for a cooperative development of Firmament, with active participation of the public. The artist questioned the way a community sees a blank sky, if they were to collectively re-imagine a cartography of the cosmos. What values would they abide to and desire to freeze onto the celestial vault, for their peers to follow? The project also evolved into a multi-artist platform project involving digital technology, artificial intelligence, narrative, and Teletext public video broadcasts.
About the artist
Niccolò Moronato's works often intervene in semi-public spaces, such as porter's lodges, phone booths, retired communication media, or algorithm errors.
'My works and installations often take place in semi-public or paradoxical spaces, such as porter's lodges, phonebooths, neglected communication media, and algorithm errors. They explore the limits and dynamics of social norms, the relation between the historical and the contemporary, and everything the community takes for granted, puts aside or forgets.
I live and work in Milan and Chicago.' Niccolo Moronato
Through drawing, installation, performance, photography, and text, they explore the limits and dynamics of social norms. Inviting audiences into contexts where everyday paradoxes emerge and latent poetics become visible and re-definable. He lives and works in Milan and Chicago.
Firmament by Niccolò Moronato,
Dyson Gallery, Royal College of Art
1 Hester Road, SW11 4AN (London)
September 4th-11th
Private view: Wednesday September 4th 5:30-9 PM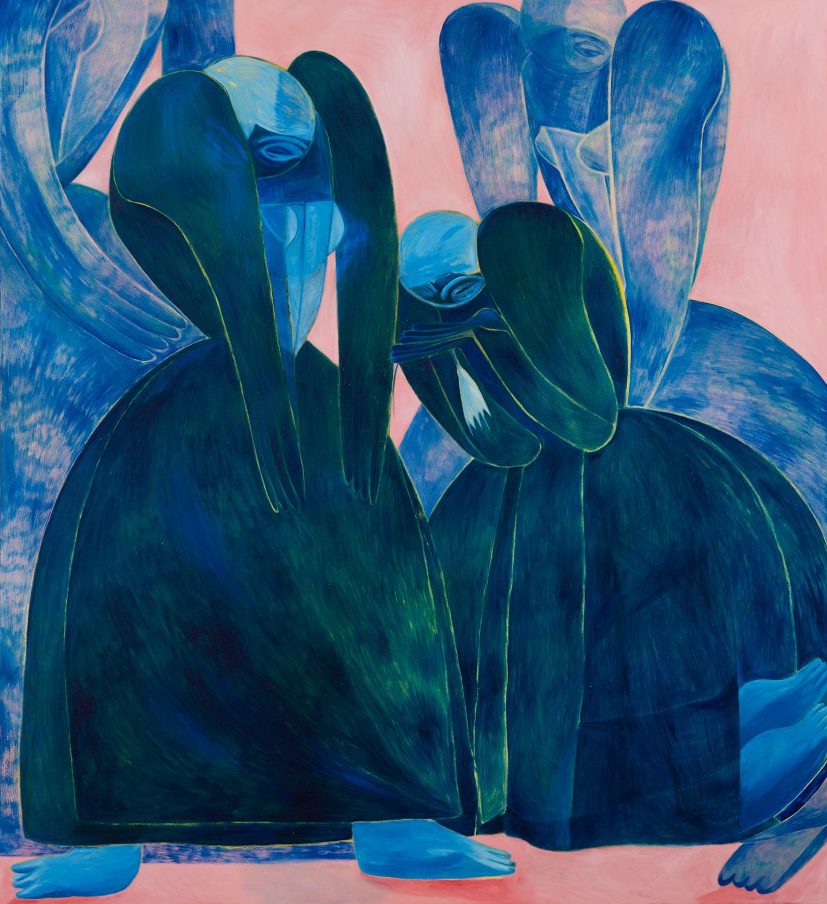 Some of the news that we find inspiring, diverting, wrong or so very right.