[dropcap style="font-size:100px;color:#992211;"]T[/dropcap]

he award-winning Art the Arms Fair

returned to London today,

to coincide with the DSEI arms fair, one of the biggest such events in the world. The event

uses art to address and expose the corrupt brutality of the global arms trade.

The first, widely acclaimed Art the Arms Fair took place in 2017, winning the Observer and Nesta New Radicals Award. It included an original Banksy, Civilian Drone Strike, which sold for £205,000. This year's event promises to be even bigger, with hundreds of artists including Yemeni graphic designer and cartoonist Ahmed Jahaf; photomontage artist Peter Kennard; feminist activists the Guerrilla Girls; satirical artist and illustrator Darren Cullen; and Hito Steyerl, one of the most prominent global figures in contemporary video art and the first female artist to top ​ArtReview's Power 100 list. Further artists will be announced in the weeks ahead. Work will be sold to support the work of Campaign Against Arms Trade (CAAT).

Alongside the exhibition, Art the Arms Fair will host a series of creative events using different types of art and performance to shine a light on the arms fair and its impacts. 

Rhianna Louise, one of the organisers of Art the Arms Fair, said: "At a time of global war and conflict, art is even more important. The work on display will explore the causes and impacts of war, as well as envisioning a different world. The 2017 event was a major success, and this one will be even bigger and better. The DSEI arms fair brings war and conflict to London. We will challenge it with something powerful, provocative and beautiful."

Art the Arms Fair runs from 3 – 13 September at the Maverick Projects, Peckham. Further information is available here.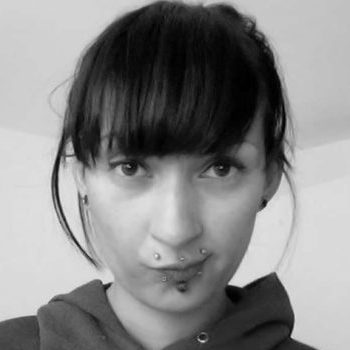 Naila Scargill is the publisher and editor of horror journal Exquisite Terror. Holding a broad editorial background, she has worked with an eclectic variety of content, ranging from film and the counterculture, to political news and finance.