[dropcap style="font-size:100px; color:#992211;"]T[/dropcap]his series of compilations provides an overview of all the latest twists and mutations of a scene which seems from a curious outsider's perspective to be trying frantically to branch out and get away from the most reductionist bass-heavy forms of the genre (which probably means that if dubstep follows the typical cycles of genre formation and disintegration a "back to basics" approach to the form is imminent).
For now though, this compilation shows it pulling in contradictory directions.
Trying to unite the disparate tendencies into a compilation is already ambitious, but trying to unite them into a continuous mix could seem like asking for trouble. Plastician produces some interesting transitions and shows off his mixing skills but doesn't necessarily convince the listener that this is still a united dubstep scene rather than splintering dubstep sub-genres heading off in their own directions.
Despite this there are some interesting tracks here, even if some are just tantalisingly brief bridging tracks that can't really be properly assessed in their own right.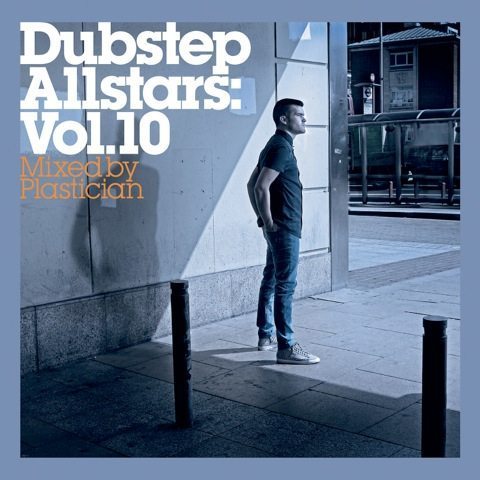 Cato feat. Doctor provides a populist opening with an auto-tuned rap backed by odd chants that sound like barking dogs. Fortunately this isn't that representative of most of what follows. The first stand-out track is JKenzo 's 'Contagion' which opens the most consistent seven track sequence of the 21 featured in the mix.
There are three Jkenzo tracks featured in the mix and all are at the darker and more serious end of the dubstep spectrum. His track with Footsie, 'No Man's Land' contains some bracingly de-tuned sequences and does give a sense of being at the cutting-edge but the wealth of sonic detail makes Footsie's vocal contribution seem like a distraction.
From a futurist perspective the widespread use of vocals on dubstep tracks does seem regressive: a perverse or self-defeating attempt to pull back or neutralise from the sheer post-human thrills of some of the sounds.
It's a shame that more dubstep producers don't have the courage of their technological convictions. The most interesting tracks here have a groove yet don't flee from coldness and abstraction but make a virtue of them. Vicious Circle 's 'Not Afraid' lives up to its title, embracing both starkness and harmonic warmth. It's a smooth but often dark track with an atmospheric undercurrent.
FNC 's 'Prism' uses vocals but only as an indecipherable texture to offset its distinctive percussion and moody, futuristic chords. Comodo 's 'Axis' is superbly atmospheric track in the vein of the most abstract tracks by Kode 9 or even early Photek. It centres on a shifting sequence of ghostly chimes which comes to the fore highly effectively when the intricate beats and other elements drop away.
LAXX & Walsh 's 'LA Drift' is smoother and more up-lifting, but still well constructed and innovative. Jaydrop 's 'That's How it Is' is a dramatic sequence of filtered acidic sounds offset by eastern strings that must cause mayhem in a live context. Kumarachi 's 'Voyager' is a powerful blend of swaggering bass and evocative reversed strings that proves beyond doubt that you don't have to choose between evocative and full-on.
[quote]oceanic, dolphin-music motivations[/quote]
From here there's an abrupt switch back to the grime-y end of the spectrum with Pote 's remix of Merky Ace's 'Greaze'. It's a heavy cold track but the macho, pitched-down vocals soon begin to grate. Moony's 'Close Enough' sits at the opposite end of the spectrum – a strange, sickly sweet hybrid featuring a dreamy, commercialised vocal clearly aimed at the ballad market.
This flows (or seeps) into the surprisingly kitsch 'Valentine Dreams' by Mutated Mindz which sounds like a dreamy 1990s trance track slowed-down and spaced out. It may feature slow handclaps rather than arpeggiating acid lines, but the oceanic, dolphin-music motivations seem to have been the same.
Stinkhabell 's 'Sunday Worries' reverts to bass-heavy tradition but is again surprisingly anthemic and even… romantic. Moving onwards, Dream 's 'Desolate' explores colder and more minimal territory very efficiently. The last truly outstanding and again surprising track is Korea 's 'Submarine', a study in precision atmospherics centred on sonar blips and waves of warm bass.
The penultimate track is Plastician 's own 'Alone Time' which starts off unremarkably, then unexpectedly embraces futuristic Kraftwerkian sequences before again returning to what seems to be an emerging crypto-trance tendency within dubstep. The second half of the track features full-on trance arpeggios that's eerie to hear twenty years later, alongside dubstep bass and low bpms.
Closing time is announced by Teknian (who sounds like a 1970s Dr. Who character). 'Sorga' features faster, glitchy percussion and warm post-Detroit chords and future garage atmospherics. It's a smooth and slightly conventional and anti-climactic ending to a very varied mix that works better than it might have and contains some outstanding tracks that deserve to be heard in their own right.
[button link="http://www.tempa.co.uk/" newwindow="yes"] Available now from Tempa[/button]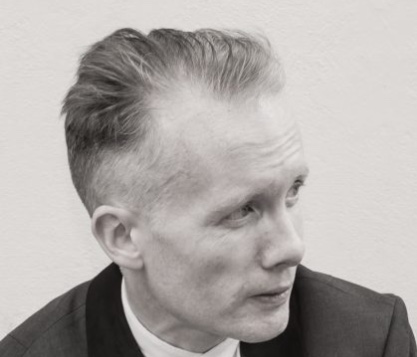 From Speak and Spell to Laibach.