[dropcap style="font-size:100px; color:#992211;"]B[/dropcap]erlin-based Italian Simona Calvani (DJ Red) has a new release on Ellen Allien's respected BPitch Control label.
Three tightly structured and deep techno/electro tracks with an innovative thrust:

Starting as a DJ in Italy, she moved over to production, 'producing hypnotic basslines and grander synth sounds, predicated on the principles of magnetism, eclecticism, elegance and depth'. These are club-friendly but intelligent and well-constructed tracks with many subtle touches, far ahead of some other BPitch Control releases.
Codex Europa spoke to her to find out more about her work and background.
---
How is the scene in Italy? Do you have strong support there?
The clubbing culture has always been there, the techno scene is very established, particularly in Naples, Rome, Bologna, Turin, cities which have always been at the forefront of dance music and much more else. Rome for example has been hosting the finest international techno artists from the early 90's in several raves and festivals.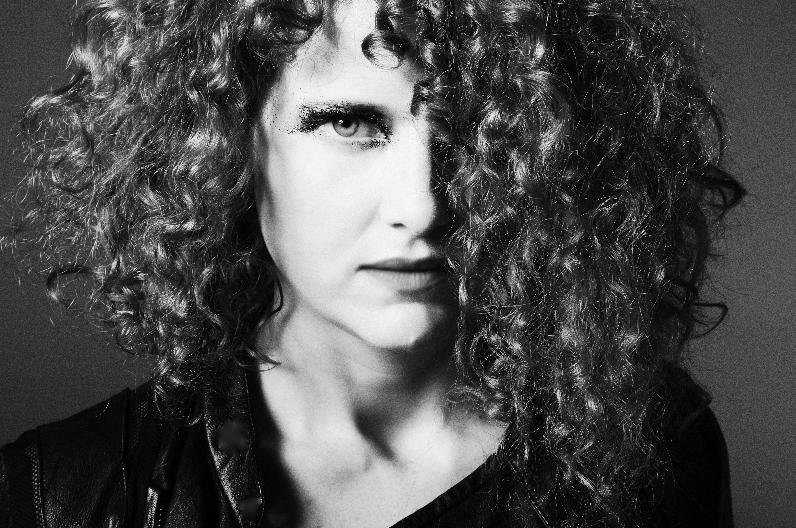 Rome has been the epicentre of the Italian club culture for the past 25 years. Most international artists play in Italy at least once a year. There are many good djs and producers in Italy, some of these have and are releasing extremely interesting material. The parties here in Rome are successful; the public is very attentive and knowledgeable and expects the best.
For this reason I love to play in my home town, I have many friends there who have been following me throughout my career, like the Ultrabeat party at Goa where I have been a resident for over 13 years now.
How did the collaboration with BPitch control come about? Were you a follower of the label?
I always followed BPitch as a label, Ellen is a great artist, unique in her genre. We met first at Goa back in 2004 and then we played some gigs together in different occasions, there's always been a good musical feeling between us and this how our collaboration started.[quote]Warp Records was one
of the main labels of
reference for me in the
early days. I was really
inspired by artists such
as Autechre, Plaid, Boards
of Canada and Monolake[/quote]
What are your key influences?
I grew up with electronic music, I used to listen to Pink Floyd, Tangerine Dream, Kraftwerk…. Warp Records was one of the main labels of reference for me in the early days. I was really inspired by artists such as Autechre, Plaid, Boards of Canada and Monolake. I get very inspired by Berlin too, the city in which I'm currently living.
I often have the chance to listen to some great artists, I find this very stimulating.
How would you describe your sound?
… dark,groovy, hypnotic,warm ,mental
What new elements are you bringing to the scene?
With the constant research for new sound… I'm trying to make my productions very personal and I'm working on creating laborious loops on my grooves.
The electro elements in the release are interesting – there is a trace of Kraftwerk in the last track – was this a deliberate reference?
I'm grateful for been mentioned alongside Kraftwerk, it wasn't intended, but it's a fact that they are part of my music background.
[button link="https://www.bpitchcontrol.de/artists/dj-red" newwindow="yes"] DJ Red[/button]