Christiana Ine-Kimba Boyle, Pace Gallery's first Global Online Sales Director, brings together the work of seventeen of artists – from varying backgrounds and at different stages of their career – in a radical group show that's all about reframing the way art is critiqued and interpreted.
Currently on show at the gallery's space in Chelsea, New York, Convergent Evolutions: The Conscious of Body Work features work from artists such as Anthony Akinbola, Caitlin Cherry, Sam Gilliam, Sonia Gomes, Anna Park, Lucas Samaras, Chibuike Uzoma, and Rachel Eulena Williams.
Here, Ine-Kimba Boyle discusses her curatorial approach, collecting trends and how technology is bringing art to new audiences.
How did the concept for Convergent Evolutions: The Conscious of Body Work come about? Was it an idea you had brewing for a while?
The idea for Convergent Evolutions was birthed through my prior work with my first exhibition Black Femme: The Sovereign of WAP and the Virtual Realm at CANADA Gallery in 2020. Through that show, I'd been hooked on a ton of work by black feminist writers, and kept finding myself being drawn to passages within bell hooks' Art on My Mind: Visual Politics. The book discusses the effects of strictly focusing aesthetics around whiteness within the art world. I've always looked at my curatorial practice as a means of being a disruptor to the aesthetic language that currently dominates the art world and art market, and I wanted to conceive an exhibition that would stand for that.
This exhibition unites artists who are typically separated due to a multitude of categorisations based on age, race, gender, etc. I should also note I've always had an interest in artists who find specific ways within their practice to challenge access to viewership within their work. Artists who are able to capture a tension within their work through granting or denying access to the image through multiple techniques–– whether that be achieved through process, use of materials, or through installation. Naturally, what also comes into question through this is the body/viewer's response to the visual plane: how does this action by the artist make the viewer react physically? How does the artist capture the relationship of the body within space?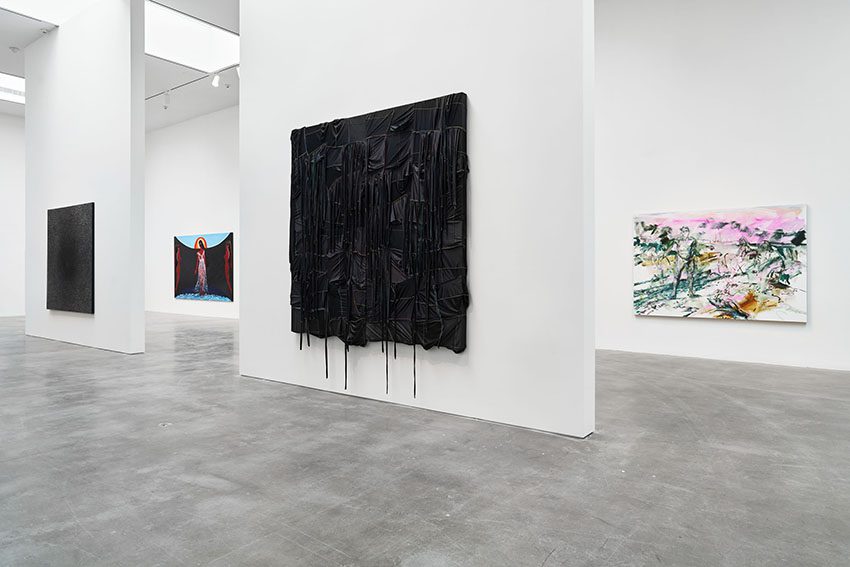 What was the process for selecting participating artists?
The process for selecting artists started with me first looking within my own personal community of artist friends. The first artist I contacted was Caitlin Cherry, whom I'd also curated in Black Femme earlier this year. I identified similarities between Caitlin's practice and Lucas Samaras' practice, a Pace represented artist. Both heavily work with photo manipulation through digital and physical processes. Then, I began to move forward by developing connections between other artists within my circle and artists within Pace's program (Manning and Baer, Gilliam and Williams, Uzoma and Ghenie, etc.).
The show is structured around artist pairings. What made you decide on this particular curatorial approach?
I wanted to create an exhibition that broke down perceived barriers that typically separate "emerging/mid-career" artists from "established" artists. I think these classifications can be so reductive and classist in many ways. I think the show in a lot of ways also pays homage to Pace's programming, which spans such a large breadth of art history.
Many of the works focus on the fragmentation or dissection of the body. How does this relate to the exhibition's wider themes?
The focus on the fragmentation or dissection of the body plays into the wider theme of the exhibition through the combination of differential techniques displayed by the artist. Williams through her use of shapes and material meant to physically represent the body, Uzoma, Manning, Desane, and Ghenie through the quite literal representation of the body, Messineo, Pousette Dart, Akinbola through the metaphysical representation of the body… all converging together to create this expansive conversation, hence Convergent Evolutions.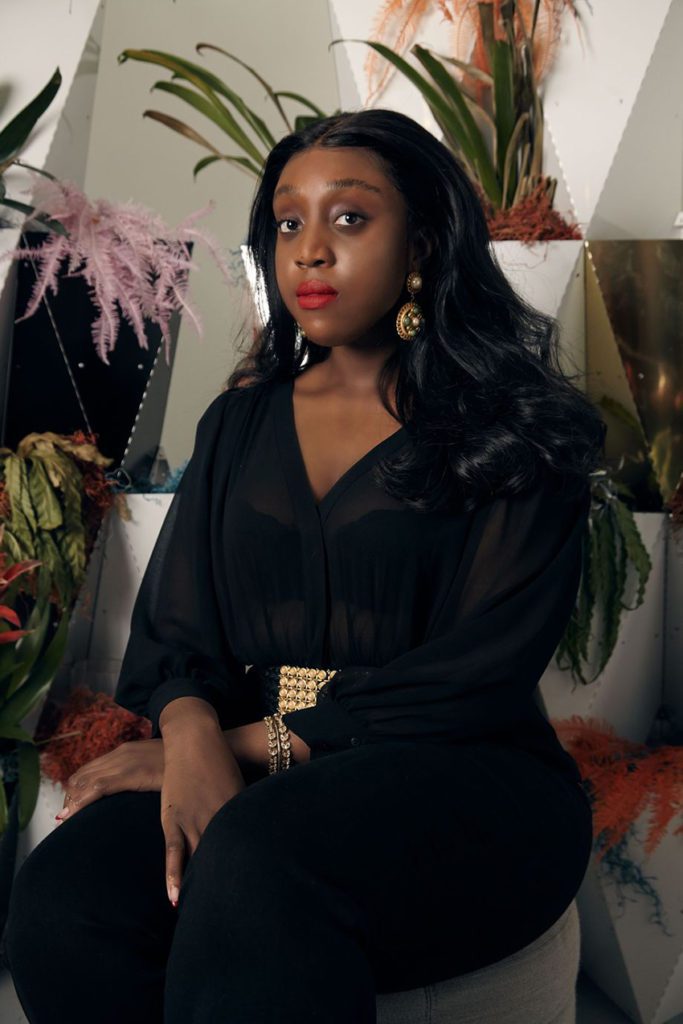 How do you view your role as a curator, more generally?
I view my role as a curator as a responsibility to rewrite the canon, to disrupt and engage, but most importantly, to tell a story, and write it through a multitude of angles (i.e. exhibitions, projects, etc.).
Does the curatorial process differ when it's a physical show as opposed to online presentations?
Yes, but also no. Of course with online the logistical restraints that potentially arise with a physical show are removed, but in many ways I still follow the same process of storytelling.
As online sales director, have you noticed any trends in the kind of art people are currently collecting?
I definitely have noticed the rise of interest in abstract minimalism and figuration. Collectors are typically also more incentivised to transact within a specific price point online (usually $150k or less) but also spring for larger purchases for really exclusive works. It has been interesting assessing this as it's heavily influenced the ways in which I navigate programming online.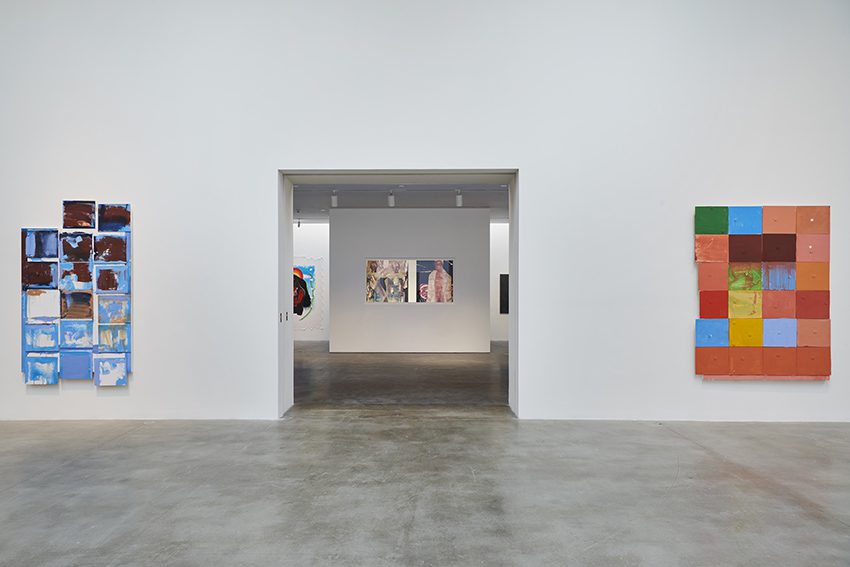 Do you think developments such as NFTs and the tokenization of artworks are changing the way art's made and viewed?
I certainly think it's changed the way in which art is viewed, as this technology has also exposed the traditional art world to a larger audience, but there are plenty of digital artists who have been working within this realm for ages. The only difference is they now have access to the technology to display their work in its purest form, and can reach an audience that truly understands that concept.
Are there any shows that you're looking forward to seeing in the coming months?
I'm definitely looking forward to a few upcoming shows at Pace: Torkwase Dyson and Mark Rothko will inaugurate Pace's new gallery space in London this fall, Jules de Balincourt in Hong Kong this Winter, as well as Qiu Xiaofei at our gallery in New York this fall. I'm also looking forward to the opening of my good friend Ebony L. Haynes' new gallery space in New York.
What's next in the pipeline for you?
More curating and digital ventures! I'm very excited about the launch of our dedicated NFT platform at Pace, as well as future online presentations for Fred Wilson, Nina Katchadourian, and Richard Tuttle. I also look forward to curating additional physical shows… next time abroad!
"Convergent Evolutions: The Conscious of Body Work" runs until 23 October 2021 at Pace Gallery, 510 West 25th Street, New York. For more information, visit: pacegallery.com
Featured Image: Installation view of Convergent Evolutions: The Conscious of Body Work. Photography courtesy Pace Gallery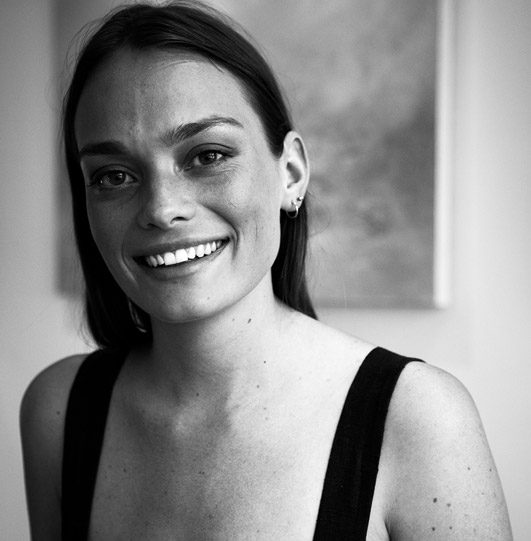 Millie Walton is a London-based art writer and editor. She has contributed a broad range of arts and culture features and interviews to numerous international publications, and collaborated with artists and galleries globally. She also writes fiction and poetry.