[dropcap style="font-size:100px; color:#992211;"]T[/dropcap]here is nothing romantic about the music industry.
It's a perfect Darwinian structure, except the used aren't killed off and eaten. They are strung along, soaked out and eventually discarded- when the eyes of the industry microscope have scanned the victim for any follicle of profit they may have overlooked.
When Charlotte Sometimes was 18 she cut a deal with Geffen Records. She got a major label album. Major label producers. I saw her posing with Perez Hilton during fashion week. A Jersey girl had gone to the big leagues.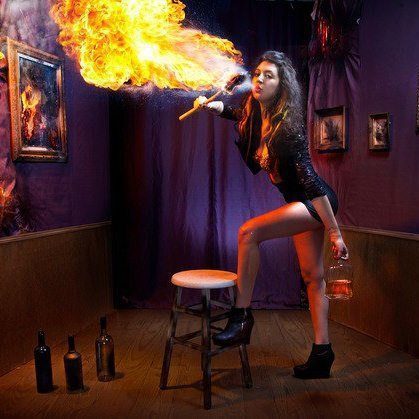 Photo:CarlTimpone
But it was a snake-pit she wasn't looking to crawl through. The higher-ups underestimated Charlotte's actual passion for music, a passion most will trade for fame. Music videos were re-shot. Tours were canceled. And after being gagged and bound by management companies and weird reptilians in offices high above entertainment cities- she was finally dropped from her contract.
Charlotte wasted no time rebuilding her career. Under her own direction three EPs have been released in as many years. Season 2 of NBC's The Voice made her a household name. Her audition song, 'One Republic's Apologize', accomplished the very exceptional feat of having all four judges turn around and just about beg to be her mentor.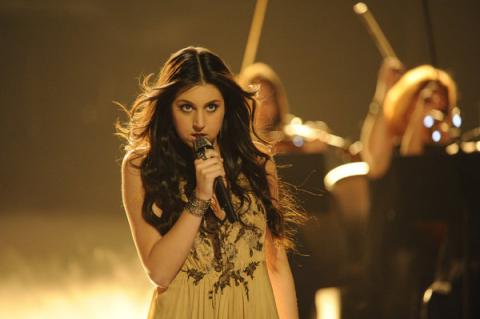 Still from NBC's The Voice
After four albums, dropped deals, reality television, a rare jaw disease that almost crippled her singing career, and a few lost loves, Charlotte has proven there is no plan B. Circus Head, her newest EP, has just been released.
---
Scott Laudati: When will you be happy?
Charlotte Sometimes: I suppose I won't have long periods of happiness, like most … just a few moments of bliss.
Scott Laudati: Most of your songs deal with some aspect of love: losing, finding, maintaining. Is that the ultimate? What does love mean?
Charlotte Sometimes: I think life is better shared. I am not sure if one love lasts forever, but the idea of love fascinates me. I'm not sure I think of maintaining love as "the ultimate", though that'd be nice I suppose. I just have a lot inside of me that I want to share.
Scott Laudati: Since we didn't all die on December 21st where do you see the world moving?
Charlotte Sometimes: Hopefully in a better direction … but I doubt it.
Scott Laudati: The gays love your attitude. The girls relate to your strength. Hayley Williams approved of your cover ('Misery Business' on NBC's The Voice) on Twitter. What are straight guys looking for?
Charlotte Sometimes: Probably not me … I think my energy is too masculine. It is intimidating. I think straight men want to feel like men. Even if they are pussies around a girl who can punch back.
Scott Laudati: If you could put together the ultimate super-band, with you on lead vocals, who else would be in it?
Charlotte Sometimes: OOH! To be honest I love my band! I won't cheat on them! Ha
Scott Laudati: Your newest release goes further than any of your previous records. There's pop, country, and the title track, 'Circus Head', builds into a carnival-themed madness. What were your influences for the album?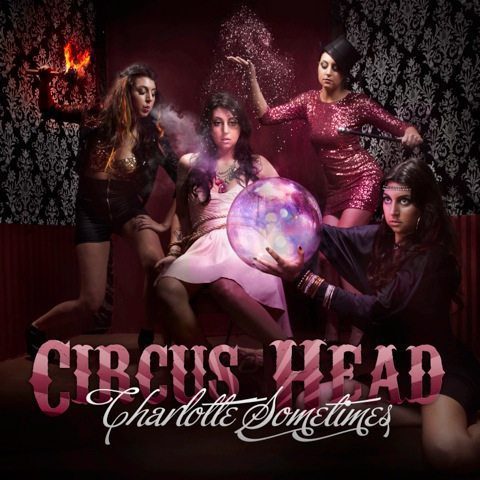 Charlotte Sometimes: Oh gosh, everything! I think the EP really reflects all the different types of music I listen to and also how maddening it is in my head. It wasn't a specific artist or song I was listening to that inspired the EP… just me, being me.
Scott Laudati: Do drugs, any drugs – weed, Xanax, booze – help with the writing process?
Charlotte Sometimes: OF COURSE. HA! I have been known to hit the bottle a little too hard … and Xanax. I try to watch myself, because I know it isn't healthy.
[quote]I have been known to hit the bottle a little too hard[/quote]
Scott Laudati: How long did it take to think of the track order on Circus Head?
Charlotte Sometimes: Ten minutes. I try not to overthink my music. It's just music … I am not saving lives. Only my own.
Scott Laudati: A "taboo" you like to write about is the theme of casual sex- one night stands, sex with a stranger, booty calls. What does your dad say?
Charlotte Sometimes: HAHA! My dad is a really good sport. He knows I'm human and he tries to listen to the song as the song … not his daughter singing.
Scott Laudati: 2012 was a pretty shitty year in terms of world peace, poverty, homophobia, women's rights, etc. Where do you fit in? How was your year?
Charlotte Sometimes: My year had it's ups and downs. But I'd say it was exciting and shook me up a bit.
Scott Laudati: Will 2013 be better?
Charlotte Sometimes: Your best years should always be ahead of you.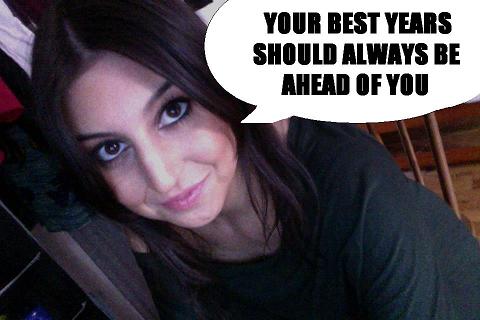 Photo by Scott Laudati
Scott Laudati: Circus Head has one of my all time favorite songs, 'Paint The Sky'. What did you have to go through to write something like that?
Charlotte Sometimes: That was the easiest and hardest song I have ever written. I don't think I've ever been so candid and vulnerable in a song. I was deeply in love with someone and I basically wrote this song to him. I was hoping the answers to the questions I asked in the song would be what I needed and wanted to hear, but they weren't.
Scott Laudati: If you had one last tweet to tell the world something what would it be?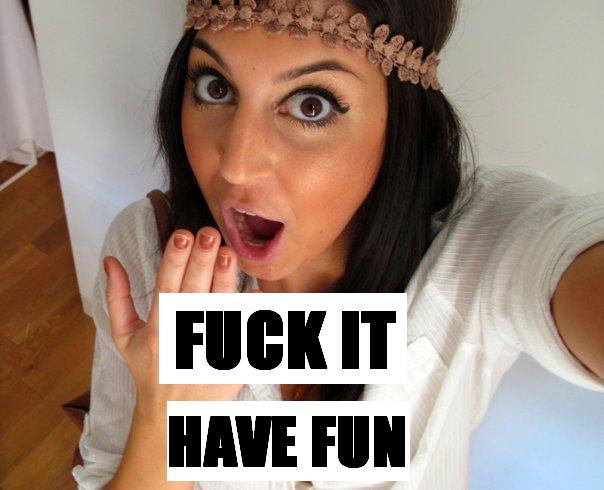 Charlotte Sometimes: Fuck it … have fun.
[button link="http://www.CharlotteSometimesmusic.com" newwindow="yes"] Charlotte Sometimes Homepage[/button]

Scott Laudati lives in New York with his Boxer, Satine. His collection of poems "Hawaiian Shirts in the Electric Chair" has been published by Kuboa Press. Visit www.ScottLaudati.com for less professionalism and angrier essays.