[dropcap style="font-size:100px; color:#992211;"]T[/dropcap]he Bloomberg New Contemporaries exhibition was positive, and the quality of the work was not out of place in a contemporary gallery.
That said, I found it difficult to recognize so many different artists while walking around the space, having initially thought that the exhibition was the product of about ten or twelve individuals I had to check on both the Baltic's web page and the new contemporaries own site to confirm that the number was in fact 47.
The mistake, apart from my not paying a great deal of attention to titles and explanations, is also due to the overall aesthetic of limited color and muted tones (mainly black, grey, white and pink) and the domination of certain works which appeared to be supported by others of a similar feel or subject matter. Unsurprisingly, these colors are also reflected in the work of the selecting artists on the panel, and gave the exhibition a tasteful sober feel – not one I would usually associate with young artists coming out of art school.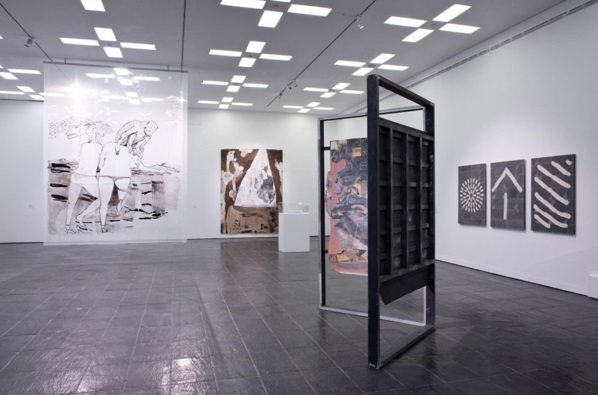 Thus then, the muted and even numb feel to the exhibition. There was no overall star or particularly moving standout work, and little or no risk that I could identify. There was a sense of shared sensibility and carefulness in the finish and installation. I didn't pick up the feeling of anxiety which the panelists referred to, but there was a gentle feeling of detachment and some references to gender and ethnic identity, although these themes struggled against the overwhelming sedative of grey framed by too much white wall. There were a number of video works which required headphones to be worn. This form of engagement often seems to demand too much for its return, and I passed these by to inspect the wall hangings, paintings and more sculptural elements in the rooms.
It's possible that I missed out on some good work but my feeling on exploring the rest of the building and the other shows therein was that a better way to view video work was displayed by Edgar Arceneaux, a video and performance artist who explored race and identity but who did so with a more emotional punch and with greater visual depth, drawing on history, texture, lighting and sound in a more enveloping way. His works were not bound to one screen and the atmosphere was immersive rather than private or isolating,
"Intended as an homage to vaudevillian Bert Williams—America's first mainstream black entertainer—the final 5 minutes of the performance were censored for the television audience, causing Vereen's biting commentary on the history of segregation and racist stereotypes in performance to be lost on viewers at home. Until, Until, Until… is based on the footage that never aired that night,"
– statement from Until, Until, Until, 2015.
Arceneaux' use of multiple screens and transparent curtains with images projected onto them meant that his work was multilayered and had depth as a visual experience. At times the television screen behind would draw attention away from the larger screen, sometimes the accompanying images seemed to be in unison and sometimes in conflict. Arceneaux' subject material, although also relating to identity and ethnicity, was bolder. His handling of the blackface elements and political overtones gave the work a more exciting and tragic feeling, overall a more visceral and powerful work.
Seeing Edgar Arceneaux's work upstairs at the Baltic space really drew attention to the lack of a star in the new contemporaries exhibition downstairs. While it may seem unfair to compare these new artists with one who is more experienced (he has, after all had more time to hone his skills) raw energy, experimentation, daring and ambition are attributes new artists should have, and this seemed lacking. In their place instead were tastefulness, elegance and nuance – elements which I felt clearly appealed to the selecting panel because, in the end, what was exhibited reflected back to them muted and slightly inferior versions of their own work.
To each his or her own.
[button link="http://www.balticmill.com/whats-on/bloomberg-new-contemporaries-2017″ newwindow="yes"] Bloomberg New Contemporaries at the Baltic Gallery[/button]
Read part one of this review here.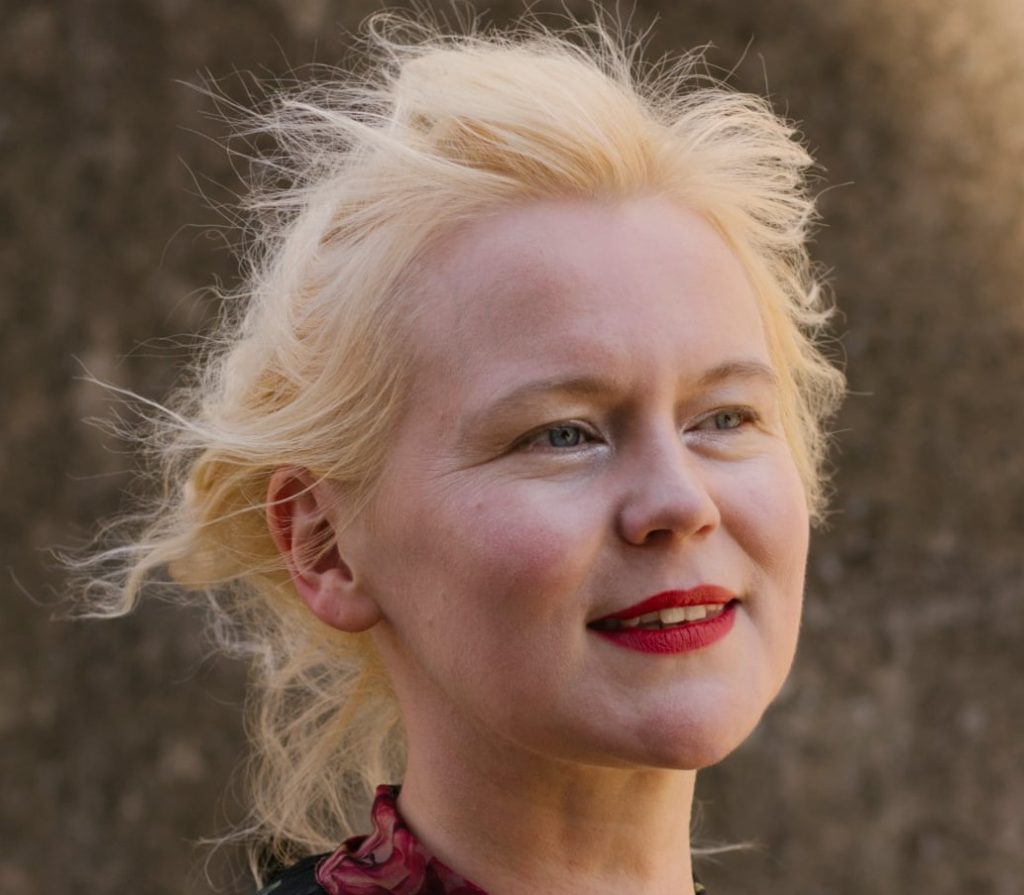 Natalie Andrews is an artist working with a range of mediums, she has shown her work at the Hoxton Arches in London and is currently working on a number of 3d works alongside painting exploring the links between painting and sculpture;
"I am interested in the way that we relate to one another and with space, how the environments we inhabit structure and dictate these relationships and create both opportunities for emancipation but also the deep alienation and separateness."