[dropcap style="font-size:100px; color:#992211;"]O[/dropcap]n the ground floor of the Baltic art gallery is an exhibition of contemporary works encompassing painting, drawing, installation, film/video and sculpture it's an eclectic mix which expresses the tastes of the 'new contemporaries' selection panel artists Caroline Achaintre, Elizabeth Price and George Shaw.
Bloomberg New Contemporaries is the name of an exhibition running at the Baltic gallery and an ongoing project to encourage and discover new talent throughout Britain, showing in Gateshead it includes the work of current and recent art school graduates and is a self-proclaimed 'barometer' of work emerging in the UK. The exhibition has existed in one form or other under various names since 1949 (first young contemporaries, then new contemporaries by the 1980s)
Formerly a student-led endeavour it is now a charitable organisation supported by Bloomberg Philanthropies this strategy was pursued after 1986 when the student organisers had accrued personal debt in relation to the exhibition. At that point a professional management team took over. It's interesting to consider where money in the arts comes from and Bloomberg Philanthropies encompasses the charitable activities of the powerful American businessman and former Mayor of New York Michael R. Bloomberg, its main headquarters in Manhattan the UK based projects board of directors is chaired by art critic and Turner prize panalist Sacha Craddock,

David Jablonowski in conversation with Sacha Craddock from BALTIC Archive on Vimeo.
Craddock can be seen at the link above with David Jablonowski discussing his exhibition at BALTIC from 10th April 2013
The Bloomberg New Contemporaries is also funded by the arts council England and its own supporters club but as the name might suggest, it's Michael Bloomberg who's picking up the bill.
The move from a student-led exhibition to a professionally managed project has its advantages, although the New Contemporaries is much more of a competition style activity in its current form. Students, those working in their final years of study, are permitted to enter at a cost of £25.00 and they are then subject to a selection process with final decisions made by the invited industry experts. This year's are artists Caroline Achaintre, Elizabeth Price and George Shaw. The panel all give assurances that they know nothing about the artists other than the images they provide, which draws attention to the importance of photographing and recording work.
It's clear then that the choice of panel is the board of directors most important decision in directing the aesthetic of the exhibition and its worth considering each expert briefly.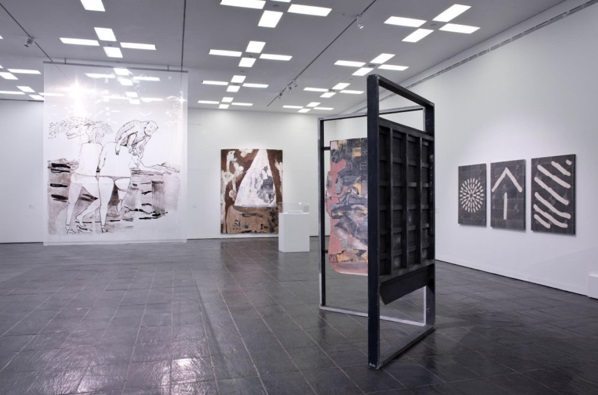 Caroline Achaintre
Born in Toulouse and brought up in Germany, Achaintre is the only non-Briton on the panel although she now lives and works in London and is represented by the Saatchi gallery:
"Achaintre cites German Expressionism and post-war British sculpture as influences on her work; these movements are known for their crude aesthetics which conveyed the trauma of a war-time generation. Her work also draws from 'Primitivism', a style of early 20th century art that incorporated imagery from tribal cultures. Achaintre is interested in these periods because they present junctures between the ancient and modern, psychological and physical, exoticism and technology. Fevver broaches these terrains with its fearsome geometric face. Its brown thatched patterning looks like an animal skin, while its eyes seem strangely modern like sunglasses. Achaintre likens her work to anthropological museum displays, where objects are removed from another place or time and are brought into a contemporary context,"
– Saatchi online statement
Elizabeth Price
Price makes multi-layered video pieces which lend a great deal from documentary film making and have overtones of glossy music videos reflecting her own formative years as the co-founder of 1980s band Tallulah Gosh.

Elizabeth Price, USER GROUP DISCO (excerpt), 2009 from Contemporary Art Society on Vimeo.
Price was in the influential exhibition 'In The Days of the Comet' at the Hayward in 2011 where her video piece 'User Group Disco' critiqued the forces of mass consumption and the fetishism of lifestyle objects. She is a former Turner prize winner from 2012 and describes her work as,
'from something that looks like a PowerPoint lecture, to something that looks like an infomercial to something that feels like a cinematic melodrama'
George Shaw
Shaw also took part in the 2011 show 'In The Days of the Comet' although is perhaps better known for his own Turner Prize works from the same year where he presented ominous loaded spaces from the town where he grew up combined with evocative titles and made using Humbrol paints associated in the minds of the British public with hobbyists and modelling,
"Shaw's most recent exhibition, 'My Back to Nature' (some images shown above) was the culmination of a two-year studio residency at the National Gallery. He was the ninth associate artist at the gallery, which invites artists to respond to paintings from the collection,"
– Jack Hutchinson
He can be seen here talking about the inspiration for his recent work and exploring a dubious location strewn with discarded objects,
It's a provocative setup, worth the extensive focus on the panel's backgrounds. The only question now is, will the displayed artworks be worthy of the quite palpable hype? But that's an article in itself – to come….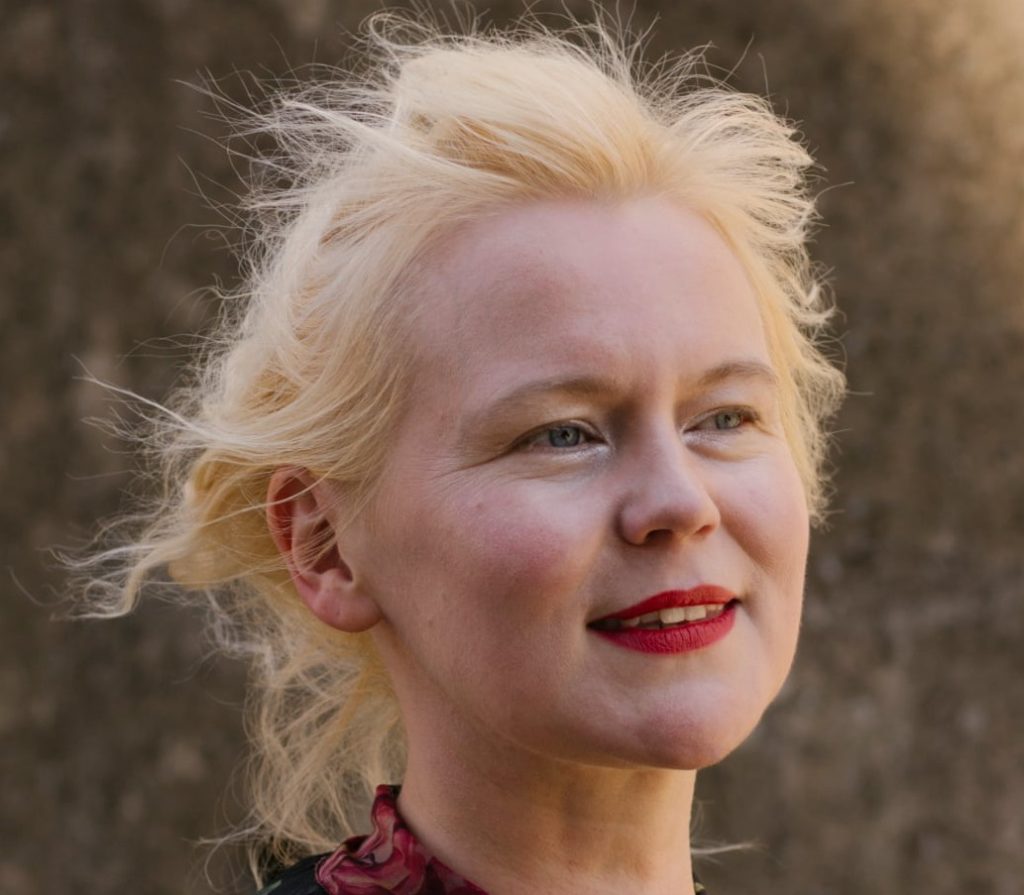 Natalie Andrews is an artist working with a range of mediums, she has shown her work at the Hoxton Arches in London and is currently working on a number of 3d works alongside painting exploring the links between painting and sculpture;
"I am interested in the way that we relate to one another and with space, how the environments we inhabit structure and dictate these relationships and create both opportunities for emancipation but also the deep alienation and separateness."