[dropcap style="font-size:100px; color:#992211;"]BJ[/dropcap] Nilsen is a Swedish artist long associated with the Touch label, who blends electronics and field recordings in a distinctive way.
Here he takes on the sounds of The City of London and its outskirts. In his own words:
"A city without sound does not exist. Every location, passageway, alley, road, park, and pub contains its own world of isolated sound events and patterns – the sound of a shopping bag caught by the wind on the asphalt of a busy street when a bus passes by.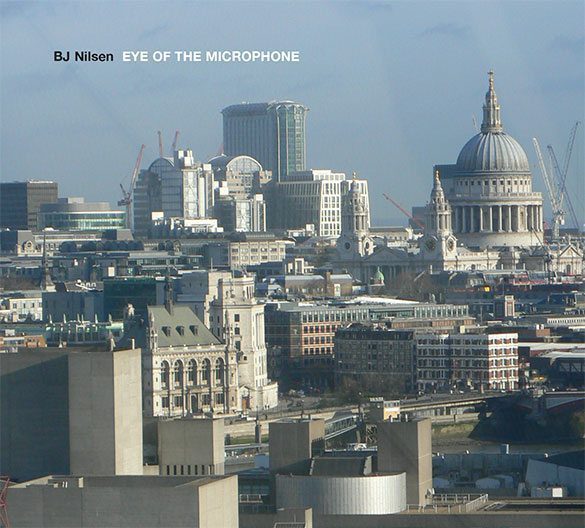 What seems to be merely a bus is also a cacophony of sounds, a sound world in itself: hydraulics, brakes, interior noise, honking, public announcements, humans, rolling bottles, cell phones, mp3 players. The rattle of an airconditioning unit in an old pub toilet gradually develops its broken down sound over many years, creating a raga for it own demise. Nobody seems to hear it."
'Londinium' itself is suitably dark and intense. The work may be the result of intimacy with the city, but is far from a simplistically affirmative sound-touristic celebration of it. In fact, at times Nilsen conjures a tone picture of a Satanic London that Blake might have recognised.
The sounds of water, planes and traffic drones, merge into an ominous and malevolent sonic tide with its own strange logic that ends with some very raw sounds and abrupt cuts. The track seems like a highly appropriate forensic documentation of the tides of corruption and power that flood out from the neo-feudal capital.
'Coins and Bones' is a much colder and more ethereal piece, less threatening but still full of uneasy detail. It's a sonic smog of microwave buzzes and ethereal pollution with increasingly specific and unprocessed sounds and voices cutting through in the last section.
The ironically-titled 'Twenty Four Seven' is not based in London but assembled from recordings taken in the Lea Valley around Cheshunt. Unlike the other pieces, here the field recordings are less processed and organised. The recording process is not always concealed or smoothed over and birdsong, water and a passing small plane all feature. In the more processed sections a deep electronic process emerges, filled by Solaris-like drones with submerged melodic elements that create a chorus of powerlines and electronic birdsong.
This is a careful and well-assembled album that offers memorable real and imaginary sound portraits of the city, blurring the lines between them and stimulating the sonic imagination. "Back in the studio, listening, a surreal city begins to unfold."
BJ NILSEN
Eye of the Microphone
CD Touch # TO:95
[button link="http://www.touchshop.org/index.php" newwindow="yes"] Touch Shop[/button]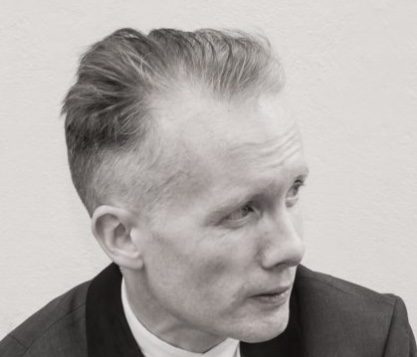 From Speak and Spell to Laibach.