[dropcap style="font-size:100px; color:#992211;"]D[/dropcap]emocracy and due process versus corporate greed.
In a microcosm of what is shaping up to be the battle of our time, Falkirk finds itself at the front line.
---
De-Fence Records today launched an online silent auction for tickets to 'Gastonbury', a benefit gig in support of Concerned Communities of Falkirk (CCoF) who are raising money to pay for legal representation at the upcoming Public Inquiry into Dart Energy's controversial plans to drill for coal bed methane gas on farmland and under homes.
Gastonbury will take place on February 27th at the North Star Bar in Falkirk and will include acoustic sets from Steve Mason, King Creosote, James Yorkston, and Ross Fairweather, supported by DJs Dave McLean (Django Django) and OnTheFly.
Scottish musician and producer Steve Mason, former lead singer of The Beta Band, said on his Facebook page, "This [Public Inquiry] will be the test case for the rest of the UK. It's very important. Have a read all about it, and come down for some music on the 27th. Thanks, Steve"
CCoF is a group of Falkirk residents, farmers, councillors and community councillors who have come together because of their concerns over Dart Energy's planning application to extract coal bed methane at 14 sites in an area of Falkirk centred on Letham Moss near Larbert and Airth.
Significant risk
After 18 months of research CCoF remain firmly convinced that Dart Energy's plans pose a significant risk to local health and the environment. They are concerned about the potential for long-term contamination of air, farmland, watercourses and ecosystems, and other adverse impacts on the local economy and general quality-of-life in the Falkirk area.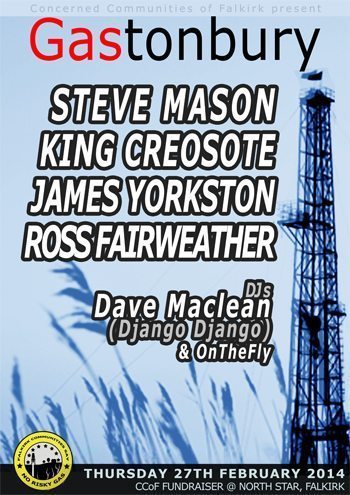 The complexity and importance of this planning application has led CCoF to seek out experienced legal representation, including a QC, for the three-week Public Inquiry which begins in March, so that they can present their case in the best possible way. CCoF's legal costs are expected to run to £50,000 or more, which is why they need to raise funds urgently.
Unconventional Gas
If planning permission is granted, this will be the UK's first commercial production of Unconventional Gas – the umbrella term for coal bed methane extraction (planned for Falkirk), fracking and underground coal gasification – so the Public Inquiry could set a precedent for similar developments in other parts of Scotland and throughout the UK.
Dr Mark Williams, a CCoF member who lives in Larbert near Dart Energy's proposed drilling wells, said, "As an entirely voluntary organisation with no public funding, CCoF has to raise all the funds required to pay for its legal representation. We are extremely grateful to everyone involved in Gastonbury. It's great to see musicians giving up their time to support CCoF's campaign against Unconventional Gas in Falkirk."
Gavin Brown, aka OnTheFly, added, "De-Fence and all the artists involved in Gastonbury are fully behind CCoF. We hope to raise a significant amount for the cause and increase public awareness about the negative impacts of Unconventional Gas. With such a fantastic bill we feel a silent auction is the fairest way to give everyone (18+) the chance to bid for Gastonbury gig places."
Contact information
Concerned Communities of Falkirk:
E-mail: contact@faug.org.uk
Twitter: @ccofaug
De-Fence Records
E-mail: we@de-fencerecords.com
Steve Mason
Twitter: @steveMasonKBT
Dart Energy's planning application to Falkirk and Stirling Councils involves building 14 new well pads with 22 new coalbed methane (CBM) wells; pipelines to connect the sites; a gas processing and water treatment facility; and a waste outfall into the Firth of Forth. The planned site covers a large area between Larbert and Airth with drilling planned 20m from some homes and directly beneath many more. Both councils have rejected the planning application, but Dart Energy have appealed these decisions and there will be a Public Inquiry in early 2014.
[button link=" http://www.de-fencerecords.com/gas/auction.php" newwindow="yes"] De-Fence Records Silent Auction Page[/button]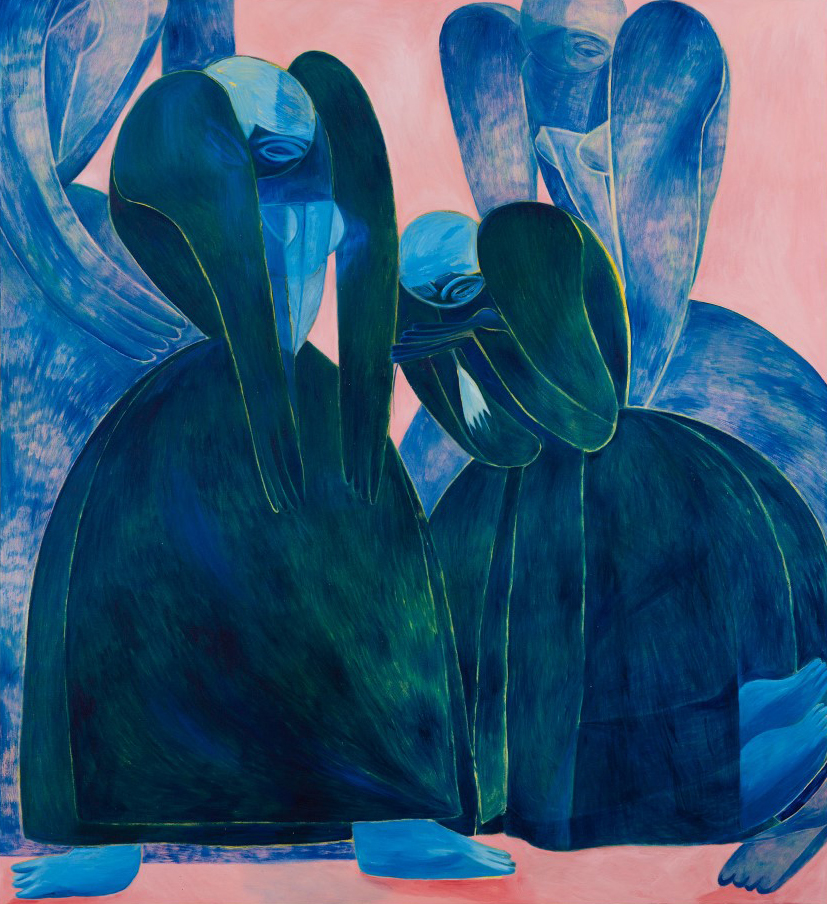 Some of the news that we find inspiring, diverting, wrong or so very right.