[dropcap style="font-size:100px; color:#992211;"]I[/dropcap]NTERZONE: an event to celebrate the 100th birthday of the writer William S Burroughs, the original WILD BOY.
Of course Bill is long dead, but then he was halfway across the Styx in life. His stubborn pursuit of the secret treasures of the Western Lands uncovered much forgotten lore and discovered primitive uses for emerging technology: spells and curses broadcast through portable tape recorders, short films that play like urgent broadcasts from an alternative universe and spoken word/music documents that invoke Mayan spider gods.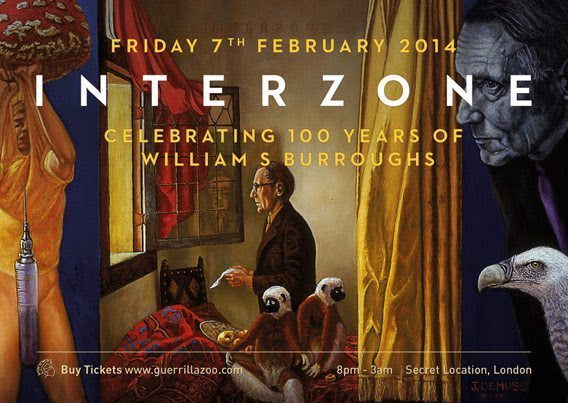 He was a writer who wanted to rub out the word and when the word is gone only the image remains. The codex – the control formula – pictures of 'what will be' carved into stone.
According to the scribe if you wish to enter the inner temple you must first pass through the shifting sands of Interzone where deals must be made and passports stamped by inhuman hands.
The curators of this event promise sights, sounds and interactive experiences drawn from the fertile subconscious of the great man. There is certainly a lot to draw on.
If they can manage to project a jarring radiant heat accompanied by the musty smell of a toxic lemur then count me in.
---
To mark the William S Burroughs centenary, a few days after what would have been his 100th birthday, Guerrilla Zoo presents an experiential event inspired by his life and times. Based within the strange and seedy surreal "metaphorical stateless city" of 'Interzone' inspired by the cult beat writer whilst in the north Moroccan city of Tangier during 1950s, where he wrote his acclaimed influential nonlinear novel Naked Lunch (published almost 55 years ago).
The event, which takes the world of Burroughs' writing and brings them to life with an immersive spectacle, combines promenade theatre, music, performances art, films and art installations – Think Naked Lunch meets Punch Drunk.
Venue : TBA
[button link="http://www.guerillazoo.com" newwindow="yes"] Tickets[/button]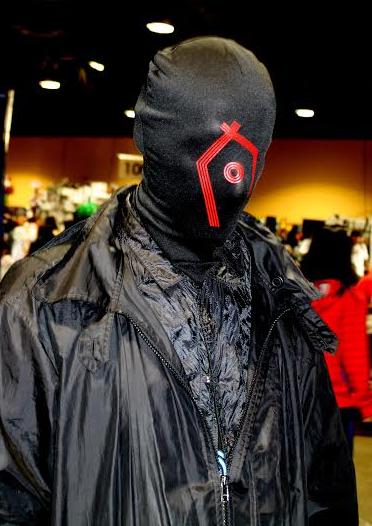 Having completed principal photography on phase one of the Sharks revival SWP is now preparing to edit the One Last Thrill feature documentary. Sharks themselves are 'dropping a big one' by releasing a double album Dark Beatles/White Temptations in April 2018.
In his spare time the author kayaks the muddy river Ouse and walks the South Downs which gently enfold his home town of Lewes.