[dropcap style="font-size:100px;color:#992211;"]P[/dropcap]
risoners who maintain contact with their families are up to six times less likely to re-offend, whilst the bond between children and parents in prison in particular is recognised as hugely influential in children's well-being and rehabilitation. Reading together builds trust and strengthens family bonds, so what happens when a parent is in prison? A project in Stratford-upon-Avon is bridging the gap.
Since launching in 2017, Stratford-upon-Avon Literary Festival's Bedtime Stories programme has worked with nine schools and run more than a dozen one-day workshops in prisons across England. Thanks to a £15,000 National Lottery Project Grant from the Arts Council, 1,000 more families are set to benefit as the charity extends the project to five more schools, and provides 12 more workshops for prisons in Birmingham, Bristol, County Durham, East Staffordshire, Lancaster, Leeds, London, Salford, Wakefield and Wiltshire.
During these workshops, prisoners write a story for the children in their lives, and each story is turned into a book or, with the help of charity Storybook Mums and Dads, recorded so it can be shared with the children wherever they are. In schools, children and their parents or carers are invited to write a bedtime story together, and to share them at an after-school Bedtime Story Party, complete with pyjamas, favourite cuddly toys, hot chocolate, blankets and pillows. The families also get to hear from a children's author who reads and talks about their work.
Peter Knott, area director for Arts Council England, said: "Reading has the power to transport us through time and space, opening up windows into other worlds and cultures, and this can be particularly transformative for children.
"For children who have a parent in prison, sharing a bedtime story is a vital way to strengthen family bonds, so we're pleased to support Stratford Literary Festival as they create safe spaces and innovative ways for families to connect and spend quality time together, discovering and rekindling the joys of storytelling."
Source: Arts Council England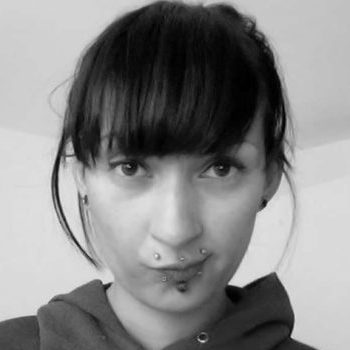 Naila Scargill is the publisher and editor of horror journal Exquisite Terror. Holding a broad editorial background, she has worked with an eclectic variety of content, ranging from film and the counterculture, to political news and finance.