[dropcap style="font-size:100px;color:#992211;"]O[/dropcap]
n the occasion of the 50th anniversary of Rencontres d'Arles, the world's largest photographic festival, the organisers undertook the unprecedented task of identifying, ranking, and inventorying their vast archives to turn them into a major retrospective exhibition, an exercise of preservation of a rich collective memory which is displayed in the handsome Église des Trinitaires, alongside the collection of posters designed to mark each year of the event.
Dozens of specially designed exhibitions, often organised in collaboration with French and foreign museums, galleries and other institutions, take place all over town in various historic sites, from medieval chapels to disused industrial buildings and the ancient Roman amphitheatre, invite the contributions of many established international photographers and guest curators, as well as acting springboard for young and emerging talent.
During the opening week in July, outdoor projections, exhibition tours, panel discussions, book signings and private views and parties complement the displays and there is also a constant procession of colleagues carrying their portfolios and sharing tables with editors and curators, hoping for their images to receive a supportive and helpful review, and, with any luck, be published in magazines and shown in galleries and future festivals.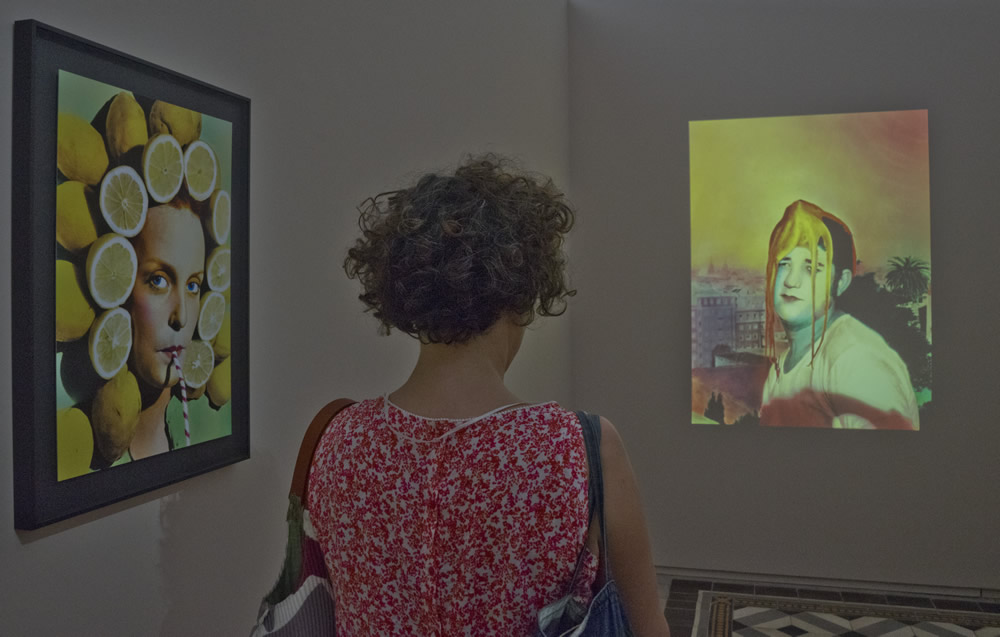 One of the major shows brings together the work of four photographers who documented La Movida, one of the most remarkable and spontaneous movements to arise out of Spanish contemporary culture. It took place mainly in Madrid, at the beginning of the 1980s, in a society that was emerging from several decades of dictatorship and ostracism. Spain's transition to democracy involved a new generation fascinated by modernity and new ideas, which arrived via artists practicing in diverse mediums like music, fashion, cinema, painting, and, naturally, photography. The movement became a myth, symbolised abroad by film director Pedro Almodóvar and by the historic photos of Pablo Pérez-Minguez and vibrant work of Ouka Leele, whose unique hand-coloured prints were chosen for this year's festival cover image and draw a clear inspiration from the town's most famous former residents. In the late 1880s, a frail Vincent Van Gogh sought refuge in this sunny corner of the country, and that late period in his life became the post-Impressionist painter's most fertile, when he completed hundreds of oil paintings, drawings and watercolours, inspired by the entrancing local landscape and light, and its vast fields of sunflowers.
In the mid-1970s, when feminism gained an unprecedented momentum in the United States, three American photographers, Eve Arnold, Abigail Heyman and Susan Meiselas, published books of a new kind (Growing up Female, The Unretouched Woman and Carnival Strippers). Combining testimonials and photographs, they offered a new look into the lives of women, both in the workplace and their private lives. These three photographers impose their singular signature and experiment through the book form. They put women to the test of the photographic image, avoiding stereotypes to draw alternative representations. The Unretouched Women exhibition unveils the unique process of their works through drafts and contact sheets. Meiselas, the only surviving member of the trio, was awarded the first Women in Motion award for photography during the festival, in recognition of her important career.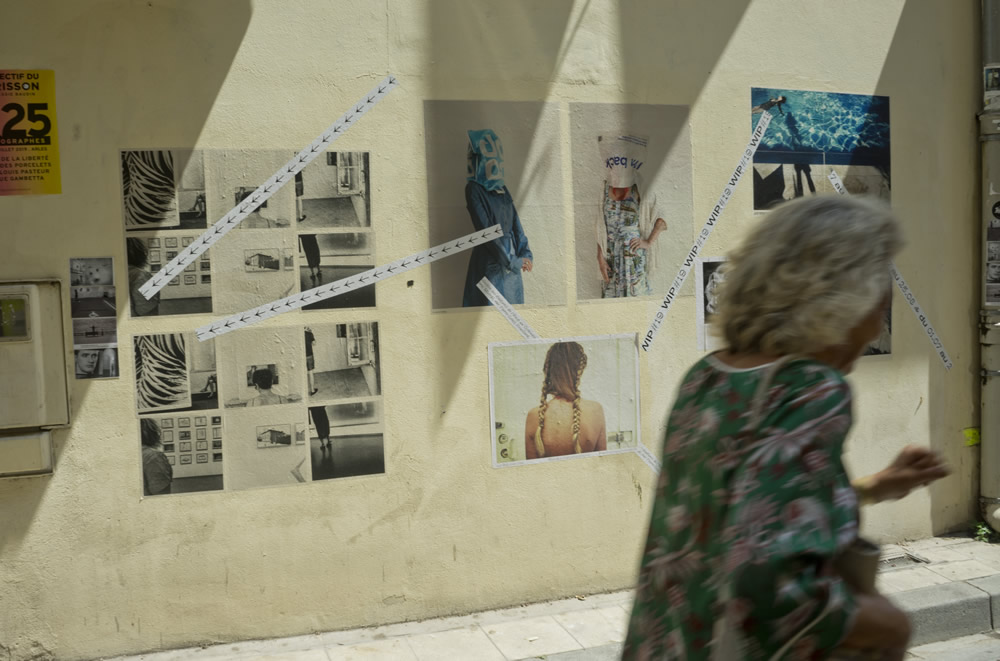 Another fascinating project featured in town is The Saga of Inventions: From the Gas Mask to the Washing Machine. Thousands of photographs and films were produced in France between 1915 and 1938 as part of a national policy to encourage scientific and industrial research. These little known images constitute the visual records of 20 years of research and inventions, first anchored in war and national defence, and later in civil and domestic life, outlining a great era of innovation at the junction of science, technology, industry and design. These archives narrate a tale under construction of the institutionalisation of research.
British photography was well represented by the work of Tom Wood and Alys Tomlinson, among others. Before moving to Merseyside in 1978 and photographing people on streets, in pubs and nightclubs, markets and docks, Wood used to collect old postcards and magazines. The exhibition Mothers, Daughters, Sisters brings together a body of prints selected among his eponymous series, shot in Liverpool and the surrounding area between the early 1970s and the late 1990s, alongside a selection of postcards from his personal collection.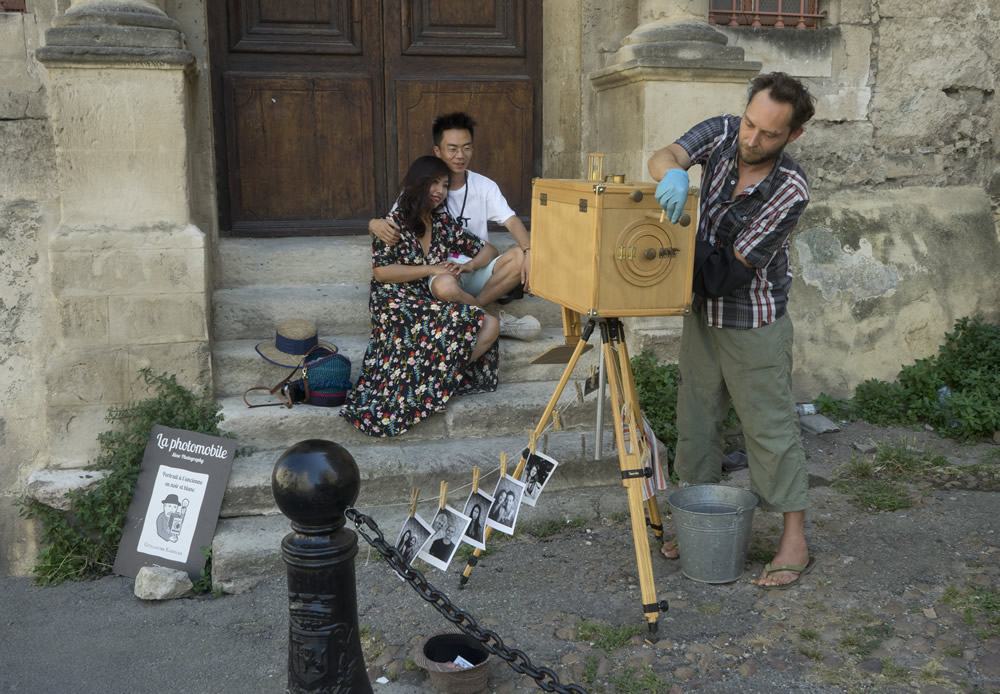 Over several years, Tomlinson explored Christian pilgrimage sites in Europe, photographing pilgrims, landscapes and objects and markers left behind at these sacred sites. Her show The Faithful gives a deeper context to the portrayal of living a life of faith, and explores the life of Vera, an Orthodox Christian nun whose portrait is a central and powerful work in her Ex-Voto series. I also spotted the noted Martin Parr signing books for a long queue of admirers of his substantial body of work, and the ubiquitous Dewi Lewis, the leading UK independent photo-book publisher, holding a stall in the fair, and advising new photographers on the intricacies of the industry.
One of my favourite experiences was navigating the aisles of the massive Monoprix supermarket to reach Mohamed Bourouissa's huge display upstairs. The artist chose this particular location to display 15 years of creation combining photography, video, painting, drawing and sculpture. A superstore provides an interesting context to this body of work, which questions the place of the unemployed and humble members of our society, but also the circulation of money and knowledge. Bourouissa had already expressed this concern at the beginning of his career through projects that addressed the tensions between reality and stereotypes regarding inner city youth by showing their rituals and markers of their identity.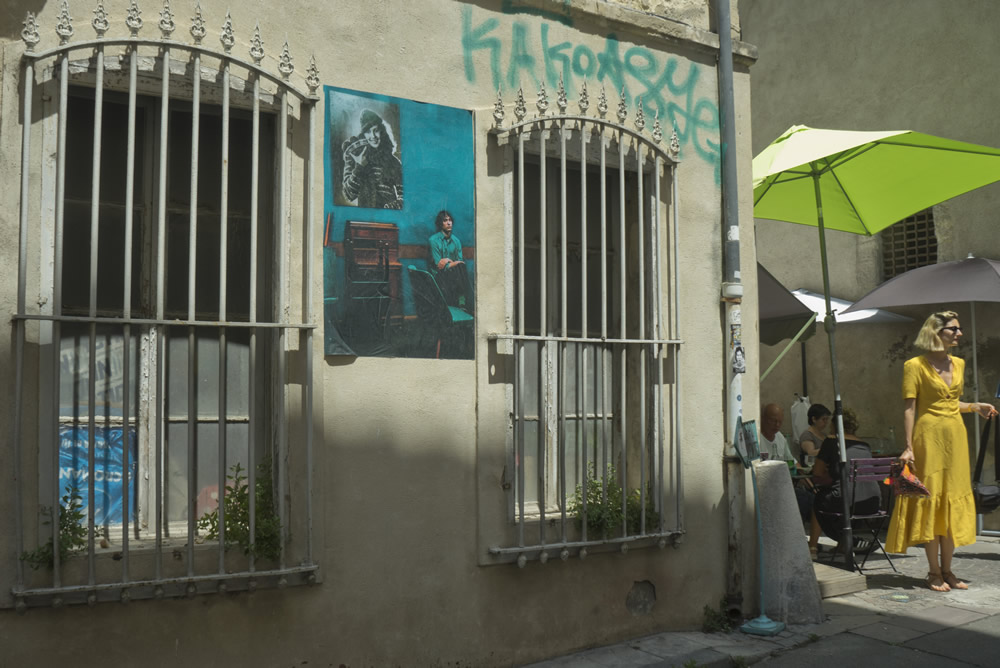 Apart from the official fair, there is also the Voies Off, or fringe festival, that gives a chance to a new generation of photographers to show their work by covering every wall of the old town with pop-up displays of pictures and dozens of screenings hosted in small squares and the courtyards of historical houses at night, followed by receptions and after-parties.
Happy 50th Birthday Arles!
Les Rencontres d'Arles runs until 22 September
All images © Julio Etchart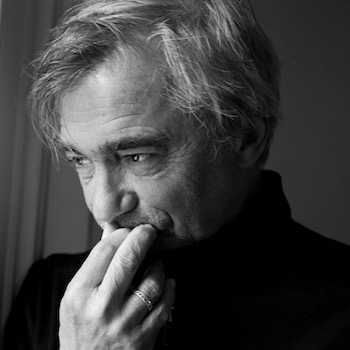 Julio Etchart is a documentary photographer, poet and artist.