[dropcap style="font-size:100px;color:#992211;]S[/dropcap]wiss concrete artist, Beat Zoderer shows his work 'Dans quel Mesure,' at Semiose, Paris. Being Swiss gives this younger generation artist quite a bit to live up to. His forebears include both Max Bill and Richard Paul Lohse, both of whom advanced concrete art and instilled their work with arithmetical rigour.
Lohse, in particular, worked with colour space in a way that might be thought geometrical. The complementary colours that mapped a colour geometry accessible through the Munsell system.
Zoderer's work, however, shows us something else. And in this way he seems more like a traditional painter. Rather than rely upon a system, he goes with intuition. His colour sensibility and his sure compositional touch compensate for the rigidity of the strictures recruited by his forebears.
Creased paper bass reliefs put one in mind of the Dutch artist Jan Schoenhoven. But again these have a sensibility that shows the works to be delicately considered.
The paintings are three-dimensional brightly coloured objects that stand proud from the wall. They surround a patch of wall and this promotes the white of the wall to become a constituent colour in his composition.
(British Constructivist artist, Jeffrey Steele, once remarked that he used a very pale slate blue-grey as a ground. And this, so that, one day, he would use white as a colour.)
Beat Zoderer at Semiose, Paris (installation view)
This is a lovely show in a relatively new (seven-year-old) gallery, Semiose. The gallery is in the now fashionable Marais in the third arrondissement.
The name of the gallery points us in the direction of semiotics and semiology. Each of these vies for position as the 'science of signs'. Colour and shape might be thought to stand aside from meaning, since neither contributes to representational content. If Bill and Lohse (and Steele) connect their work to arithmetic or to colour geometry, it might be thought that Zoderer has left himself with no means of connecting our sensations to meaningful content.
The work becomes durable in its connections, not to another world, but to the world of art as that developed out of art concret. Perhaps we should think of these as colour works that re-invest the three-dimensionality of the construction and in the manipoulation of surface. As such, we should regard them as beautiful objects that call attention to their spatial properties, both flattening out the colour space and exploiting the depth constructed in the pieces.
It is a beautiful show.
Art Zoderer, Dans Quel Mesure, Semiose Galerie, Paris, 24.02.2018 – 28.04.2018
54, rue Chapon F – 75003 Paris
T. + 33 (0) 9 79 26 16 38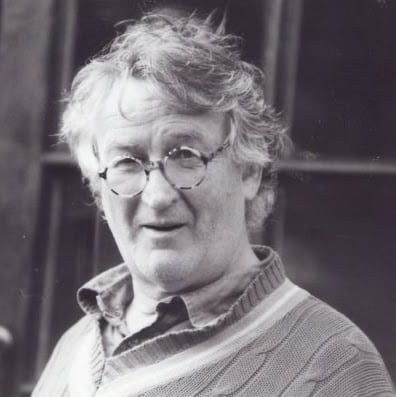 Ed studied painting at the Slade School of Fine Art and later wrote his PhD in Philosophy at UCL. He has written extensively on the visual arts and is presently writing a book on everyday aesthetics. He is an elected member of the International Association of Art Critics (AICA). He taught at University of Westminster and at University of Kent and he continues to make art.