[dropcap style="font-size:100px; color:#992211;"]E[/dropcap]veryone should have their own surgical meth machine, for those days when you need a little edge.
Which is why it's industrial-grade chemical awesomes that Ministry lynchpin and serial confessor of filthy up-gettings-to Al Jourgenson has signed with Nuclear Blast records to bring us all more of his ever-browraising musical onslaughts in the guise of Surgical Meth Machine.
Sayeth Al: '"Hello folks, thanks to Nuclear Blast the long awaited SURGICAL METH
MACHINE album is finally coming. Now quit your bitching, go spark a fatty,
and listen to the record! You won't regret it. I'm Al Jourgensen and I
approve this message."
Sterling advice, although that fatty may well be burned to the nail by the time we actually get to hear the record (April 15). Nevertheless, pre-orders are available now.
*SURGICAL METH MACHINE CD track list:*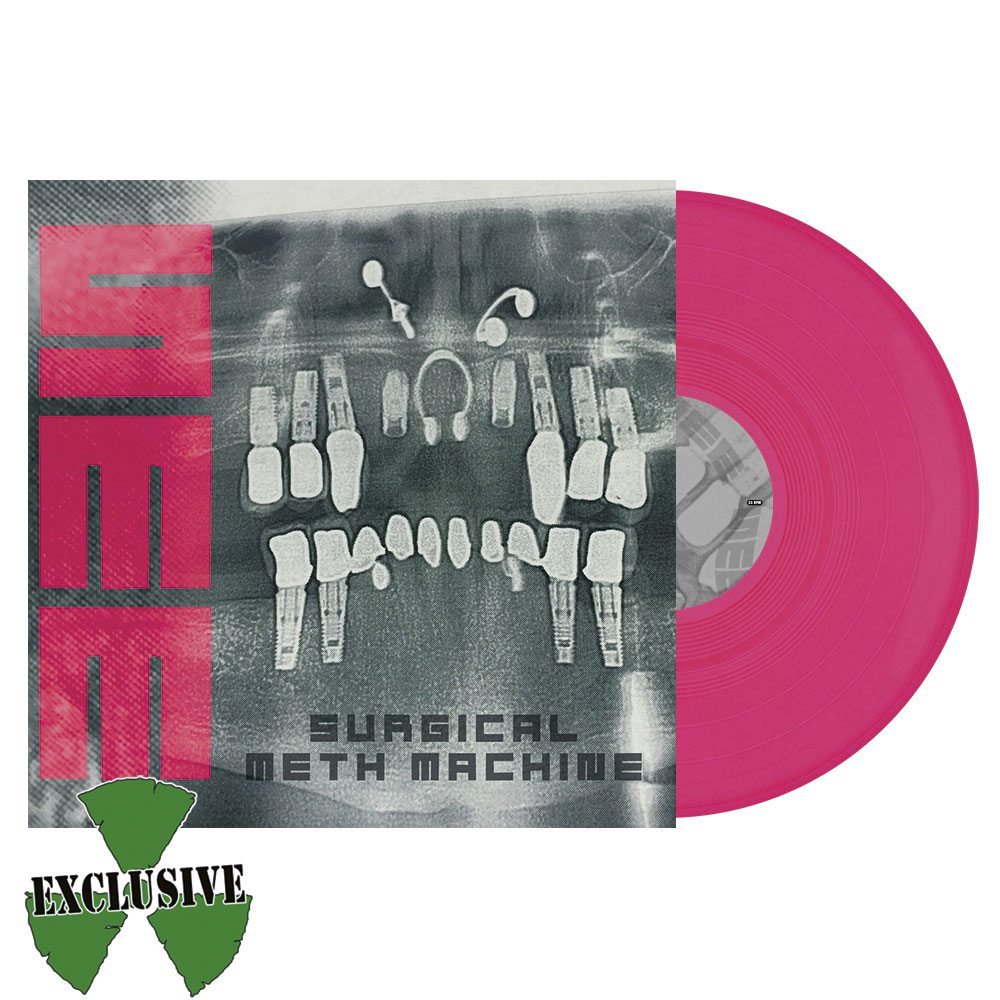 01. I'm Sensitive
02. Tragic Alert
03. I Want More
04. Rich People Problems
05. I Don't Wanna
06. Smash And Grab
07. Unlistenable
08. Gates Of Steel
09. Spudnik
10. Just Go Home
11. Just Keep Going
12. I'm Invisible
*SURGICAL METH MACHINE LP track list:*
*Side A*
01. I'm Sensitive
02. Tragic Alert
03. I Want More
04. Rich People Problems
05. I Don't Wanna
06. Smash And Grab
*Side B*
01. Unlistenable
02. Gates Of Steel
03. Spudnik
04. Just Go Home
05. Just Keep Going
06. I'm Invisible
*Pre-Order the album in the UK on neon pink vinyl here*
The aim of art is to represent not the outward appearance of things, but their inward significance. – Aristotle