[dropcap style="font-size:100px; color:#992211;"]W[/dropcap]illiam Control's release schedule is intriguing, given how he's releasing Revelations as a series of four EPs which will ultimately combine to form an album.
I'd been aware of this since a trip to Manchester's Factory 251 in September – where he announced the impending release of EP The Pale, also showcasing a few tracks (three-quarters of the EP, in fact) for good measure. First impressions – they're as catchy as I remember.
It all begins with the single, 'The Monster'. A rather lively track where Control has seemingly thrown aside his Dark Wave tone to kick off the EP, adopting instead a cheerier Synth-Pop sound reminiscent of AFI spin-off Blaqk Audio. Control's lyrics, however, stay true to form, with sexual undertones from the start. The song is about a relationship, mainly the dark and lewd side.
William Control isn't shy when it comes to themes of sexuality in his music, and many parts of this track could point either to the pain you can feel in a relationship, with Control pessimistic from the outset, or perhaps referencing his own sado-masochistic sexual desires – pre chorus line "Oh I'm ready to hurt again" and "I can be the darkness you hold dear" from the chorus are great examples of this. "I will be the amplifying reason for your tears" is another lyrical inclusion pointing towards his pessimistic nature.
'Confess' follows on, taking on a darker sound musically. The layered dark-wave synth patterns and guitar taking over the melody towards the end echoes early New Order. Lyrically, 'Confess' takes a twisted look at Christianity's doctrine; damnation, temptation, Christ, God, and salvation are all mentioned. Of the new material played live at Factory, 'Confess' was the catchiest – its chorus and Control's call of "save me" lodge perniciously in the head. The lyrics talk about how we've torn the world in half and asserts that we kill for love, possibly hinting towards his disdain of religion and the way he sees it as completely negative force.
'When The Love Is Pain' is eighties inspired from the get go – from th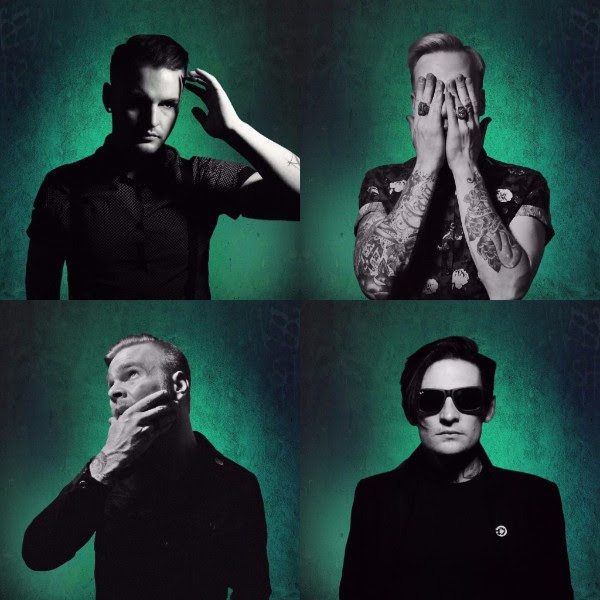 e drum machine to the chorus-like synth effects. From the song's title, it's obvious Control is about to delve once more into his sexual predilections. Which he duly does in an evolution of prior material of a similar nature. Here Control isn't just overtly sexual, but also talks about the relationship as a whole, discussing love, lust, heartbreak and pain. It isn't just about dominating his partner, as Control has at times done in tracks like 'The Filth and The Fetish' (one I'm yet to introduce my Catholic mother to). However, like 'The Filth and the Fetish' (and other songs in Control's back catalogue), sampled moans of female sexual pleasure and/or pain feature heavily, perhaps all just excerpts from the incoming amateur porno directed by Control. While I don't hate it, I definitely feel there's something here I've already heard.
The final track is 'Mother Superior', the third song from the EP Control has already debuted live. From the opening lyrics it's clear the song is rather dark – Control's lyrics in both William Control and Aiden have always had their dark moments, and here we're told about an existential crisis Control is going through. The song touches upon suicide and drug abuse, as well as the hook stating "We fall inside early graves". The song and EP closes out with the multi-layered synth parts of 'Mother Superior' as a long instrumental, slowly breaking apart until a single synth is left and fading away.
With this release, it's clear Control has taken a stronger influence from 80s electronic music (mainly New Wave) whilst lyrically staying close to home. The Pale induces optimism for the rest of the Revelations project – as an EP it has a very polished sound, and does justice to the sounds Control has paid homage to. The downside though, is that the new EP bundles seem to have pushed the bootleg Morrissey shirts out of his webstore, meaning we have to retract his title of 'Sports Direct for Goffs'. A crying shame.