Toomorrow is Luke Vibert's first outing as Wagon Christ since Sorry I Make You Lush in 2004 and if you needed a masterclass in sample transmutation, this is it.
From the intro onward Toomorrow defines its remit as a sampletastic venture into middle tempo breaks reminiscent of the now absent Avalanches. In fact it's a wonder how Vibert managed to get clearance for the myriad of cut-and-funk collages that make up the album. Maybe he didn't or was simply judicious in choosing cleared material? Whatever the ramifications of publishing rights with Toomorrow Vibert shows himself to be a competent journeyman of the mix or to quote Venetian Snares; 'one funky mutherf**ker'.
Drawing from a grab-bag of exotica, hip-hop hollars, strings, rave leads, amen breaks, Latin guitars, and funk drums Vibert creates an album that holds together well, track flowing to track easily, creating a joyous trip through party breaks, flirtations with soul breaks, introspective moments of slow futuristic breaks, abstract breaks, Latin breaks, Afrobeat, and rave breaks. In fact Vibert takes such a comprehensive view of breakbeat that arguably Toomorrow is the funky compendium that sums up Breakbeat's last 30 years. All these references are given the light touch characteristic of Wagon Christ and the mood never deviates from the party line of slightly stoned fun.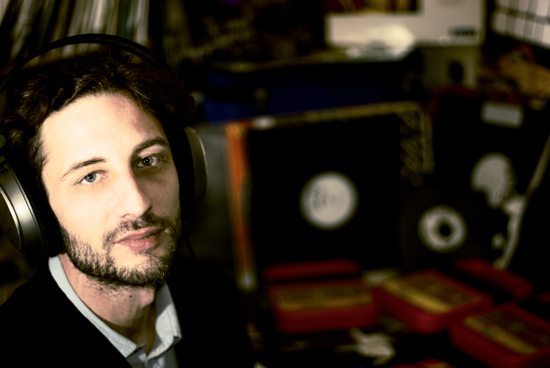 Comparing Wagon Christ with Vibert's jungle homage Amen Andrews, the production on Toomorrow is much warmer, more rounded, with less raw 808, less squat party sirens and exhibits much greater precision in his use of samples. Of course, Amen Andrews was as much about capturing the raw production vibe of early Jungle as it was about updating the genre and in that regard Wagon Christ is very different. Many of Vibert's monikers are musical postcards of the 90s, writing home about the climate of ecstatic rebellion of the party scene at that time. Wagon Christ seems to be Vibert's main outlet for his more contemporary work which is fine tuned to appeal to commercial listeners while having enough depth that fringe listeners are also interested.
Melodically, Toomorrow divides its time between using analogue sounding keys reminiscent of Miles Davies' 70s output and using overlapping samples to push the listener through the tracks which rarely deviate from fixed circular grooves. The locked in atmosphere that permeates the individual tracks are fixatedly hypnotic and, on occasion, verge on routine. Within themselves the tracks rarely progress to any particular plane higher or lower than their initial setting but this isn't the point. Toomorrow works as a larger piece of music and taken as a whole the album is a great ride. From the Mr. Scruff-esque workout of the title track, to the Fatboy Slim party starter of Manalyze This, to the ghetto muscularity of Wake Up there's plenty here in the bag to get happy on.
It's hard to pin down exactly what Wagon Christ is really about. It's a party record that electronic heads can enjoy with their girlfriends, it'll get people moving at a summer BBQ, it's the record that The Avalanches should have made, and it's probably even a good template for young rappers to practise over. In the end Wagon Christ is about having a good time and if Toomorrow requires you stop thinking and start moving then so it is.

(Release date: 14th March on Ninja Tune, 2011)
The aim of art is to represent not the outward appearance of things, but their inward significance. – Aristotle