[dropcap style="font-size:100px; color:#992211;"]F[/dropcap]rontman and stagestomper Denis 'Snake' Bélanger talks to Trebuchet about sci-fi album art, Piggie's lasting legacy and the Voivod machine.
So you've been touring a hell of a lot the last couple of years, huh?
We've been really busy, we did two American tours and two European tours this year. A year ago the Deathcrusher tour with Carcass and before that… well yeah, really busy.
And how's it been on the road with Entombed A.D?
It's been great. Fun boys, easy to work with. They are really good on stage and that's awesome.
Voivod have been riding a huge experimental wave since War and Pain was released back in '84. Who would you say have been the band's biggest influences?
When we started up I think one of the biggest influences for the whole band was Mötörhead. The whole thing with it got us captured and then we started up the band. Then there was the big flux with bands like Slayer and Metallica and Exodus and we were coming just at the same time, we just kind of caught that same wave. We developed like a thrash metal way for ourselves and after that we started to create more complicated structures, and that was because of 'Piggy' – he was influenced a lot by progressive music more than anything else.
Metal was a new thing and 'Piggy' was a little bit older, he was from another era of music. The way he was playing his instrument was unique, he had a progressive way of doing things in Metal and that something is why people say Voivod is Voivod, because it's unique.
What vocalists that influenced you in the beginning?
There were many lead singers when I started up, Rob Halford was one of them, Johnny Rotten. I think what's more important than just being a singer or a drummer or guitarist is the aura of a person. For instance, Lemmy. Lemmy is Lemmy in a certain way and I like the way he was thinking and his philosophy about life in general. For me man, I like the human being, the person behind it all. I like the music of course, it influences me, but it's all about the person and what they represent.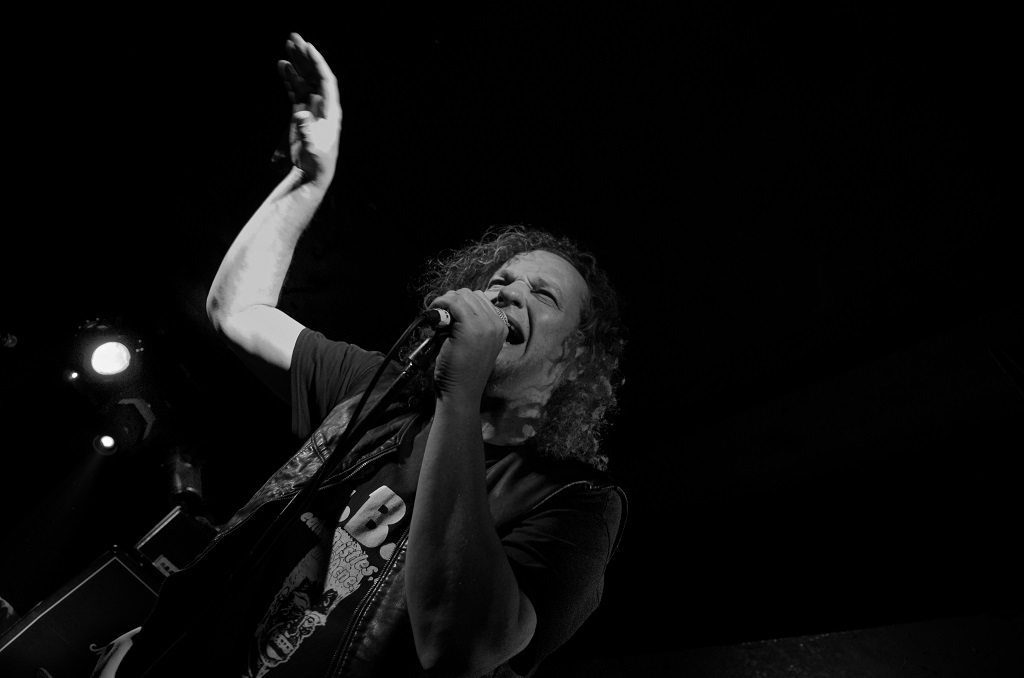 Is the songwriting process organised or more primal?
Well the way we do it with the new line up is working out really efficiently. Its the way that 'Chewy' and 'Rocky', who grew up together were playing. Me and 'Away', we are the veterans and now we got these two guys that bring new blood to the music and they brought a different way of composing.
There's no magic thing about writing songs, it's just a creative process of putting songs together like a puzzle. You got one good riff, one good beat. Does it mash together? Hmmm maybe, no, not sure. Then the concept and the subject behind it is put through the Voivod machine and pow! lt's a matter of creating the vision.
One of the key elements of Voivod is the album artwork, what can you tell me about that?
Since I've know 'Away' he's always been drawing. Whenever he has five minutes to himself he's transcribing a vision of something, it's really unique. When we started up he was producing a painting and it was pretty cool so we were like "Hey man, thats fucking great!". Then he drew a second one and a third one and then it became a technique, a Voivod style.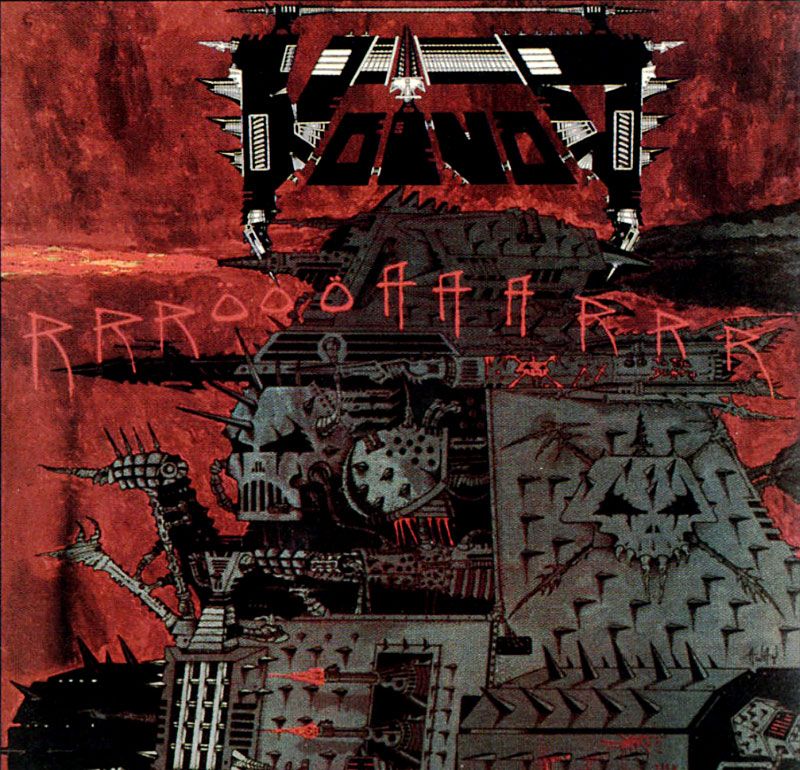 In the beginning it was painting, and then he got into 3D with computers, so he evolved with the technology. He makes books and some of that work makes its way on to the albums and merchandise. He's got his own personal vision of the world.
I know it was some time ago BUT…. Dave Grohl described Voivod as "Twisting someone's ear until it hurts". How would you describe the band?
I dunno man, like a "Space Bonk Machine".
A "Space Bonk Machine"?
It's really hard to explain, you know? Dave Grohl has his very own way of seeing things and he was saying that the first time he heard Voivod he was like 'What the hell is this?!" because Piggy's chords were so different, a different kind of tuning. He got really inspired by it. Sometimes I listen to, say, Foo Fighters and I can recognise Piggy's chords somehow. The dissonant tritone thing is very particular. And for the normal listener you can't always hear that thing, that dissonance, but once you got it, once you got it hooked, it's like another vision of the music.
It opens up your mind, it opens up your ears. Its the tritones, the way Piggy was playing.
Are you in the process of producing any new material?
Right now we are in the process of writing, but it's a slow process because we've been touring so much, but we are still putting ideas together every day. Its not like being in a studio though. With touring and playing every day, it's really demanding. Once we finish this tour we are going to start sitting down and really thinking about the next album.
And what are you going to do as soon as you get home?
Take a bath!